Confessions of a Non-Caffeinated College Student
We're back with another themed week on the site: Food Week. This semester, Her Campus FSU has created themed weeks dedicated to exclusive content we believe all of our readers should have access to. Keep up on the site for the next few days as we cover everything from the best brunch spots in Tallahassee to a complete recount of what went down when one of our staff writers decided to cook a meal in her dishwasher (yes, it's a thing and yes, she actually tried it). Don't miss out!  
Throughout my 20 years of existence on this planet, I have yet to succumb to the coffee craze. It's not a matter of straying beyond the norm or starting a new cleanse by cutting caffeinated drinks from my life. I simply have never enjoyed the taste. I would rather curl up with some hot chocolate and marshmallows if you ask me. As a college student, this concept seems to perplex my family and friends alike, who refuse to start their day without their morning cup of coffee and take my lack of caffeine intake personally. No matter where I go, I always seem to be followed by the same retorts:
Have you ever even tried coffee?
Courtesy: giphy.com
But doesn't it make you feel so refreshed?
Courtesy: giphy.com
So you drink tea then, right?  
Courtesy: giphy.com
What do you drink when you're sick?
Courtesy: giphy.com
How do you wake up in the morning?
Courtesy: giphy.com
What do you do for all-nighters?
Courtesy: giphy.com
Once you get a job you won't have any choice but to drink coffee.
Courtesy: Tumblr
Guess what? Pumpkin spice lattes are finally back!
Courtesy: giphy.com
You have to try a sip of my cappuccino. I bet you'll absolutely love it.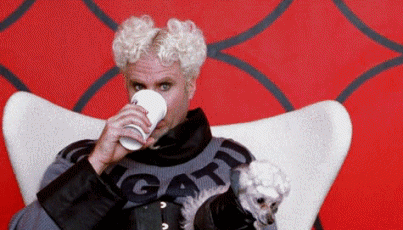 Courtesy: Gifrific.com
Lets go on a coffee date!
Courtesy: This Bird's Day
To all the coffeeholics who are still trying to convert me to their caffeine fueled ways:
Courtesy: Giphy.com
And I never will. Okay, never say never.