Chelsea Wieloszynski: Teaching in the Wake of COVID-19
With COVID-19 changing nearly everything in everyone's daily lives, I wondered how teachers were feeling about all of the changes that they are dealing with. I was very grateful for the opportunity to get to ask Chelsea Wieloszynski, a high school teacher from Tampa, FL as well as a former student of Florida State University, and talk to her about her experience with COVID-19. She was able to give me a great inside look at what it was like to teach high schoolers in the wake of COVID-19.
Her Campus (HC): Introduce yourself. What is your name, where do you work, and what classes do you teach at the school?
Chelsea Wieloszynski (CW): My name is Chelsea Wieloszynski. I work at Tampa Prep, and I teach senior English, Journalism and Yearbook. 
HC: What is your school doing to handle COVID-19?
CW: We are on a hybrid schedule. Only half of our students are in the building at a time, while the other half works asynchronously at home. Students have masks and are socially distant in the classroom. 
HC: What has your experience been like with the new way of teaching?
CW: It has been difficult, to say the least. It is hard to build a community, but students have been really resilient and are making the best of it.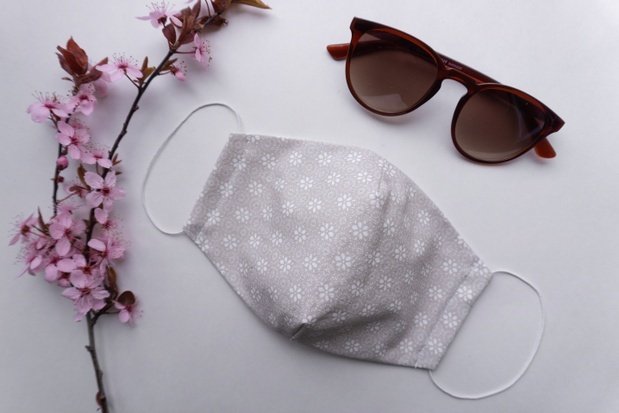 Bára Buri via Unsplash
HC: What are some parts of this experience that have been successful? 
CW: The safety aspect is huge. I wouldn't have felt comfortable returning to school in August if I didn't feel our administration is doing everything they can to ensure the safety of students and faculty. 
HC: What are some parts of this experience that haven't been so successful?
CW: Trying to teach students that have to quarantine via Zoom while the rest of the students are in the classroom has been really hard. Also, having to teach the same thing twice two days in a row to each half of the class is not ideal. 
HC: What is something that you want people to know about teaching during this unprecedented pandemic?
CW: That it is incredibly taxing; emotionally, mentally, physically … Check on your teacher friends. We are doing our best, but this year is one of the toughest yet.
Everyone has been heavily affected by the pandemic, so it is important to remember those who are working extremely hard to help communities return to normal. Your teachers are going through the same things you are. They have also had to adjust and deal with so much during this unprecedented time, just like everyone is, so appreciate all of the extra work they are doing to give students the most "normal" experience they can during the pandemic. 
Want to see more HCFSU? Be sure to like us on Facebook and follow us on Instagram, Twitter, TikTok, Youtube and Pinterest!