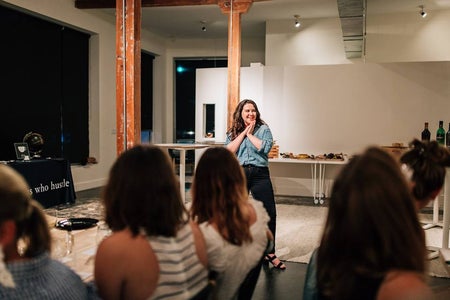 Sandy Gonzalez (verance_ on Instagram)
Chelsea DuDevoire: Babe Who Hustles
I came across Babes Who Hustle my freshman year of college because I was looking for someone to interview for an entrepreneurship assignment and my sister suggested Chelsea DuDevoire, founder of BWH. During that interview, I asked her mostly logistical questions about her business and how it was run. Now I have the opportunity to interview her more personally and I couldn't be more excited. BWH is a company I'm fond of because of their focus on empowering hard-working women and Chelsea is an alumna of Florida State, which we love.
Her Campus (HC):To start, I wanted to know a little about you. Who are you, where are you from, what was your major at FSU, and where are you now?
Chelsea DuDevoire (CD): Hello! My name is Chelsea DuDevoire. I was born and raised in Bradenton, Florida and grew up with two main passions: dancing and writing. Both carried me to Florida State University where I majored in Editing, Writing and Media (and minored in Communications) while dancing for one of FSU's competitive teams. 
After graduating, I worked as a Copywriter for a major sports retailer where I wrote product descriptions for official sports merchandise (NFL, MLB, NBA, NHL, NASCAR, PGA, NBC Sports, CBS Sports, FOX Sports). From there, I transitioned into a Project Coordinator role for an environmental sustainability consulting firm and assisted with proposal writing, production and administrative tasks. 
While this role afforded me a host of new skills, opportunities and experiences, it didn't quite allow me to practice much creativity. It also made me realize that while I was making a decent living in a booming industry, I wasn't where I wanted to be. And that's ultimately what inspired the idea behind Babes Who Hustle.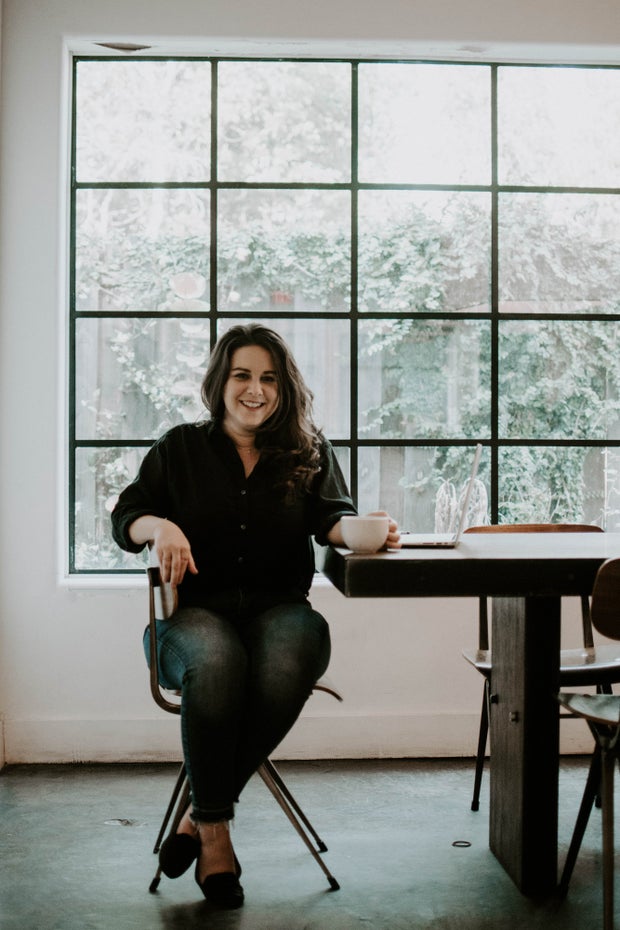 Yazi Davis (@yazidavis on Instagram)
Yazi Davis (@yazidavis on Instagram)
HC: What is your business called? What is it? Why did you start it?
CD: Babes Who Hustle is a digital publication and offscreen community connecting hardworking, innovative and ambitious women around the world. We do so through avenues including (but not limited to) online interviews, a growing group of contributing writers, creative brand partnerships, a global job board, networking events, panel discussions, a nationwide book club, workshops and brand merchandise, etc.
I started BWH in September of 2016 for several key reasons: As a creative outlet with which to balance out the very technical workload of my day job; as a way for me to learn more about the career opportunities out there for me; as an opportunity to create community as I navigated loneliness in a new city; and as a much-needed space to connect and uplift women during a very tumultuous time for media and society in general: the election cycle of 2016.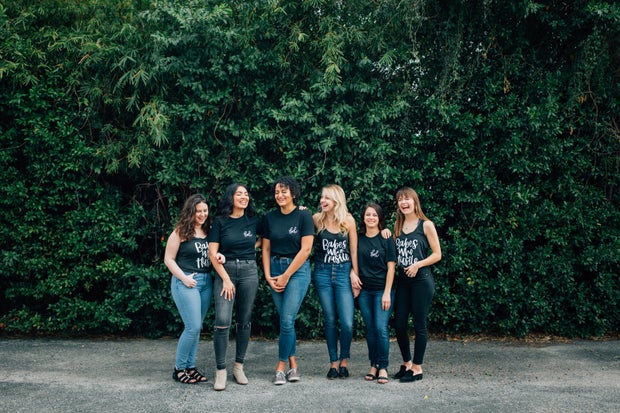 Sandy Gonzalez (@verance_ on Instagram)
Sindy Gonzalez (@verance_ on Instagram)
HC: Last time we spoke, you were working another job in addition to running BWH. Are you still working there? If so, how do you manage to balance two jobs and find time for yourself?
CD: Funnily enough, my little family and I recently picked up our lives and moved to Denver, CO for my partner's job, and after 3+ years of running BWH while working a corporate 9-5 job, the opportunity to take the 'leap' and leave my 9-5 was wide open. Today, in addition to BWH, I run my own (remote) business, Evergreen Social Co.: a creative copywriting, editing, PR and social media management firm.
Through Evergreen, I've been able to build up a kickass client roster of Colorado and Florida-based companies and create impactful work for brands I care about. It hasn't come without a cost, though: saying goodbye to a regular salary and benefits has been tough on my wallet during this transitional period, but the autonomy and flexibility to work on my two businesses completely on my terms make up for it. As for 'finding time for myself'—that's definitely a work in progress.
HC: In what way do you feel your experiences at FSU helped you prepare for your future, if at all?
CD: I was accepted to FSU through The Center for Academic Retention and Enhancement (CARE) program created to provide transitional support for minority and first-generation students at FSU. I qualified due to my family's socioeconomic status and my pursuit (and later, receipt) of the first Bachelor's degree in my family. I don't think I'll ever be able to repay CARE for the financial assistance (including meals, tuition and housing) it provided during my first Summer session, as well as the mentorship and friendships it gave me throughout my FSU experience. 
Truthfully, I don't think any of the courses I took had a particularly large effect on my future. As cheesy as it sounds, it was the experiences outside of the classroom that really shaped me. Leaving my hometown bubble and being exposed to new perspectives and ways of thinking from my peers, friends, co-workers and teammates had the largest impact on the person I've become.
Aside from that, the accessibility to internships and work opportunities through my degree and enrollment completely changed the game and provided a much clearer vision for what I wanted to pursue post-grad. In addition to school, the dance team and serving tables, my junior and senior years were spent working internship and part-time jobs that allowed me to learn from mentors and industry professionals in advertising, PR and social media marketing (who have now become colleagues inside and outside of the BWH community!) I can't recommend internships more—and I can't imagine pursuing careers in the Communications industry without them.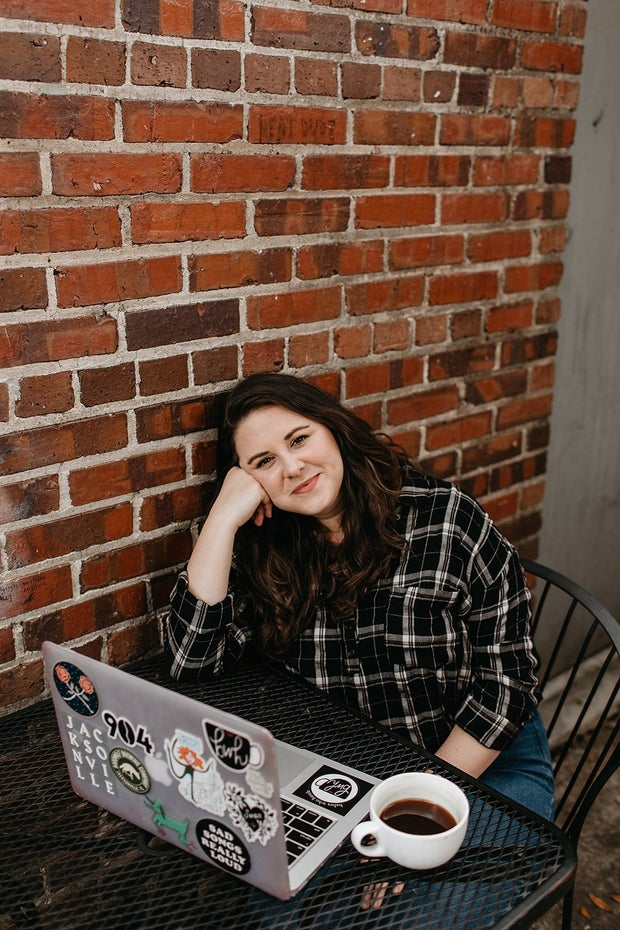 Stefanie Keeler (@stefaniekeeler on Instagram)
Stefanie Keeler (@stefaniekeeler on Instagram)
HC: How did you go about choosing the right people to join your team?
CD: It's been admittedly tricky and oddly seamless all at once to build a (small but mighty) team within this venture (that I myself am still figuring out as I go). This unique kind of learning curve takes a really agile and self-starting mentality that's incredibly rare to find in teammates, and I couldn't be more grateful for the team I've hired—including the ones who have moved on. I'm a big believer in my own intuition and I follow the 'go-with-your-gut' method in so many areas of my life—and that includes hiring. My teammates haven't all had college degrees, they haven't all worked 'desk jobs' and they haven't always had the skill sets I was particularly looking to hire them for. But I believe that most skills can be learned. Passion and ambition are innate and not really teachable—and that's what I look for first and foremost.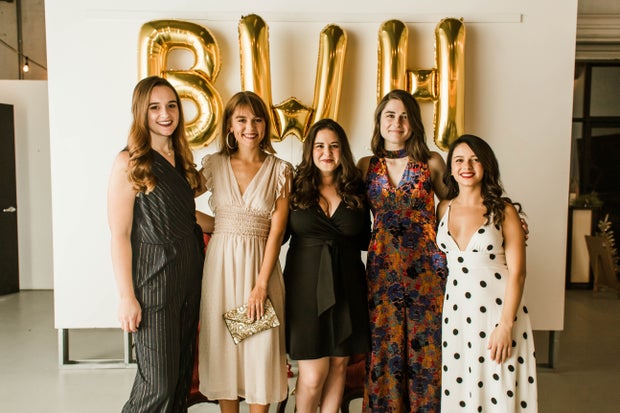 Cole LoCurto (@colelocurto on Instagram)
Cole LoCurto (@colelocurto on Instagram)
HC: What are some words you live by or some of the best advice you have received?
CD: In college, I worked part-time for an integrated marketing firm assisting with account management, social media and PR. I spent a lot of time dealing with Impostor Syndrome (feeling doubtful about my place and validity as an employee in the agency due to my own insecurities). Because of this, I leaned harder than I should have on my supervisors and colleagues for help with tasks and assignments—things I could have certainly handled on my own.
One day, my supervisor called me into her office for a meeting and asked me what I would do if I had a question or problem and none of my coworkers were around to help. She encouraged me that there is ALWAYS a solution to every problem and that I needed to learn how to find those solutions without leaning on others for help as often as I was. I owe so much of that conversation to the self-starting, "figure it out" mindset I have now. 
HC: Is there anything you wish someone would have told you before you began your business?
CD: Don't go into business with good friends—and set firm, healthy boundaries with employees that have the potential to become good friends.
HC: Where can we find BWH online or on social media?
CD:  Babeswhohustle.com | instagram.com/babeswhohustle | facebook.com/babeswhohustle | twitter.com/babeswhohustle | #babeswhohustle
You can also find my other biz at @evergreensocialco and learn more about me via my personal website, chelseadudevoire.com.
HC: Thank you so much for allowing HC to pick your brain about business, life, and everything in between.
Want to see more HCFSU? Be sure to like us on Facebook and follow us on Instagram, Twitter and Pinterest!