Celebrities That Absolutely Own Halloween
Although this year Halloween may look a little different due to Covid-19, we can still all look back at the amazing costumes and parties that happened in the world of Hollywood, and wish it were us. In L.A. usually, everyone goes hard or goes home when it comes to costumes and "being extra," but there are still those few celebrities that go above and beyond consistently each year. 
First off, we have the queen of costumes herself, Heidi Klum. Klum is most known for being a veteran Victoria's Secret Angel as well as a shining TV personality, appearing on shows such as "Project Runway" and "America's Got Talent." 
When it comes to getting dressed up, Klum does not mess around. In 2013, she dressed up as an old lady. It looked so realistic due to the fact that she had pounds of makeup on to add wrinkles and veins as well as prosthetics to change the structure of her face. While in 2015, she dressed up as cartoon character Jessica Rabbit, but it was so incredibly realistic you would think she was plucked off the screen. The costume included a prosthetic chest and a replica of Rabbit's infamous purple gloves and red dress. Even Klum's face was meshed to look more cartoonish. One of her most famous costumes was from 2016, where she dressed up as, you guessed it: herself. Here's the catch. She had multiple "look-alikes" hired to walk the carpet with her, and needless to say, it was hard to tell which one was Klum. 
Next, we have Beyonce and Jay-Z, infamous billionaire musicians that not only rule the hip-hop world but the Halloween world too. 
Back in 2016, the duo teamed up and went as Salt-N-Pepa with bright 80's inspired outfits, including bomber jackets and lots of bling. In 2018, they dressed up as Olympic Gold Medalists' Florence Griffith Joyner and Tommie Smith. Queen Bey wore a bright pink and blue tracksuit with one long leg in true Joyner fashion, and Jay-Z wore a black tracksuit with the iconic black glove. One of their best costumes, in my opinion, was when they went as Barbie and Ken. Personally, I enjoyed the fact that they essentially broke the stereotype that only blonde, blue-eyed people can pull off Barbie and Ken, but they executed it flawlessly.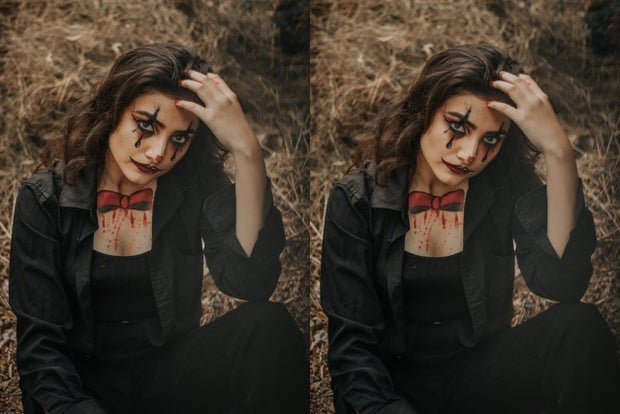 Photo by Dollar Gill on Unsplash
Lastly, I will be paying tribute to the Kardashians. Honestly, I could have written this whole article about the Kardashian/Jenner family and their eccentric Halloween costumes. They never fail to impress, and the list of good ones goes on and on. But are we surprised about that? Let's be honest; it's the KARDASHIANS. They always go hard or go home. 
Let's start with the oldest, Kourtney, and her family. Kourtney has done costumes ranging all over the place, from Morticia Adams, Ariana Grande, Wonder Woman and even the king of pop, Michael Jackson. Next, we have Mrs. Kimberly, who never fails to impress. She has done an ode to Elle Woods in recent years, (appropriate with their common interest in the law) Cher, Princess Jasmine and even a family "Flintstones" costume. The last Kardashian we have is Khloe, but she certainly brings the heat for Halloween. Her past costumes include Batwoman, Daenerys from "Game of Thrones," Cruella De Vil and Storm from "X-Men." But let us not forget about the Jenner sisters, as they are equally matched to their sisters when it comes to Halloween. Kendall Jenner has gone as Buttercup from the "Powerpuff Girls," a Fembot from "Austin Powers," a woodland fairy and even as famous designer Karl Lagerfeld. Finishing off the group strong we have Kylie Jenner, who goes the extra mile for costumes every year. She has gone as a woodland fairy, a Fanta girl, Ariel from "The Little Mermaid," Barbie, Christina Aguilera and a storm cloud to match with her daughter Stormi. 
We may not be able to see these amazing costumes this year, but at least there are a plethora of showstopping ones we can look back on.
Want to see more HCFSU? Be sure to like us on Facebook and follow us on Instagram, Twitter, TikTok, Youtube and Pinterest!