Broadway Tunes for College Students
As college kids, we all need music to help us through the day. Sometimes, college life can feel like a musical so why not fill up your Spotify with a fun playlist full of tracks from popular Broadway musicals that speak to your stressed, degree-earning soul.
"Waving Through a Window" from Dear Evan Hansen
Have you ever felt stressed and anxious about school? That's a rhetorical question. This 2017 Tony Award-winning musical is a great expression of how anxiety can affect us as people living in the 21st century. "Waving Through a Window" is a fantastic number that speaks to the anxious soul.
"Rent" from Rent
Behind on another payment to your landlord? Or is your bank account looking as dry as the Sahara Desert? Rent is the perfect musical for the starving college kid. And this eponymous song is the anthem of everyone struggling to make ends meet.
"So Much Better" from Legally Blonde
College is full of so much opportunity to improve and grow yourself as a person. Legally Blonde's fun female self-love ballad is a song that will make you want to dance as soon as you get that acceptance email for an important scholarship or when you get the call that you got the job of your dreams. It'll make you feel like anything is possible.
"Non-Stop" from Hamilton
That time of year has come: midterms. It's time to study our butts off and hit the library. Not only will this Hamilton track get you bumped up for studying but it'll also represent the inner drive inside every college student to not fail their next test.
"When He Sees Me" from Waitress
It's fun to be a college student and in love, especially when you could meet your soulmate on Tinder, where most college students meet each other. However, there will not be a song like "When He Sees Me" to describe the secret fear/thrill of finding a pretty person on Tinder and setting up a date with them.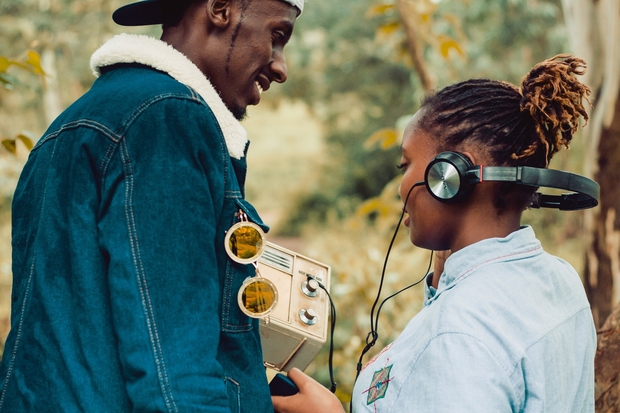 "I Feel Pretty" from West Side Story
Nothing beats the feeling of getting ready before a big event. Whether it's a party, a fun date or just a makeover to get over the boredom of studying, something about putting makeup on is thrilling. West Side Story said it best when they sing "it's alarming how charming I feel!"
"Falling Slowly" from Once
Meeting that person who could be your best friend for life or the person you share your life with. There's something lovely about it. This song from Once is a beautiful love letter to that person in your life that you'd do anything for.
"Seventeen" from Heathers
College can be hard. Moving away from home and becoming your own person can be the most frightening thing for some people. It's easy to wish that you were back home being a high school student again when things were a little simpler. Heathers is a perfect metaphor for the fears of growing up and becoming an adult, which is college in a nutshell.
"Breathe" from In the Heights
Now it's time for a song that'll bring the waterworks. Nina, the character who sings this song, is a college student and is very relatable throughout this track. This song is a great metaphor for all the pressures of school but gives a great message nonetheless: when the world seems to be crashing in on you, you just need to breathe.
"Dancing Through Life" from Wicked
At the end of the day, all you can do is take life as a fun dance to enjoy. Wicked has a lot of hits that speak to the college experience very well. However, "Dancing Through Life" is a good reminder that when going through stressful times the best thing to do is dance through it, metaphorically of course.
Want to see more HCFSU? Be sure to like us on Facebook and follow us on Instagram, Twitter and Pinterest!