Biden's New Tax Plan Puts Married Couples at a Disadvantage
President Biden has established a new tax plan that is meant to raise revenue by increasing taxes on higher-income citizens. His plan spares those earning less than $400,000 (more than 95% of Americans) from any tax increases. Many are happy with this plan, but it may penalize married couples. The plan includes a tax hike, which is not meant to target families earning $400,000 or less. The threshold for individual filers will be the same amount--this creates a discrepancy between individual people filing and couples who file jointly. This creates a 'marriage penalty' in the tax system because two individuals filing jointly who cumulatively make $400,000 are affected, while two single individuals making just under $400,000 are not. If the couples filing jointly filed individually, they would not be above the specified threshold.
Experts say this is just one of the many marriage penalties in the American tax system. These penalties have been implemented throughout the history of the American tax system, affecting married couples in various situations from Social Security benefits to mortgage interest deductions. According to Leonard E. Burman of Tax Policy Center, this $400,000 threshold is "an absurdly high threshold for middle-class status". Only about 3.5 percent of couples will make more than that amount in 2022. However, The White House indicated that the president is open to negotiating these tax proposals and his infrastructure plan with Congress.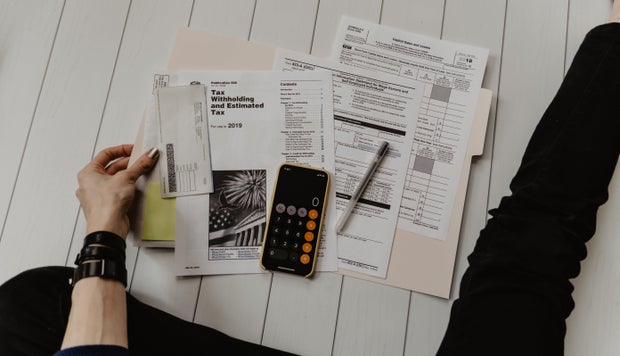 Photo by Kelly Sikkema from Unsplash
This tax plan is just a small part of President Biden's $2 trillion infrastructure proposal. The plan has two parts: one focusing on physical infrastructure such as updating bridges, roads, and water systems, and another focusing on improvements to jobs, healthcare, and childcare, as well as undertaking climate change issues. Much of this revenue plan is aimed to be financed by the aforementioned tax hikes. The GOP opposes the administrations' proposals; many have formed a coalition to fight against Biden's tax hikes and expensive infrastructure plan. Furthermore, many Democrats are divided on how to pay for this plan, and progressives have vocalized concerns that the plan is not ambitious enough.
The President addressed this plan publicly during his speech on Wednesday, March 31.
Want to see more HCFSU? Be sure to like us on Facebook and follow us on Instagram, Twitter, TikTok, Youtube and Pinterest!