8 Books Written by Women to Add to Your Bookshelf
The following books show strength and power beyond their characters, and ultimately, they show the power of women.
1. The Color Purple by Alice Walker
This book is stunning in its own right. Walker details the life of a black woman who goes through hardship in white America. This book describes hope, sorrow and love in the form of letters. Alice Walker was born poor and went to school during the segregation era. She rose above her struggles to become a successful author whose book has been adapted into a film and musical.
2. Little Women by Louisa May Alcott
Little Women is a classic that just got renewed interest because of the 2019 film starring A-listers like Emma Watson and Laura Dern. This book is a beautiful coming-of-age story of women in society. Alcott highlights the struggles women go through by making her characters chose between family and personal growth, a struggle that women today continue to go through.
3. Harry Potter by J.K. Rowling
The Harry Potter series is a childhood classic. Even if you never read the series, you've probably had, or at least heard, a conversation about the Boy Who Lived. J.K. Rowling went through a divorce, depression, and 12 rejection letters. She turned her hurt into a brilliant book series that will live on in history as one of the best.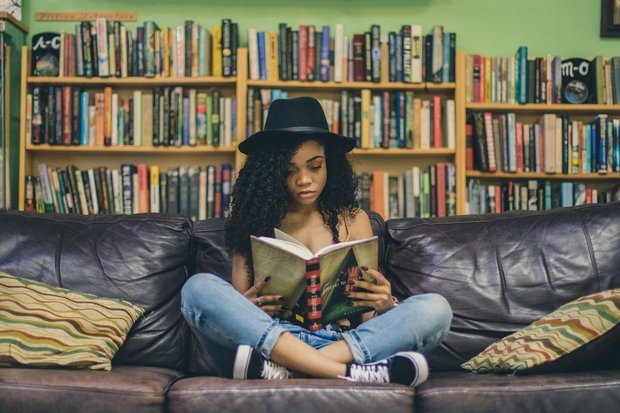 Via Seven Shooter on Unsplash
4. The Outsiders by S. E. Hinton
Susan Eloise Hinton wrote this gritty book about gangs and street life when she was only 17. The Outsiders is a story about the struggle a young gang member goes through and the hope he fosters through tragedies. Readers come away with the hope that they, too, can "stay gold."
5. The Handmaid's Tale by Margaret Attwood
Now a popular tv show on Hulu, The Handmaid's Tale is actually a book published in 1985. This book revolves around a dystopian America where women are used to bear children with few other rights. This poignant story encompasses the importance of gender equality and mutual respect.
6. To Kill a Mockingbird by Harper Lee
Most of us probably read this in high school English, but if you haven't, you have to add this one to your shelf. It's a story of racial injustice, which was commonplace in the South. Lee shows us this segregated world through the eyes of a child. This book also defines integrity and dignity in society. Plus, you can't forget the "creepy" Boo Radley who lives next door.
7. Frankenstein by Mary Shelley
Considered the first science-fiction novel, Frankenstein is the classic story of a man who made a monster. Science fiction is often seen today as a male-dominated genre, but it's important to remember that it was started by a woman.
8. The Joy Luck Club by Amy Han
This book is unique in that it depicts the stories of Chinese immigrants. Han depicts the relationship between these Chinese Americans and their mothers. She presents a unique view of immigrants in America and how their relationships grow and change. This book has since been adapted into a movie.
Want to see more HCFSU? Be sure to like us on Facebook and follow us on Instagram, Twitter and Pinterest!