12 Outfits/Accessories for Your Perfect Date This Valentine's Day!
Nothing feels better than going out in an outfit that makes you feel like the most confident 'you' there is! Valentine's Day date outfits aren't limited to you and your partner - get ready for a hot girl's night as well.
1. Let's start with some of the basics: shoes!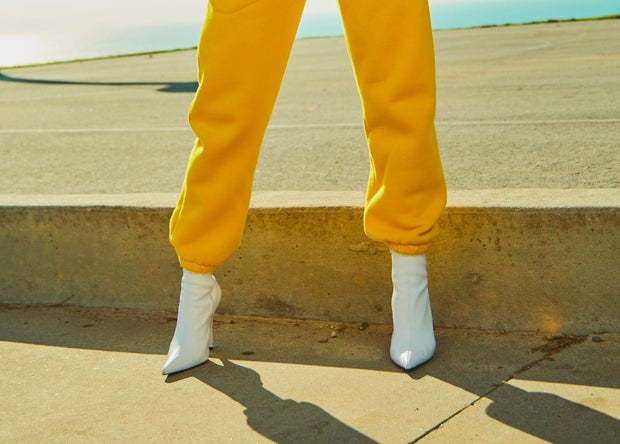 Dom Hill
A sleek pair of white patent leather booties are not only a great option for your night out on this love-filled day but will be a great investment in the long run. Matching almost any cute outfit, and being able to be cleaned easily, these booties would be the best addition to your shoe rack.
2. Another shoe option if you're in the mood to spoil yourself would be a sexy new pair of red heels!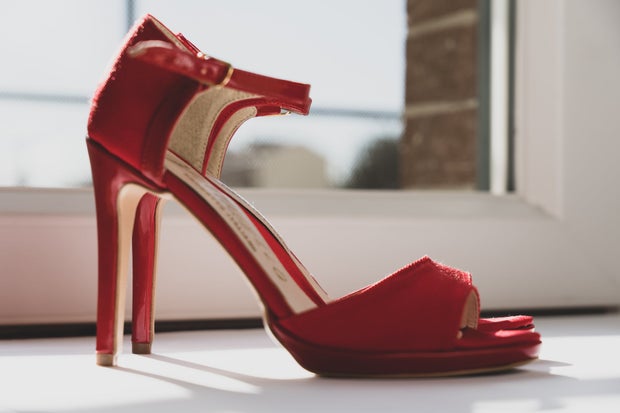 Castorly Stock
These buckle up heels will elongate your legs while adding a pop of color to any outfit. If you prefer a simpler outfit, you could easily add shoes like this to make your look fancy and flirty. 
3. For a more casual option, definitely add a platform black boot to your look
A pair of boots like these will not only accentuate any bad bitch outfit that you may already have decided on wearing for this holiday, or in spite of this holiday, but they will also last you forever. They go with literally any outfit, and once they're broken in, they are the best go-to shoes.
4. Now for earrings. It wasn't until recently that I've noticed my friends and I changing up our earrings to add a cute little touch to our outfits. Something this simple definitely goes a long way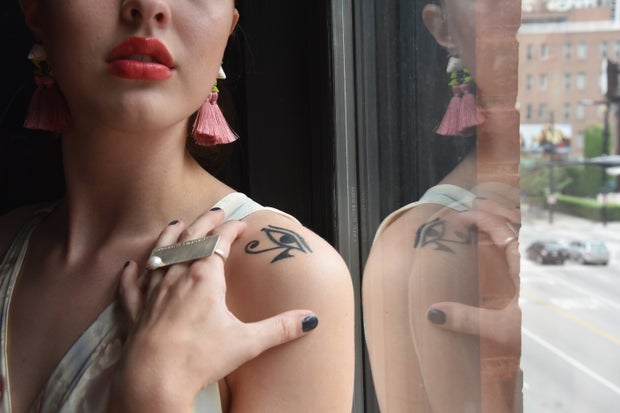 Anna Thetard / Her Campus
Lately, fringe earrings have been a big hit and a trend that everyone should hop on. Whether you decide you want fringe earrings like these, or more layered and dangling ones, white, black or even grey fringe earrings can accentuate any outfit. Match your red dress with a pair of black fringe earrings, and all eyes will definitely be on you!
5. Another earring option is something that I have recently been obsessed with!
Pom-pom earrings are so adorable and keep your outfit light and fun. A pair in pink or white would make a great addition to a cute little dress or jeans and a nice top.
6. Crossbody bags are a staple for any college student, so why not treat yourself to a nice new red one?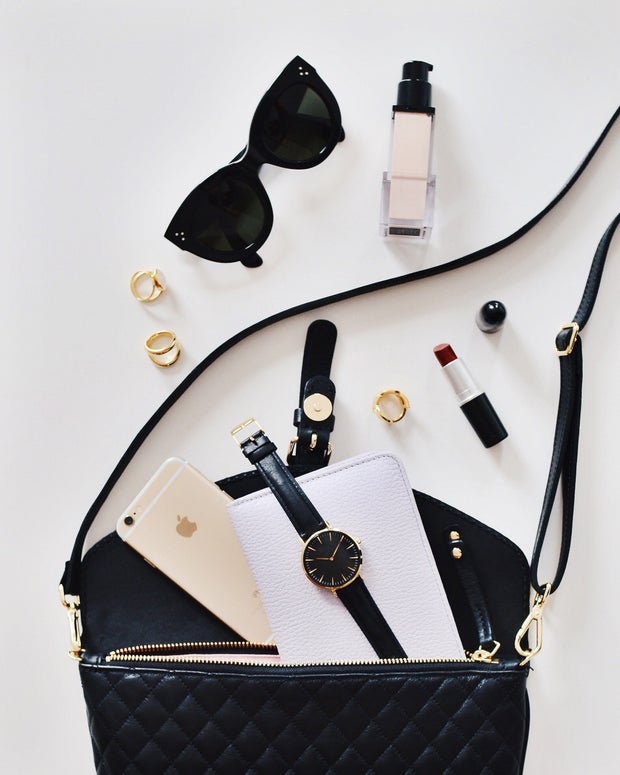 STIL / Unsplash
This bag is another great item to have in your closet! Crossbody bags have become so popular and are a great bag for any woman running around during the day or at night. Whether you stick with red for your gorgeous V-Day look which could then pair well with an all-black outfit, or if you think that a black or tan bag would give you the most use, both would be amazing investments.
7. Now for the main event - outfits! Let's start with dresses.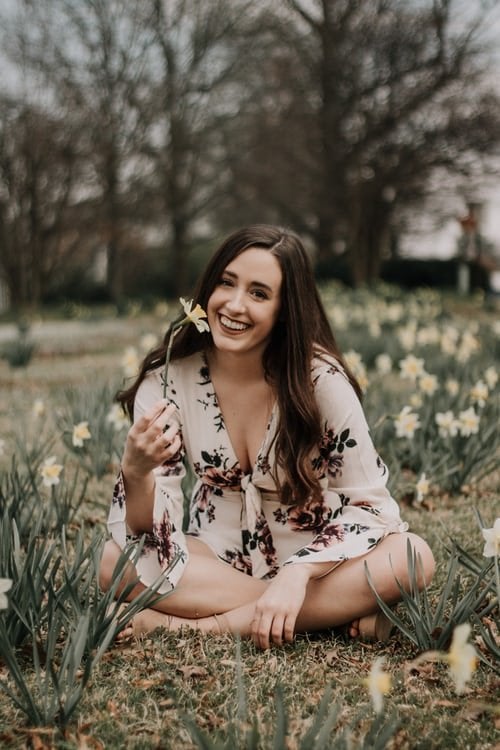 Sarandy Westfall
For a lovey vibe, go for something that sits right in between casual and flirty with a floral dress like this one. Like most of the items on this list, this dress will not only fit the Valentine's Day theme perfectly for any sort of date but you will definitely be able to get a ton of use out of it throughout the year.
8. If you want to go for a more formal and sexy dress, look no further.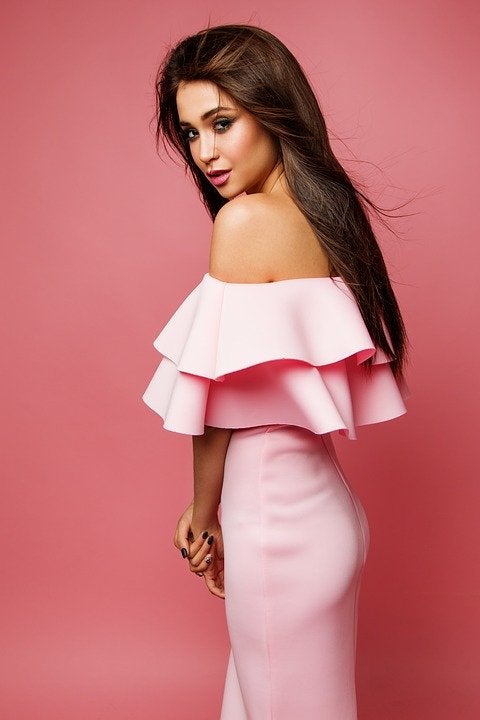 Nastya Gepp
A gorgeous sleek dress like this one would be perfect. Whether it be this soft pink or a deep red, this is a perfect number. You could pair this with black leather or jean jacket and black heels, or even black boots to dress it down a bit. This model is obviously tiny and gorgeous, but that doesn't at all limit this sort of dress to smaller women. Embrace your beauty with a dress like this in any size!
9. Let's mix business with pleasure with a sweater and skirt combo!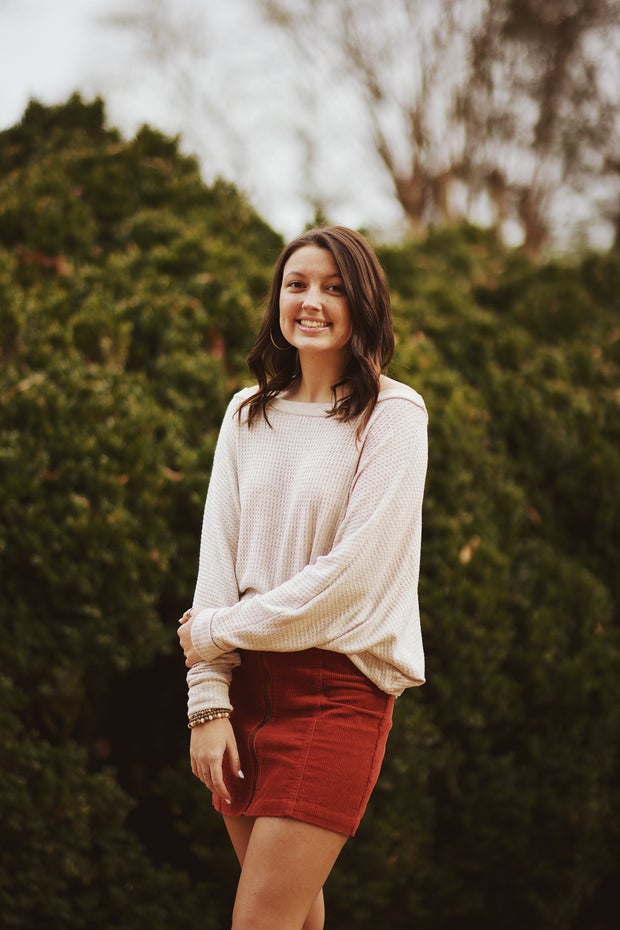 Alex Avalos
Going with a black leather skirt is always a great choice. They go with almost everything and pairing it with a simple and cozy sweater is a great mix of the sugar and spice of V-Day. Adding black stockings if you're in colder climates is such a great addition along with black boots as mentioned at number 3.
10. Moving along the line of sweaters, go for a more casual look!
Whether it be for a date with your S.O. or for your girl's night, a sweater with a heart print paired with jeans and white sneakers screams cute and fun for this Valentine's Day.
11. What about work? What is a good outfit to stick to the V-Day vibes in the workplace?
Depending on the dress code, you could always pair a gorg red cardigan with a black top and a long leopard-print silk skirt. Even add a pair of black tights to make it more appropriate. This look remains professional and is so perfect if you need to run from work to your night out for this holiday.
12. Last, but definitely not least, a comfortable tee for this loving day!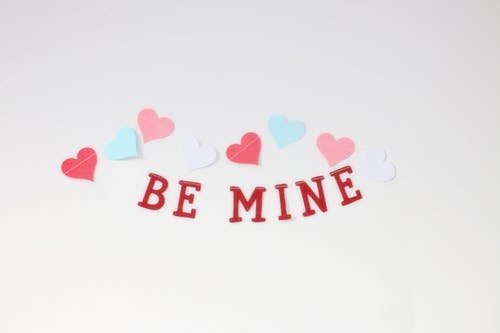 Meli Di Rocco
Who says that Valentine's Day requires dresses, heels and all of these fancy moments? Of course, dressing up for this holiday is both fun as well as special, but there isn't a reason to ditch a soft tee! Something like this graphic tee, paired with a bold red lip and dark jeans with red or black flats would be a go-to - and definitely my preferred look!
Want to see more HCFSU? Be sure to like us on Facebook and follow us on Instagram, Twitter and Pinterest!