@jonasbrothers via Instagram
We're Basically Reliving 2008 and TBH, I'm Not Even Mad About It
Unless you've been living under a rock lately, you know that the Jonas Brothers are making an epic comeback. Their song "Sucker" was their first single to hit number 1 on the Billboard Top 100 chart and marks a new era for the Jo Bros. It seems that this reunion is only one of many indicators that we are basically living in the year 2008. 
Hannah Montana is back…kinda
Hannah is punk now! ☠️ pic.twitter.com/I4nUdajchD

— Miley Ray Cyrus (@MileyCyrus) March 29, 2019
Miley Cyrus recently broke out her old Hannah Monatna wig and it seems practically as attached to her head now as it was then. Is this simply to give her fans a sense of nostalgia? Or can we expect some new jams from Miley's alter ego? Only time will tell.
...so is Billy Ray Cyrus
Miley isn't the only Cyrus in the spotlight. Her father Billy Ray Cyrus recently collaborated with rapper Lil Nas X on a remix of the rapper's song "Old Town Road". 
High School Musical is back - but with a twist!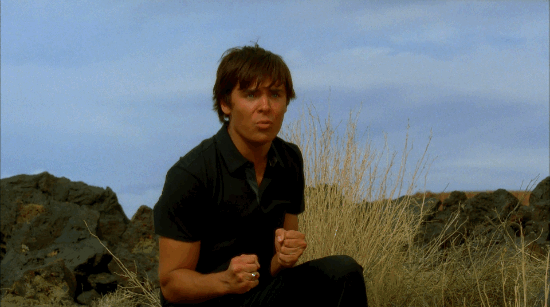 Disney recently released information on their new streaming service, Disney+, which will serve as a hub for of a bunch of new, original TV shows. One untitled show follows a group of teens that are caught up in their own drama while simultaneously taking part in their school production of High School Musical. While I'm sure we are all disappointed that the original Wildcats aren't making a comeback, this spinoff is still sure to have you singing at the top of your lungs.
Aly and AJ also released new music 
If you didn't blast "Potential Breakup Song" by Aly and AJ in your room alone and get angry with your nonexistent boyfriend for breaking up with you on your birthday, you were truly missing out. The sisters and former Disney Channel stars finally released a new song called "Church" and I can't get enough. At least this time around most of us are old enough to actually relate to the sisters' new anthem. Despite new music, "Potential Breakup Song" will always have a special place in our hearts.
The Motorola Razr may be back on the market
Yes, you read that right. The flip phone that we all begged our parents for is planning making a comeback as a foldable smartphone. Who knows, they may give Apple a run for their money. The real question is, can we still get it in its original hot pink color?
The Spice Girls are hitting the road again!
One of the most iconic girl groups of all time are preparing for their second reunion tour - the first one taking place 11 years ago in 2008. Sadly, this time around Victoria Beckham, A.K.A. Posh Spice, will not be joining the rest of the girls. Their current tour will be starting in May of this year and is sure to spice up your world!
With all of these things combined, I'm beiginning to think we've time traveled back to 2008 - and I'm LIVING for it.