Let everyday be a good skin day starting with First Aid Beauty (aka FAB), with products that are clean and safe for sensitive skin. FAB has announced their new initiative, rescuing people from more than just their skincare concerns. Introducing FAB AID: First Aid Beauty's new initiative committing $1 million to student debt in the United States and Canada.
Yes, you heard that right; graduating college students can win up to $100,000 towards their student debt. First Aid Beauty Founder & CEO, Lili Gordon, says "As someone who once struggled with student debt and now sees young First Aid Beauty employees facing the same challenges, this crisis hits close to home for me, personally, and FAB as a company. We're proud to make a commitment toward impacting the futures of deserving college graduates and give them the freedom to pursue their dreams free from the crushing impact of loans."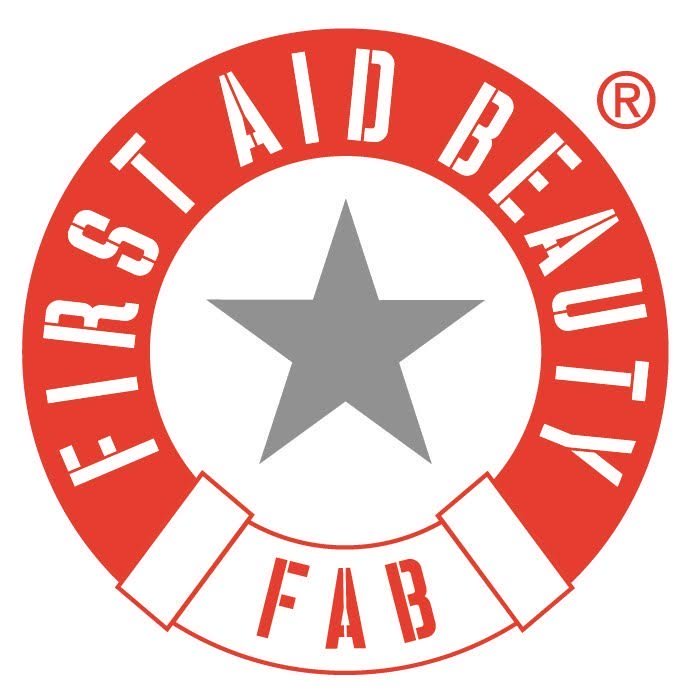 A little background on the skincare brand, First Aid Beauty was created by Lili Gordon in 2008 and is now sold at Sephora and on FirstAidBeauty.com. Their mission statement is to rescue people of all ages from their biggest skin concerns. Their products dive into tons of different skintype concerns, with products focused for those with dryness, age delay, dullness and uneven skin tone, sun protection, acne prone, under eye puffiness and dark circles, and redness. FAB is on a mission to rescue your skin to look and feel its absolute best, offering everyday head-to-toe essentials, with clean ingredients with high integrity giving maximum results with minimum irritancy. All products are dermatologist-tested, non-irritating, free of harsh chemicals, parabens, sulfates, and artificial fragrances. 
So more about this incredible opportunity, FAB AID initiative. Graduating college students across the country and Canada will be able to easily apply for FAB AID now, as of February 28th, until August 31st, 2020 on FABAID.com, with winners to be announced on November 10th, 2020. It is easy to apply by filling out a short form and submitting a 90-second video. Students who have graduated or will graduate from an accredited 4-year undergraduate university between January 2018 and August 2020 may apply. 
FAB will also be selling its limited-edition Ultra Repair Cream, benefiting FAB AID, exclusively in Sephora Stores (US and Canada*), from 3/1/2020 to 10/1/2020. 10 percent of sales of this limited-edition best seller Ultra Repair Cream will be added to the brand's $1 million commitment. To make it even better to find skincare best fit for your skin, all students are eligible for a 15% discount on all FAB products from March through October at any Sephora store by showing a student ID. First Aid Beauty also working with a handful of colleges across the US having student ambassadors host events on college campuses to spread the news of FAB AID, and for students to test out some samples and win some cool FAB swag goodies! So, be on the lookout on your college campus if you're a college student, they may have some ambassadors at your school (FIT, we'll be tabling in the Dubinsky lobby on Tuesday 3/10 from 1:00-2:00).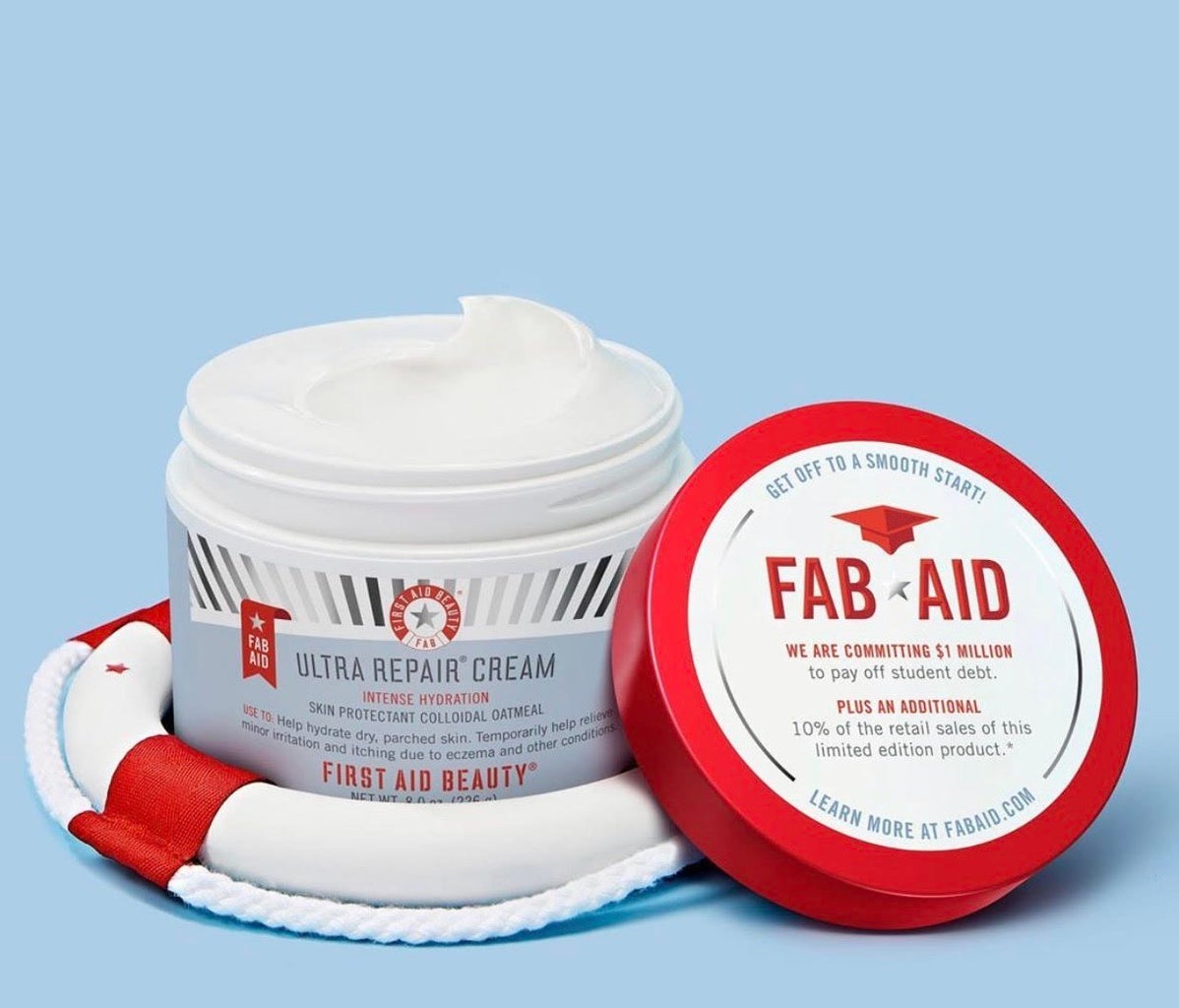 First Aid Beauty offers a wide variety of skincare products allowing you to create a skincare routine that meets your personal needs, and now a chance for students to have relief to one of their biggest challenges yet, student debt. Confidence can now easily be achieved starting with one's natural beauty and skincare, and future dreams can come true to graduating students being free of the burden that is student debt. A brand that cares and wants to rescue individuals now, and in the future… now that's a FABulous thing!