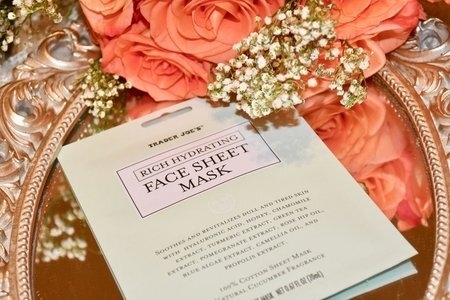 The Top 5 Face Masks We're Loving Lately
Getting breakouts from wearing a mask all the time or want to relax and have a spa night with your friends? Here are 5 of the best face masks that we love at the moment!
1.The first facemask is Youth To The People Superberry Hydrate+Glow Mask with Vitamin C. This facemask is a little on the pricey side, but your skin will be thanking you with the glow and hydration it provides. This mask is for overnight wear and for all skin types. I love how it includes vitamin C, which is so beneficial and a great protectant for your skin. I personally used this face mask and loved how refreshed my skin felt after use. It is also available in mini/travel size if you want to try out the product before making a big purchase.
2.Tatcha's sheet face mask is a staple for my skin care routine. It is one of the affordable face masks that you can leave on for 20 minutes, and your skin will feel moisturized and glowing. I had used this face mask before, and it did not leave a sticky feeling after. I used the leftover product down my neck and face. 
3.The Ordinary has amazing products and has really helped clear up my skin! This is the company everyone has been buying from over quarantine. Their Salicylic Acid, 2% Mask, is a lightweight mask and reduces breakouts. Salicylic Acid is one of the best products to help clear up breakouts and acne, which is why I really like this product. I will use this mask if I have a couple of breakouts and quickly clear up my skin.
4.Origins Drink Up Intensive Overnight Hydrating Mask with Avocado and Swiss Glacier Water is perfect for when your skin is feeling dry as it gets colder out and needs hydration. This mask is to be worn overnight and will leave your skin feeling smooth and rejuvenated. Origins is a very organic and clean brand with other great face masks to check out.
5.Bioclarity is a vegan and plant-based company that does not use toxins in their products that are harmful to your skin. Their Pore Purifier is great for minimizing pores and for all skin types. I usually have redness on my skin, but I have definitely seen my redness go down on my skin after using this product.