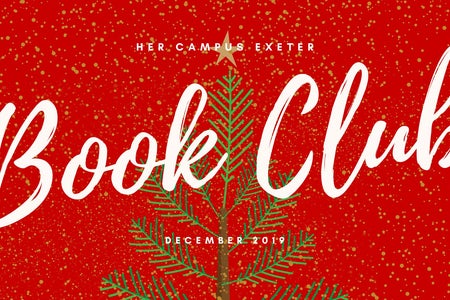 Book Club: Christmas 2019
Happy December to my fellow book-a-holics! The Christmas break is nearly upon us, and I for one can't wait to head home and cosy up with a good book. This month we couldn't decide on our fiction book of the month - so we've chosen two! And trust us, you'll want to add these amazing reads straight to your Christmas wishlist.
Fiction Books of the Month: Vox, Christina Dalcher, and The Testaments, Margaret Atwood
These two reads have both been smash-hits this year, and understandably so. Vox tells the story of Jean McClellan, a woman forced into silence by a suppressive government that limits women to one hundred words a day or else they get punished with a thousand-volt electric shock. She fears for her family in this terrible new world, where her husband seems spineless, her son believes religiously in the new regime, and her young daughter has been brainwashed into believing she doesn't deserve a voice.
When she's offered a chance to work on a cure for a brain disease, she's given the opportunity to gain back some freedom, but as she continues to work on the drug, she realises she might be creating the one thing that will silence women once and for all. This is a gripping novel full of twists and turns that you'll struggle to put down. I read it over the summer and quickly passed it on to my sister and my mum, who both enjoyed it just as much as I did!
The Testaments is Margaret Atwood's much-awaited sequel to The Handmaid's Tale. This novel was so well-received it won a Booker Prize nomination before it was published! It then went on to win the prize too!
Without giving too much away (this book is full of plot-twists and I don't want to give any spoilers!), the story focuses on three different points-of-view that are unique in their own right but merge beautifully.
Each women has their own story to tell, and has to decide just how far they're willing to go, and how much they're willing to risk, to defend their beliefs. It's full of references to the first novel, but it will still make sense to someone who hasn't read the original. It's definitely going to be a popular gift this Christmas!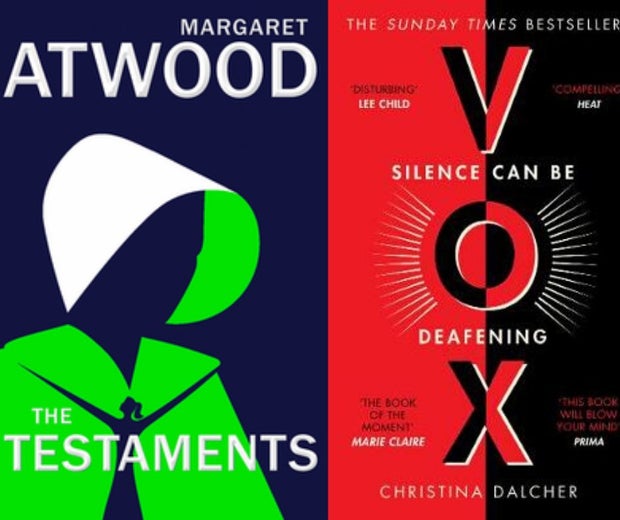 Non-Fiction Book of the Month: It's About Bloody Time. Period., Emma Barnett
No woman likes their period, but the extent of economic and social poverty experienced by menstruating women across the world escalates this unnecessarily into embarrassment and shame.
The tampon tax, for instance, suggests that sanitary products are 'luxuries' and not the essential products needed to save women from needing to buy a new pair of jeans each month. Periods are a normal and natural part of being a woman, but they're treated as a dirty secret.
The period taboo is as ridiculous as it is pointless, and in this inspiring book draws on female experiences to destroy the silence around periods in a funny and fierce fashion. 
As Barnett says, it's about bloody time - period.
Until next month: Happy Christmas, Happy New Year, and Happy Reading!