My partner and I recently ventured to Wales for our two-year anniversary. As much as I consider myself to be an avid explorer there are places close to home which I haven't had the privilege of traversing. Wales was at the top of my adventure list! (Followed closely by Northern Ireland, which is on the to-do-list for next year). After browsing through booking.com we found a reasonably priced B&B in Betws-y-Coed.
The view from our bedroom was pulchritudinous, a wonderous landscape of evergreen reaching for the heavens. The quaint village of Betws-y-Coed is located in the Conwy valley, marking a popular tourist spot in the Snowdonia National Park. While we had embarked on our journey under the apprehension that we would be navigating poor weather over the weekend, we were pleasantly blessed with blue skies and evenings cast in warm sunlight.
There was a variety of food and drink options in the area, all within walking distance from our B&B. It took a moment to grow accustomed to the narrow footpaths and restaurant queues, yet the delectable dishes and beverages more than compensated for this. The village encompassed many independent shops, retailing in everything from crafts to gift shops. We took a particular liking to The Royal Oak, a local hotel and restaurant. The atmospheric nature of the dining area in conjunction with the company and scenery made for a couple of wonderous evenings.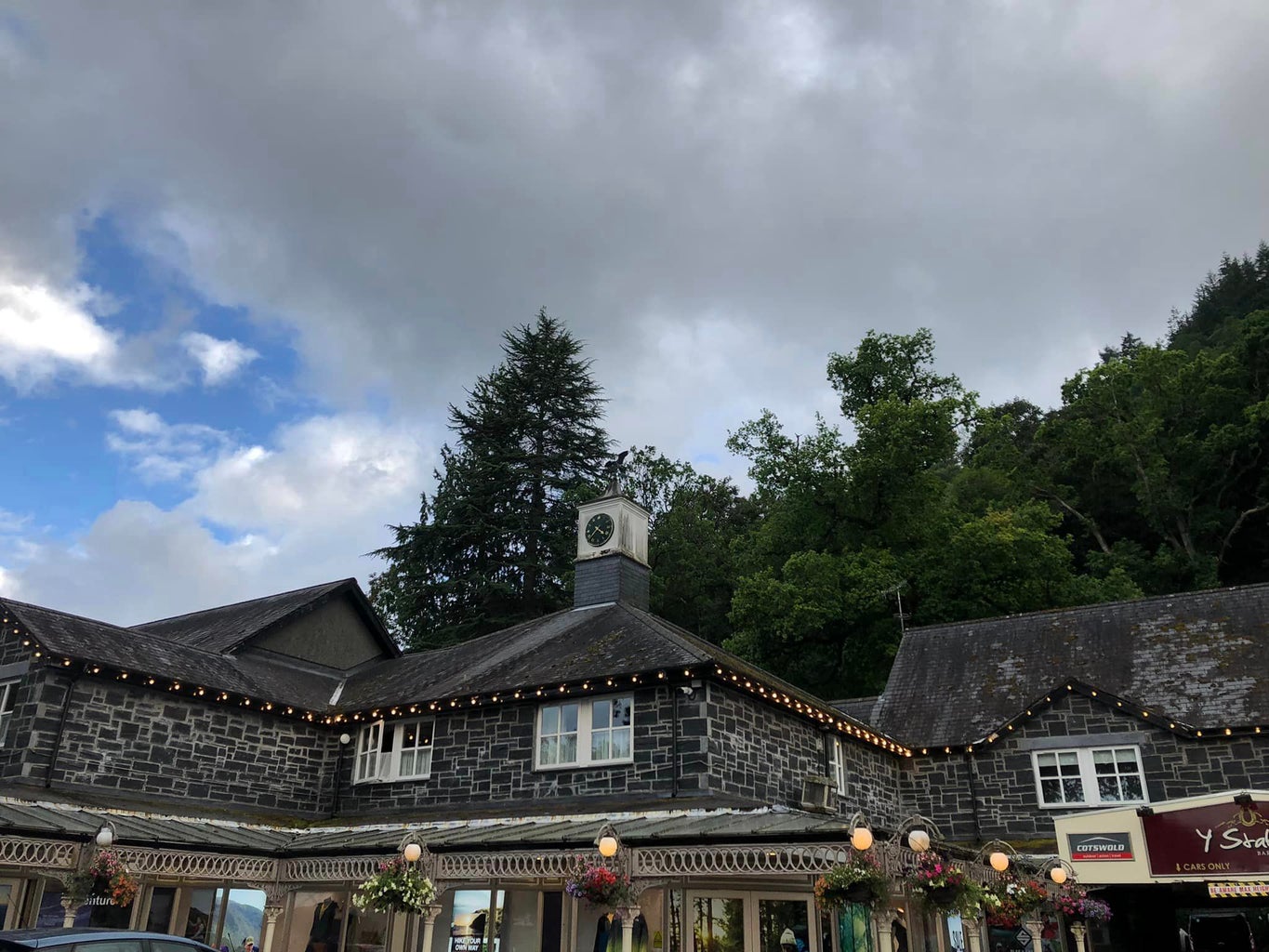 Perhaps the highlight of our trip, however, was our journey up to Snowdon's summit. Equipped with nothing but trainers and a slightly over-confident sense of determination, we decided to travel to the peak via Llanberis Path. Snowdonia National Park represents one of the highest peaks, and most wonderful views, in the UK. We decided to take Llanberis Path on the basis of it being the most popular of the routes; the journey to the peak involved a 9-mile-long trail across treacherous and misty paths. While the expedition was challenging, it was truly a marvellous experience. Peering over the edge of the mountain to see nothing but an endless expanse of nothingness was simultaneously terrifying and exhilarating. As though we were at the top of the world, surrounded by nothing but an abyss.
Highlights of the trip:
The delicious food served at The Royal Oak (and the attentive staff)
The view from our B&B!
Unknowingly taking the more-challenging route to the summit (it was a taxing but inspiring experience).
I highly recommend checking out the area, it truly has a lot to offer and would make for a wonderful weekend getaway.