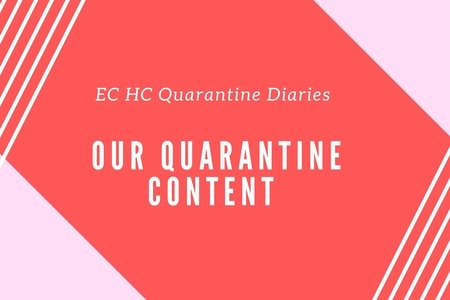 Podcast Duos That Feel like They're My Quarantine Friends
Being in quarantine has been super lonely. I miss my friends and just being around people 24/7 at school. Podcasts have been a way for me to fill space throughout my days. I've realized that all the podcasts I have been listening to have been duos. Maybe it's because two people make for perfect conversations, or I miss chatting with two of my friends at meals. But, these podcasts make me feel like I am a part of the conversation on what's going on in daily life, just with a lot less work since the conversation goes on with or without me. It's been a good replacement hopefully only for a little while longer. 
These podcasts fall under a range of topics from comedy, pop culture, true crime, to just a couple talking about their daily lives. I think there is something for everyone on this list. A bonus is that podcasts can be done remotely really easily, so every week there is still a new one, which helps make life feel a little more normal like before all this. Just when you need to take a break from your own brain whether in between remote classes or just need to fill space while you're baking or journaling these podcasts can really help.
1.

Las Culturistas with Matt Rogers and Bowen Yang

A comedy podcast hosted by SNL's Bowen Yang and Matt Rogers where they discuss with comedians what is the culture that made you say culture is for me. They discuss all things pop culture from current to when we were kids. It can really bring back some memories or recommend new things to obsess over.

2.

Seek Treatment with Cat & Pat

Catherine Cohen and Pat Reagan host this comedy podcast, where the best part is their personalities. They are literally the best that I have adapted their lingo as I listen. My current favorite is their check in with each other during quarantine: "mood? Do you have it? What's your home, work, and food vibe?" They also interview all kinds of different comedies, that you are bound to laugh.

3.

Scrolling with Harry & Austin

This is one of my favorite ideas for a podcast. Harry Hill and Austin Blake Mays both have pretty big online presences, where their basically irl new york socialites if those are still a thing. They know their stuff about memes and just everything that goes on that you need to know about on the internet.

4.

My Favorite Murder with Karen Kilgariff and Georgia Hardstark 

One of the legends of true crime podcasts that if you aren't listening, what are you doing? Karen and Georgia can discuss whatever kind of mystery or crime and completely take me out of whatever's going on and I just become invested in what they are discussing. 

5.

We Bought a House with Claudia Sulewski and Finneas

This is the newest podcast on the list! Claudia Sulewski, a youtuber, and Finneas, Billie Ellish's brother and producer, are a couple. They just discuss their life week to week in their new phase of their lives where they bought a house and a dog. They are my current favorite couple, and I'm so glad they started this together.

This British podcast is famous for its therapy-like quality. Pandora Sykes and Dolly Alderton discussed the world, and made everything feel like it will be ok. They are both mom and writers, so I basically trust anything they say. Their book recommendations also never disappoint.
One that I want to check out: What We Said 
This interests me like how everything interested me through Tik Tok. Jaci Marie & Chelsey Jade, you have probably seen on your for you page coming up with dances and everything. I definitely want to check out what they have to say!