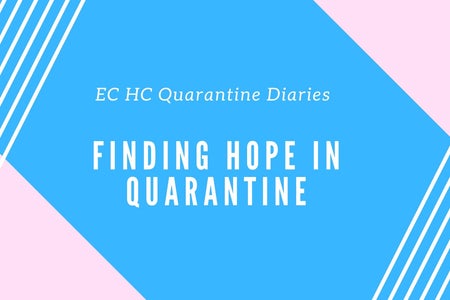 On March 11, I thought I was one day away from spring break, where I would be going in and out of Manhattan doing as I please. But then March 12 happened, and it felt like the world shut down. Instead of planning city trips, I was packing up most of my dorm and saying goodbye to friends for the indefinite time ahead. 
Being at Endicott until the New Rochelle coronavirus news hit, I was unaware of how much coronavirus was hitting my home of Westchester and Manhattan, which is basically my second home. Now you might be wondering if I live in Westchester, why does getting into Manhattan matter so much. I went to high school in Manhattan, and because of that never got a drivers license, so with the trains and walking around Manhattan is one of my only ways of feeling really independent. My usual breaks from school would look like me going into the city on a random day going to museums, shopping, or literally just walking around with friends. 
Because I am now #stayinghome, the city is what I miss the most. Especially in the spring, there is nothing really like it of everyone just walking around enjoying the sun after winter. I would give anything to see the Park Avenue flowers right now or just walk the High Line. Right before this all became our reality I was having a really weird urge to go to Chelsea Market, just to explore. One place I worry about is The Strand and my other favorite local bookstore gems. I would be stacking up on my summer reading there, but now I try to help as much as I can with ordering online where it is available. Thinking about The Met, The Whitney, and all the other museums being completely empty breaks my heart (especially The Met Ball being cancelled hurts because who doesn't love that day of pop culture and fashion overload). Everything from restaurants I love to thrift stores I frequent being indefinitely closed makes me feel so bad. 
But right now it is what we have to do for the greater good. I also know that in who knows how many months everyone will be back to walking around in the park or sitting outside on The Met steps. Thinking about how everyone is stuck inside and the appreciation for the city and everything it has growing makes me excited for what's to come after quarantine. The people of New York are the best people I know, and #nytough is definitely a real thing. I'd rather be stuck in New York than anywhere else in the world.