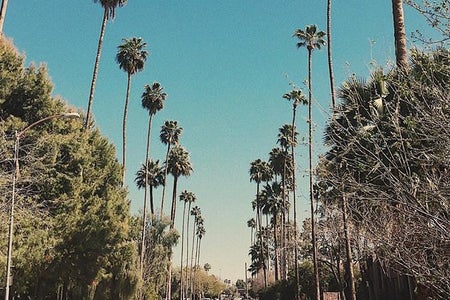 Tessa Pesicka / Her Campus
A Look Back at Our Favorite KUWTK Moments As We Delve Into the Final Season
If you are a huge fan of the Kardashian clan like me, then you heard the one of the worst TV news of 2020 just a few weeks ago. The Kardashian/ Jenner family announced over their social media platforms that their reality TV show is sadly coming to an end. As much as we hate to see them disappear from our tv screens, the Kardashians are surely not going anywhere with their strong Hollywood presence. Here are some of my favorite KUWTK moments:
Season 1 Kris Jenner's iconic "you're doing amazing sweetie" comment at Kim Kardashian's playboy photoshoot. 
Season 3 Iconic "Kim Stop taking selfies your sister is going to jail" as Khloe Kardashian was about to serve a DUI, facing up to 30 days in jail.
Season 6 The moment we'll never forget, as Kim loses her diamond earring in the Bora Bora ocean and cries out "my diamond earring". Kourtney responded with no concern, "Kim there's people that are dying".
Season 7 Kourtney Kardashian's viral saying "ABCDEFG I have to go" is introduced in a conversation with Scott Disick. 
Season 9 Kanye West's epic proposal to Kim Kardashian at AT&T stadium in San Francisco.
Season 18 Kim and Kourtney Kardashian's physical fight over miscommunication and potential rude comments. The fight included punches and left behind visible makeup stains on the wall.
The show has begun airing its final season, and while all the KUWTK fans are sad to see the show go, we have these and many other precious memories to hold onto. For now all we can do is spend our paychecks on their personal brands, and hope for a reunion show is in the works with all the Kardashian/ Jenner kids.