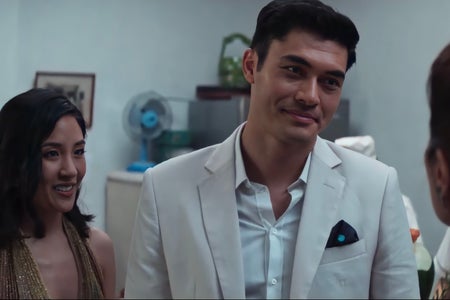 My Top 25 Movies for When I'm in My Feels
We've all had those nights where all we want to do is snuggle up on the couch and watch the most cheesy romance movie ever. And whether you want to admit it or not, we all at some point or another love a good romance story. For me, these movies have become an escape from my real life, a way to forget about all of my assignments, my stress, and whatever else has inevitably got me down. I have come to find comfort in them, letting me live in someone else's life for a change. From comedy to sappy, classic to eccentric, all 20 of these never fail to put me in the best mood. Here are my top 25 movie suggestions for that special occasion.
The Choice

Love Endlessly

Crazy Rich Asians

Safe Haven

The Longest Ride

Love and Honor

The Vow

Crazy, Stupid, Love

The Age of Adaline

When in Rome

The Best of Me

Dirty Dancing

Little Italy

A Nice Girl like You

That Awkward Moment

Friends with Benefits

Ghost

The Notebook

About Time

The Fault in Our Stars

10 Things I Hate About You

Clueless 

When in Rome

Can You Keep a Secret

Notting Hill
I hope you love these movies just as much as I do. Every single one of them truly holds a special place in my heart. Happy watching!