Virginia Woodhull: The First Woman to Run for President
It's not just a Sheryl Crow song anymore. After the 2016 elections, the thought of electing a woman in the White House became a national opinion, Hillary Clinton becoming the first woman in the US to secure the nomination of a major party. But, she wasn't the first one to try. 
Victoria Woodhull stepped onto the scene in 1872 as a ripe feminist voice, with modern conventions such as the support of free love and Marx and the opposition of racism and organized religions. Her campaign was definitely unconventional. At the time, she couldn't even vote, never mind run for president. Under the Equal Rights Party, a compilation of feminist leaders and thinkers then called the People's Party. Though announcing her running mate as Frederick Douglas, it is disputed on whether he knew about or supported the nomination. He never spoke on the issue publically. Her opposition was incumbent president Republican Ulysses Grant and Democrat Horrace Greenly, a famous New York publisher. She was only 34 at the time (not technically legal either).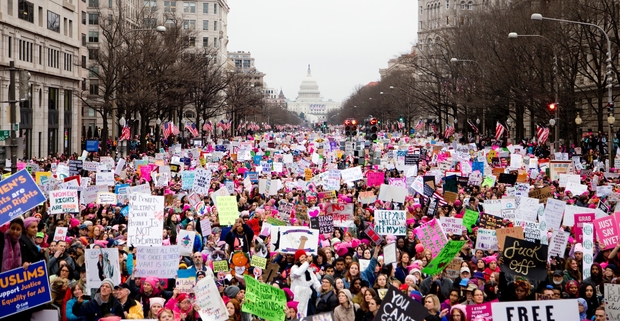 Vlad Tchompalov / Unsplash In 1838, Woodhull was the seventh of 10 children born to her parents in Homer, Ohio. Records show that she has only three years of schooling, between the age of eight and 11, but Woodhull herself denies it in her biography "The Scarlet Sisters" by Myra McPherson. Only five of her siblings survived. Her mother was "an unpleasant old hag" while her con-man father made the troop of children travel to work as fortune tellers and "magnetic healers." They were incredibly poor and uneducated and abused. Woodhull was married first at the age of 15 and twice more before her death in 1927. Pushed by her parents, the first held extreme poverty and violence due to their drinking and drug use. 
It was as a divorcee with two kids (something very taboo in those days) that she met her second husband, Col. James Blood, who introduced her to the free love movement and encouraged her education and interest in women's rights issues. In a better financial situation, he moved both them and her closest sister, Tennessee, to New York. There, the girls made money off of their childhood as spiritualist preachers, captivating minds like the Vanderbilt clan, and publishing their own radical newspaper. It put her in the perfect place to become a respectable feminist leader, associated with money but grown to identify with the fringe equalist movement. 
In 1871, Woodhull became the first woman to address the House Judiciary Committee, invited to Washington by her friend Massachusetts Senator Benjamin Butler. That's when the bell really went off in her head to run for president.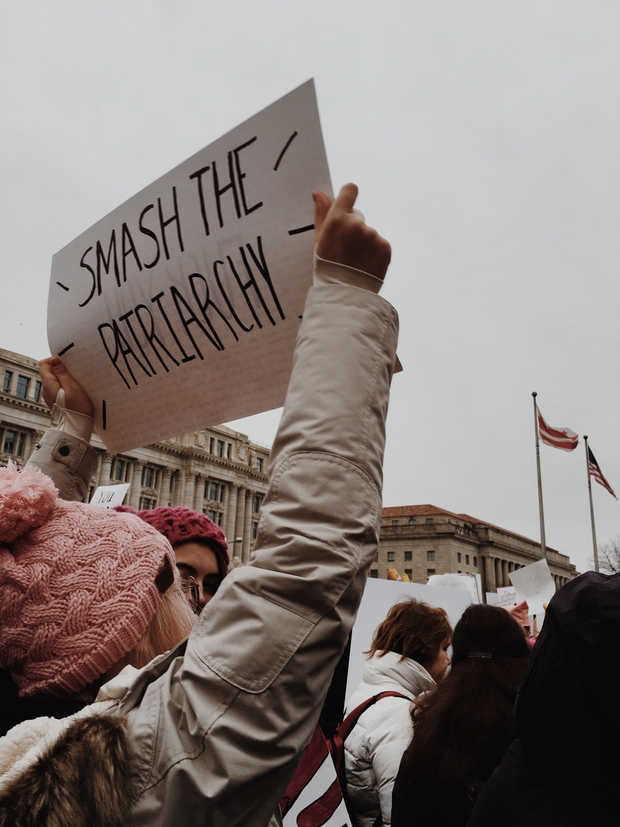 chloe s. / Unsplash
"Women are the equals of men before the law, and are equal in all their rights," she said, in front of the entire committee. She argued that women had the right to vote established under The Constitution, as well as other rights at that point assumed only to refer to men, a statement that has sparked intense argument over the implementation of the Equal Rights Act, battling it out for decades. If the committee couldn't agree with her on that, she also argued that the 14th and 15th Amendments applied to women because they have long lived as servants to men.
Woodhull didn't win. Obviously. But, like many other third-party candidates who question the US binary political system, she started a conversation. She made "the woman question" an actual question, demanding a voice for women at the table before there was a seat. She made Geraldine Ferraro, Hillary Clinton, and Elizabeth Warren possible. On May 2, 1872, the Equal Rights Party was formed by the National Woman Suffrage Association and, none of them allowed to vote under the then-interpretation of the law, elected Woodhull as the first woman nominee for president.