Things to Do in Boston This Winter
1. Enjoy Tree Lightings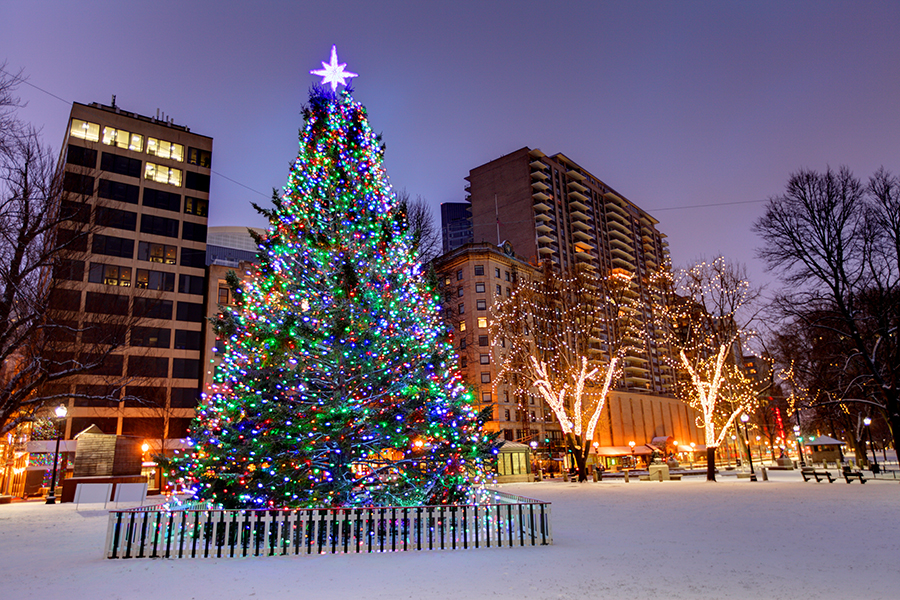 Even though many tree lightings happen in late November, you can still walk through much of Boston and enjoy the lights. Boston Common, the Public Garden, Faneuil Hall, Copley Square, and many other locations are all decked out for Christmas. Faneuil Hall has a great Christmas tree light show set to your favorite Christmas tunes.
2.Ice Skating at the Frog Pond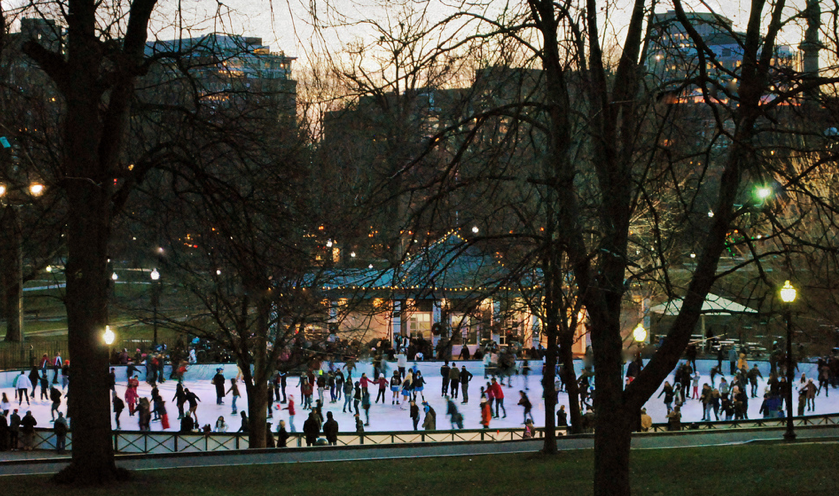 At the Frog Pond in the Common, you can go ice skating in the winter. Surrounded by the lights of the park, this is a go-to activity for Emerson students.
3. Boston Seasons at City Hall Plaza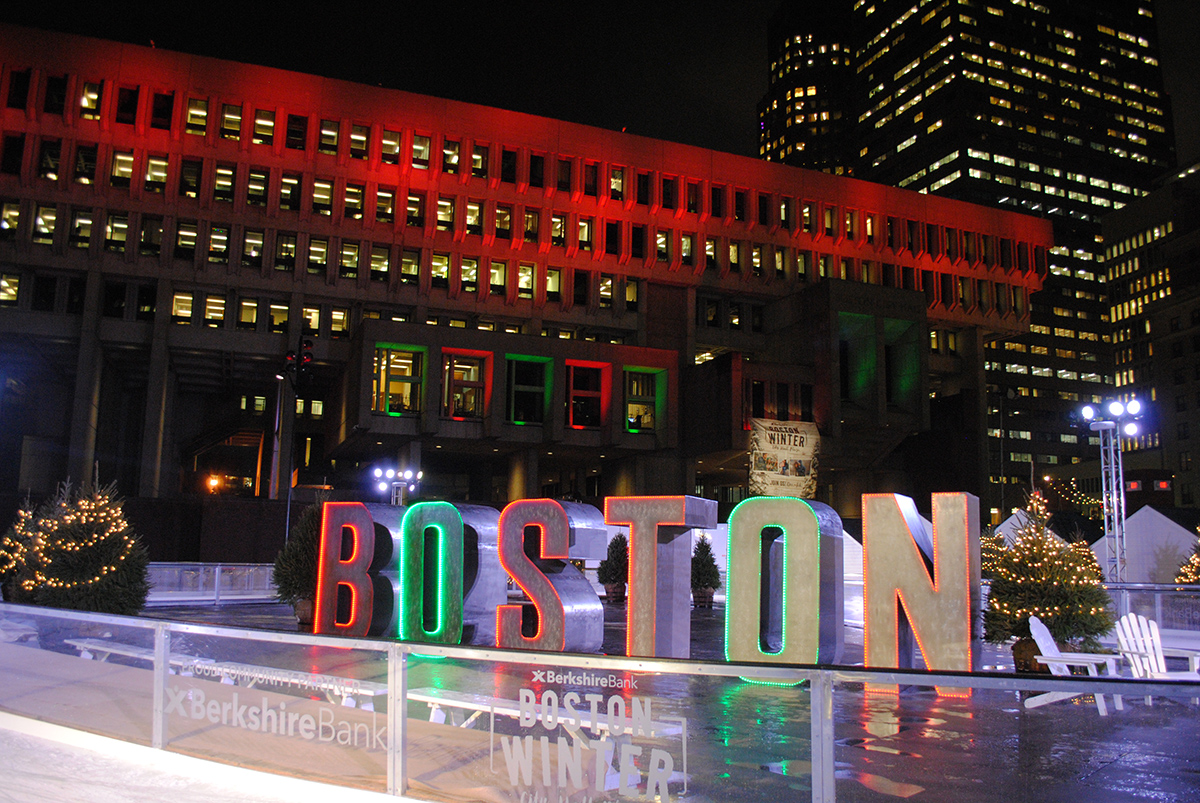 Stop by Government Center to see this seasonal pop-up. At Christmas, there's an ice skating rink, lights, and shops from local vendors that will get you in the festive mood.
4. Skywalk Observatory at Prudential
Take a trip to the top of the Prudential Center to take in the best view of Boston. You can see all the lights and the beautiful city sky.
5. SoWa Winter Festival
Stop by the Winter Festival at the SoWa Open Market to support local businesses and do some last minute Christmas shopping. There's food, handcrafted gifts, and even giveaways to get you in the holiday spirit.