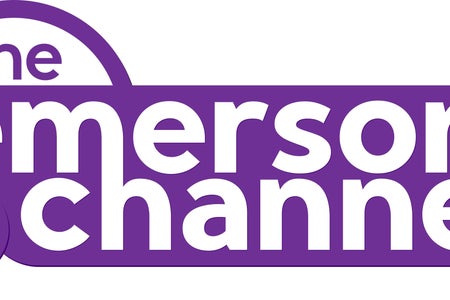 Organization Spotlight: The Emerson Channel
In an effort to connect with the Emerson community more directly, we are taking our articles into the organizations that are so loved by the students at Emerson. These organizations work year-round to benefit the community in a number of different ways, and we at Her Campus at Emerson want to recognize the hard-work and dedication that go into running each and every one of them. In this article, we will be featuring The Emerson Channel—founded in 1999. The organization is Emerson's television network, and they are dedicated to educating students on the ins and outs of television production. They teach students through weekly workshops and on-set experiences, in addition to working in writer's rooms and editing suites. The organization runs between 10 and 14 shows each semester, and in total, typically have hundreds of students working on the shows of their choice. Their ultimate goal for the semester is "to foster growth and learning opportunities among interested members of the Emerson community regardless of students' year or major!"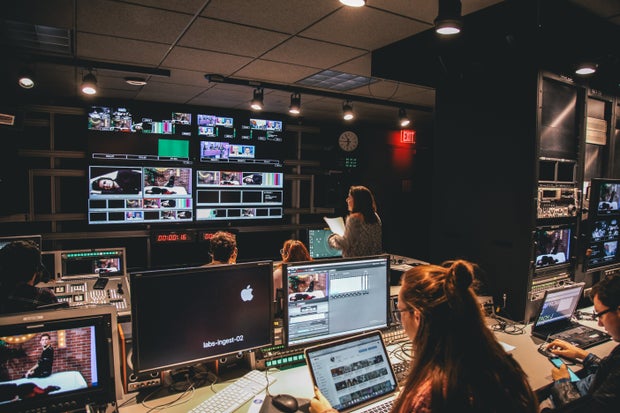 The Emerson Channel Because of the size of The Emerson Channel, their executive board is structured a little differently. At The Emerson Channel, their executive board is called the senior staff, and is comprised of the following members (more info can be found here): 
Diana Barton - Manager/advisor. Class of '91.

Destiny Pineda - Director of Production. VMA '20. Oversees all shows, Emerson Channel events, and the senior staff.  

Simona Riccardi - Director of Programming. VMA '21. Oversees the content, scheduling, and broadcasting of the channel. 

Jamie De Cesare - Post Production Supervisor. VMA '21. Oversees the post production workflow of The Emerson Channel and assists with any post production related issues that shows may have.

Alec Martinez - Equipment Manager. VMA '21. Manages the channel's equipment office, vends equipment and props, and trains crew members on the proper usage of equipment.

Juliet Fusco - Webmaster. VMA '20. Maintains and updates The Emerson Channel website.

Victoria Garcia - Director of Marketing. BCE '21. Plans and coordinates all Emerson Channel marketing efforts, manages Emerson Channel social media platforms, and creates all Emerson Channel related still graphics.

Daniella Baltazar - Director of Broadcast Operations. VMA '21. Oversees the technical aspects of The Emerson Channel, making sure shows are scheduled correctly and fixing the channel if any problems arise. 

Maria Suevo - Director of Education. VMA '22. Organizes workshops on various elements of production on a weekly basis and keeps track of the non-tuition credit received by students.

Nick Johnston - Director of Motion Graphics. Creates all motion graphics needed for Emerson Channel shows.

Matt Walting - Promotions Manager. VMA '22. Executes all promotional content for Emerson Channel social media, events, and Emerson Channel shows. 

Henry Johnston - Director of Emerson Channel Sports. VMA '21. Manages all content that falls under Emerson Channel Sports including studio shows and live game broadcasts.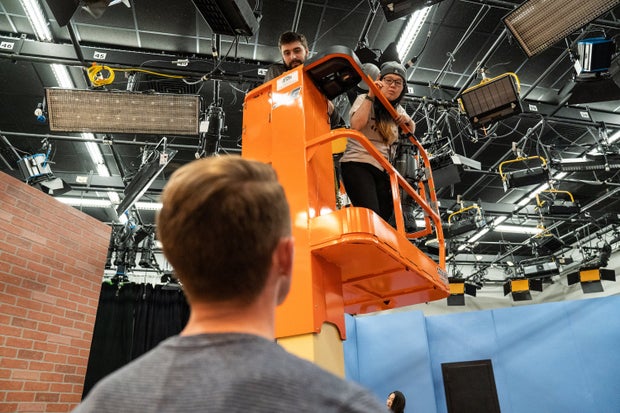 The Emerson Channel In terms of events run by The Emerson Channel, all of their major events are held at the beginning of the semester. These are in place to solidify the organizations hiring for each show that is being produced during the semester. This event includes an entire weekend of director hiring, crew hiring, writer hiring, and talent hiring to fill all of the cast and crew positions needed to produce the shows. President Destiny Pineda explained that "Hiring weekend is always my favorite aspect of EmChan. It's amazing to see so many people come together to express interest in our shows. I love seeing all the returning students as well as people coming out to work on their first shows!"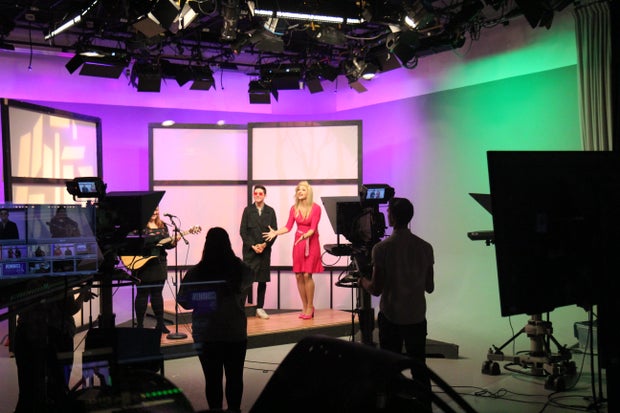 The Emerson Channel In addition to hiring, EmChan also hosts various other events. One of the other things that they do is run workshops on a weekly basis that, if you attend them, can earn you a non-tuition credit. They also have events lined up in partnerships with other organizations on campus. Recently, they were able to host a blood drive in partnership with The EVVY Awards. There are also plans for them to host more screenings and collaborative workshops across campus. They are really excited at the prospect of expanding their presence on campus televisions and are looking into streaming the channel in the Lion's Den and Dining Hall.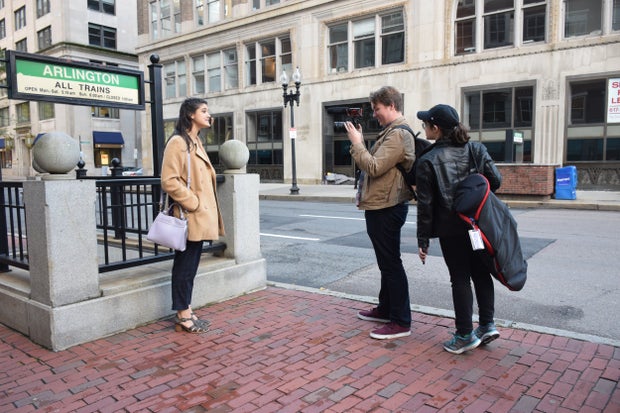 The Emerson Channel Finally, we asked the Emerson Channel to describe themselves in three words, to which, they responded: "Exciting! Working on an EmChan show is such a fun experience that teaches you so much in such a short period of time; Inviting! We encourage everyone to come out to work on the channel regardless of your year, major, or experience level. We just want everyone to learn and have a good time. Plus, everyone who comes out to crew hiring is guaranteed to get on a show; Community! The Emerson Channel community is really one of acceptance and friendship (as cheesy as that sounds). Everyone gets super close knit and becomes friends as we all work towards our common goal."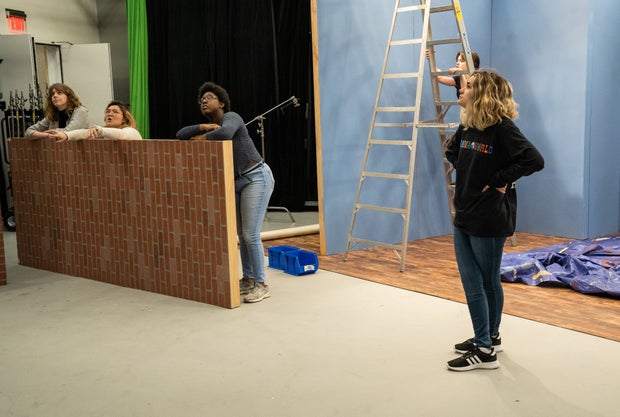 The Emerson Channel If you are interested in getting involved with the Emerson Channel, you can connect with them on Facebook or emconnect. On these pages, you will be able to see all the information regarding hiring events, workshops, screenings, and more. You can also find more information through their Website, or by following their Instagram. Additionally, if you want, you can visit their submission page and submit your own films, videos, animations, television shows, etc. that you have made and want to be broadcasted on the channel. If you have any questions, you can always reach out to them via email at [email protected]! 
Bonus Questions: 
Talia Santopadre: What Hogwarts house does your org most identify with? 
Destiny Pineda: Hufflepuff!