Funny story, but I didn't watch TV of my own accord until I was 15 years old. I finally made my dad get us a free Netflix subscription for a month so I could watch Orange is the New Black, so I could learn more about women in prison… don't get me wrong, I did go on to become interested in that subject and almost studied criminal justice in college, but you'd have to be an idiot to think I started OITNB for that reason. 
Netflix opened the gateway, since there was no canceling it after that first month, and I quickly found a myriad of other shows that I wasn't exactly watching for the storyline, I was more watching it because I heard someone gay came in around season 3. I found some pretty great shows and even greater characters, characters that were diversifying TV screens around the world and expanding horizons.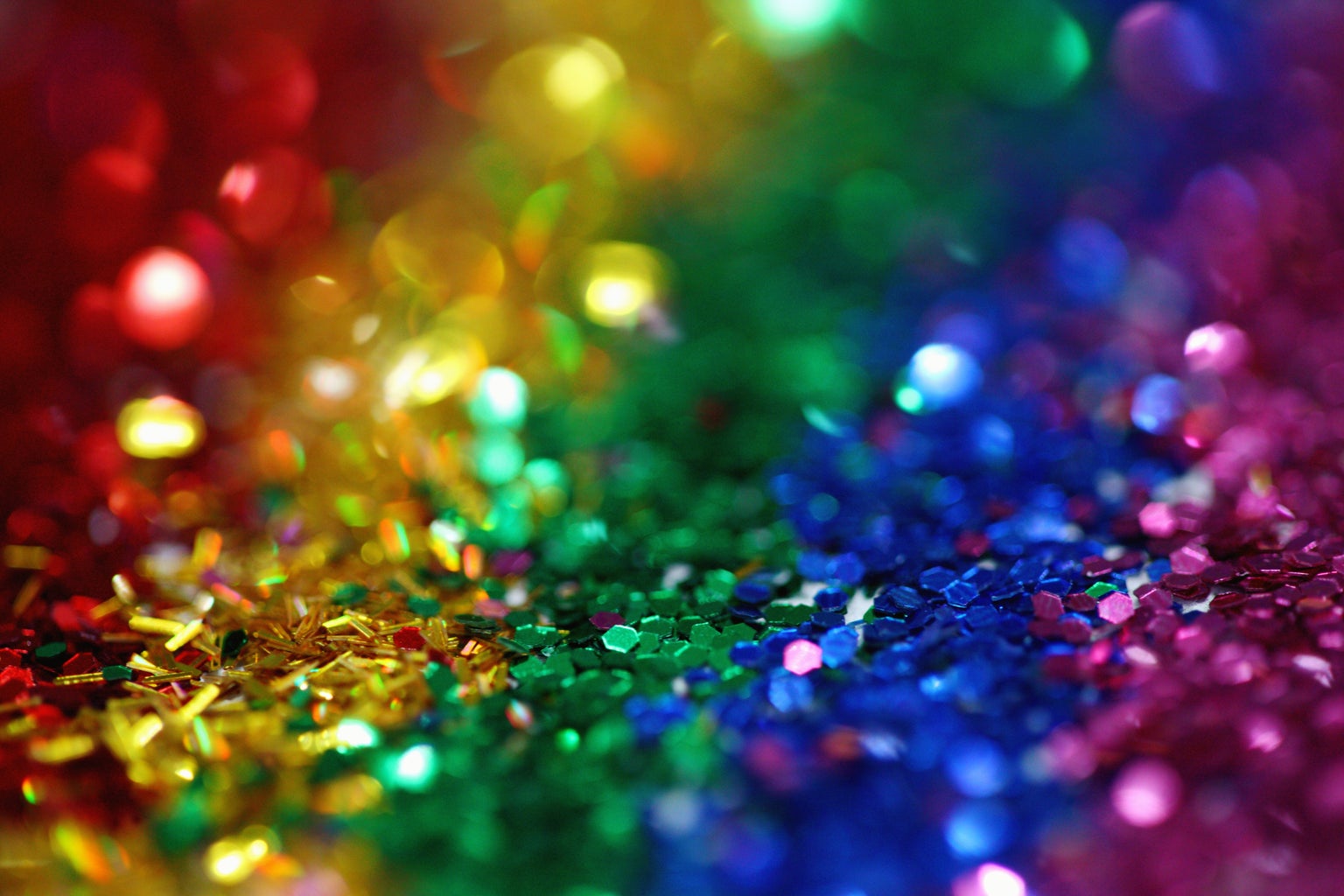 These women canonically represent people who have been waiting so long for a sliver of a human who is like them. So, yeah, although it's a bit late,  we are finally getting representation (and not nearly enough), but as time goes on, queerness may blend into the mainstream, and someone having two dads on a TV show won't have to be a major plot point. Maybe there won't have to be a random gay man in a show to "get that representation" even though no one sees themselves in him, and maybe being queer will no longer be seen as an "other." Regardless, I will still be here celebrating queer media, shows, and characters, and never taking representation for granted.  
Piper Chapman
What drew me to Orange is the New Black in the first place was Piper Chapman, played by Taylor Schilling, who I saw in a Youtube video trailer. This was the first time I seen someone who was queer be portrayed as a whole person. Looking back, I may have been projecting a bit into the trailer, but they showed her before prison and in prison, as well as in different mental states. The entire show wasn't: she's gay and is struggling with that. While that's a valid storyline, it's one I've seen so many times in real life, and it's not the only story that exists. 
Bo Dennis
Bo means more to me than just a queer character who I admire. Bo, played by Anna Silk, is the main character of Lost Girl, a Canadian show about supernatural beings and their interactions with humans, and most of them happen to be gay. Bo is polyamorous, sex positive, bisexual, badass, and ends up with a woman at the end of the show. What more could I ask for?
Waverly Earp
I started Wynonna Earp for Waverly, I stayed for the other characters and the wacky storyline… and Waverly. Waverly, played by Dominique Provost-Chalkley, begins the show with a boyfriend, and she is lovably naive, but once she meets Nicole Haught, a police officer, she immediately falls for her. Down the line, they date, and many seasons later, they are still dating. Waverly is still lovable and young, she's just dating someone more compatible for her. 
Commander Lexa​
I tried to watch The 100, I really did, but I hated it. It was slow, and I was only watching it for Commander Lexa, played by Alycia Debnam-Carey, who doesn't show up until the fourth season. I did not make it to the second season, so I just watched all the scenes that had her in it, including the one where the fierce warrior is killed by a stray bullet. Stray bullet! Come on! I thought we moved past the "bury your gays" trope. Do better.  
Remy "Thirteen" Hadley
Before Olivia Wilde was feeding the gays with Booksmart, she played Thirteen on House M.D., a destructive bisexual doctor with Huntington's disease. She dispels myths and is shown as so much more than just her sexuality. She isn't teaching the audience, nor is she ashamed, it's just her life.
Cosima Niehaus​
My Dad and I used to watch Orphan Black, and I have no idea why we stopped. It was a great show about a set of clones fighting against the system that created them. Cosima, played by Tatiana Maslany (she plays most of the clones), is a lesbian scientist, and she boldly proclaims: "My sexuality's not the most interesting thing about me."
Angela Montenegro-Hodgins​
I don't know if anyone has seen Bones and what smaller percentage of those people are as in love with it as I am, but Angela stood out to me. Angela, played by Michaela Conlin, is bisexual, but tends to date mostly men. She creates forensic reconstructions for the police, and is a good friend to everyone on the show. I like nice people, what can I say?
Shane McCutcheon​
Shane, played by Katherine Moennig, is the lesbian messiah of The L Word. She's not a great person; she left her fiancée at the altar and tends to kiss everyone in sight. But we love a "bad girl" with spiky hair, and Shane is an icon.  
Elena Alvarez  
The queer fan favorite comedy series One Day at a Time was canceled in 2019, but that didn't stop it from being picked up by another network, and season 4 is set to premiere on March 24. 
The main character is a teenager named Elena Alvarez, played by Isabella Gomez, and Elena is an out lesbian who figures out her sexuality in the first season and ends up dating a lovely nonbinary partner. Elena is a proud Cuban and lesbian, and has the full support of her family behind her as she navigates life.
Carmilla Karnstein​
Carmilla was the main character of Carmilla, a web series that began in 2014 and ran for three seasons on youtube. It became so popular that it was also made into a full length movie, which I still haven't seen. The main character is shy lesbian who gets seduced by a centuries old lesbian vampire named Carmilla, played by Natasha Negovanlis. Both main characters are played by queer actors, and there is also a nonbinary character played by a nonbinary person. This show has something for everyone, but mostly a broody black haired vampire who can turn into a cat. 
Poussey Washington
This list would be incomplete without the deceased Poussey from Orange is the New Black, played by Samira Wiley, who is actually married to a writer from the show. Poussey has the sweetest relationship with another inmate, Soso, but that is cut short when she is accidentally killed by a guard. We love accidental deaths of queer women. Her death inspired great things within the show, but that doesn't make it any less horrible.