It is an understatement to say that BTS' Map of the Soul: 7 is an emotional rollercoaster—I'm still not over the transition from "UGH!" to "00:00 (Zero O'Clock)" in the track listing. Map of the Soul: 7 probably has to be my favorite BTS album because I identify with its themes of introspection, finding yourself, and reflection. It's an album that will always have a special place in my heart, and I don't think I will ever get sick of it (or any part of their discography, for that matter). Here are eight songs from Map of the Soul: 7 I picked that fit specific moods you may be feeling at any time of day!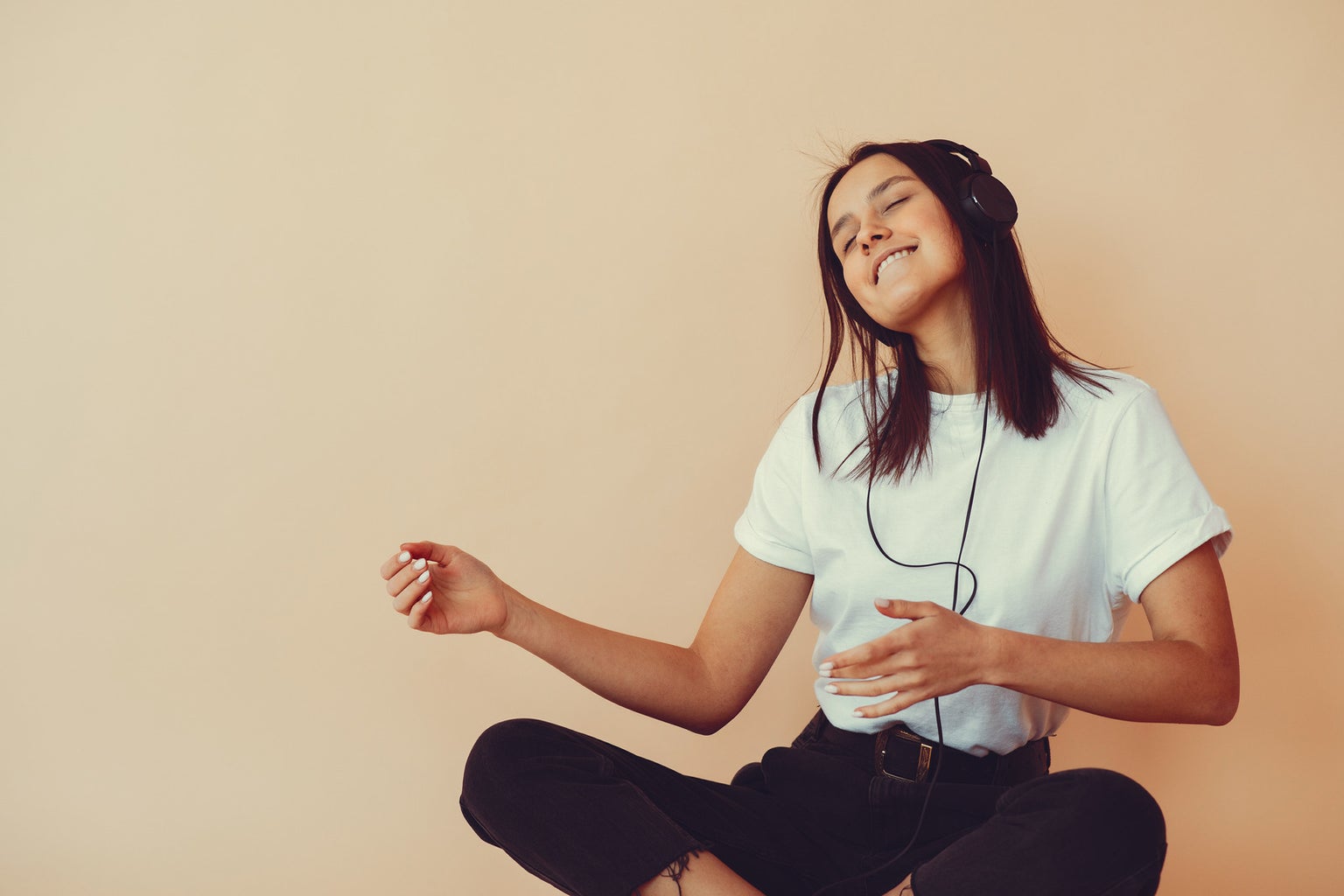 For when you're feeling energetic – "Dionysus"

I cannot express how much "Dionysus" gets me pumped up. First appearing as the last track on BTS' Map of the Soul: Persona, "Dionysus" discusses the boys' resistance to media criticism, as well as the celebration of the legacy they have left on the music industry. The song is named after the Greek god of the same name, who serves as the god of theatre, insanity, and holy inspiration. Dionysus' traits correlate with BTS' concept of self-discovery, and the song overall is an ode to the chaos of creativity. With a hard-hitting chorus, clever rap verses, and adlibs by the one and only Jin, "Dionysus" is the perfect song to listen to when you need a burst of energy and fire within you. 

For when you want to feel confident – "Filter"

I won't lie, "Filter" is probably one of the sexiest songs I've ever heard. Its guitar adds a hint of mystery, and Jimin's vocals suit this song so well, even though it's a totally different alley than his previous solo tracks, "Serendipity" and "Lie." Despite its catchiness, its lyrics talk about how the singer has a completely different side from what he shows his fans. I think the lyrics really resound modern pop culture, how we may put on a facade for the people around us for the idea of pleasing others rather than ourselves. These vulnerable lyrics in combination with the refreshing and sexy instrumentals make up the song's intended theme: we have the desire for people to like us while hiding our true selves. I will say, however, this song on the surface is such a confidence-booster—just watch Jimin's performance of the song, and you'll agree with me that this song was made for him.

For when you want to just get up and dance – "Ego"

If you are ever feeling bored or low on energy, I bet you that "Ego" will bring that energy right back up, and will definitely make you want to dance! "Ego" is J-Hope's solo track on Map of the Soul: 7, and serves as the perfect conclusion to the album's themes of finding yourself and self-reflection. Sampling music from the group's 2013 track, "Intro: 2 Cool 4 Skool," "Ego" discusses the development of finding trust in one's ego. According to Carl Jung, the psychologist who inspired the group's Map of the Soul era and concept, the ego is the central part of consciousness, and it is the part of one's persona that the individual is most aware of. In "Ego," J-Hope reflects on his past experiences and memories in order to come to a conclusion about him trusting in who he was, who he is, and who he will become. The song has such an upbeat and vibrant vibe that it's impossible not to dance along.

For when you want to heal – "00:00 (Zero O'Clock)"

We've all had bad days. They're terrible, and we feel like we are helpless and unknowing of what to do. If you are in need of a song that will help you cope on a bad day, put "00:00 (Zero O'Clock)" on the queue. RM has talked about the meaning of this song on a livestream, and has said that the song's lyrics mirror the thoughts he had been having frequently. Some of these thoughts are "When I get home, I lie on the bed and start thinking, is it my fault? No, things happen, regardless of our intentions." The song has a soothing instrumental and brings the feeling of comfort to the listener. The title is called "Zero O'Clock" because when the clock hits midnight, it is a new day and a new opportunity to start anew. A unit song for the group's vocal line (Jin, Jimin, V, and Jungkook), "Zero O'Clock" conveys the idea that while we may have bad days, life goes on and better days will come.

For when you're feeling nostalgic – "Inner Child"

This is probably my favorite solo track off of the album because of the way I resonated with its lyrics and message. "Inner Child" is V's solo track on Map of the Soul: 7, and it follows the theme of introspection and self-reflection in the way that it talks about one's past. The song talks about reminiscing on the past and reflecting upon how things change each passing day. The repetition of "We gon' change" refers to the fact that although we may grow and mature over time, we will still have our inner child within us. This song is V's letter to his younger self; though he has gone through many hardships throughout his life, those experiences have shaped him into the person he is today, and I think that aspect is what made me drawn to the song. "Inner Child" is comforting to put it short, and its sincere discussion of nostalgia can tug at your heartstrings.

For when you want to simply vibe – "Make It Right"

If you're looking for a song to simply vibe and relax to, "Make It Right" is one of my top recommendations; this was one of the first BTS songs I've listened to, and it just brings back good memories of summertime in 2019 when I was first getting into them. "Make It Right" first appeared on Map of the Soul: Persona, and its lyrics simply convey the love that one has for another. The music video is a perfect illustration of the lyrics' meaning, but this song reminds me of BTS' relationship with ARMY; though BTS has gone through many hardships over the years, their fans have never left their side no matter what. The synths and catchy beat are the driving point to "Make It Right" being a great vibe-y song for any occasion.

For when you want to release your anger – "UGH!"

As soon as I hear the opening notes of this song, I crank the volume up so high I can barely hear myself. "UGH!" is a unit track for the BTS rap line (RM, SUGA, and J-Hope), and it serves as a diss track to the group's critics and haters, adding to the many diss tracks that the rap line has, including "Cypher Pt. 4" and "DDAENG." Within its lyrics, "UGH!" discusses that rage and anger are not necessarily negative emotions, but rather that they are important emotions, especially in times of fueling revolutions and sparking change in the world. BTS' rap line points out the fact that they are angry at the way people use rage against them as "malice-filled," when that rage can be used towards positive things like protests or fighting for one's rights. If you're in a state where you want to release all the anger you've been building up inside of yourself, don't hesitate to blast "UGH!"—it's also just a badass song to listen to in general.

For when you're feeling stressed – "Black Swan"

I think "Black Swan" is one of the most important and creative songs that BTS has released, and it discusses topics that aren't commonly sung about. "Black Swan" was released as the first single of Map of the Soul: 7, and it discusses the pain that one may go through when growing distant from their passion, in this case, dancing. A black swan refers to an event that happens unexpectedly, yet is something of human nature. The song discusses the group's darkest fear: that they will one day lose their greatest passion because music is the number one thing they have. Halfway through the song, they confront their fear, saying that they will not let this fear win them over, and will fight for it to the very end. "Black Swan" is a unique song in the way that it reflects what all artists and creatives fear the most: losing the love they have for their passon. This song is incredibly powerful, and tells artists who are going through hardships such as creative pressures or burnout that they are not alone.