I'll Be the One by Lyla Lee: A Book Review
CW: Fatphobia, queerphobia, fetishization of Asians
Over President's Day weekend, my roommate and I decided to do a bit of a readathon on our day off. We wanted to challenge ourselves to read from 8 in the morning to 8 at night—twelve straight hours of reading. I haven't read for pleasure since winter break, so this readathon was a good way for me to get out of my reading slump. I'll Be the One by Lyla Lee had been sitting on my desk for quite some time, so I decided to read it for the readathon, and in short, it exceeded my expectations.
From the day I first heard about I'll Be the One, I've been feeling nothing but excitement to read it. I knew it was a young adult contemporary about the K-pop world, and being a K-pop fan myself, I knew I was going to get into something good with this book.
I'll Be the One centers around Skye, who auditions for You're My Shining Star, an internationally televised competition looking for the next K-pop star. While she is excited to become immersed in the world she's always been dreaming to be a part of, she has to face the high fatphobic beauty standards that are ingrained in the Korean entertainment industry. Despite the hardships she goes through along her journey, Skye has her eye set on winning the competition, and intends to defy the standards that have been set for girls like her.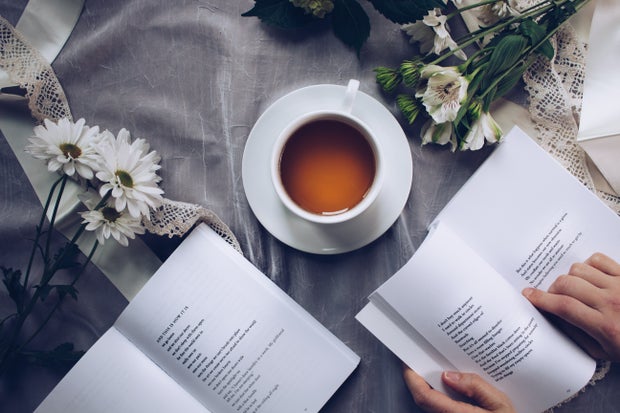 Photo by Thought Catalog from Unsplash
There were so many things to love about this book. Firstly, the representation in this book is incredible, not only for people of the Asian and Asian-American diaspora, but also for the LGBTQ community. Two of the main characters, including Skye, are bisexual, and the book also features a lesbian couple. This was so heartwarming to read, not to mention that the romance in this book is so soft and pure that it brings butterflies to my stomach.
Another topic that the book is centered around that I absolutely loved was body positivity. While Skye encounters fatphobia from a few people in You're My Shining Star, particularly from one of the show's judges, this isn't anything new for her. Skye has received harsh criticism from her mother over the years because of her involvement in dance, being told to lose weight and to fit the ideal beauty standard. By heading into this competition head-first and not letting her guard down, Skye shows the world and her peers not to be afraid to love yourself the way you are, no matter what anyone else says. The book touches on the beauty standards that are upheld in Korean society and enforced in the entertainment industry, so seeing Lee tackle that subject with Skye's character was incredible to see.
I'll Be the One also touches on Asian fetishization and the act of romanticizing Korean culture. While the exposure of K-pop on an international level has been gradually getting bigger over the years due to the popularity of many groups like BTS and Blackpink, it unfortunately comes with the appropriation of Korean culture, as well as the fetishization of Koreans. This reduces an entire country of people to a false narrative, and enforces the stereotypes made by not only those who fetishize them, but also those who identify as part of the societal majority (AKA, white people). I thought Lee did an excellent job on touching upon this in her book, and it's important that it's bringing awareness to the severity of the issue.
I could go on and on about how much I loved I'll Be the One, from Skye's determination and ambition to be the first plus-size K-pop star, to Tiffany and Lana being both an adorable couple and true friends to Skye, to Imani being an inspiration to Black girls who love K-pop (and who contribute so much to the community), but you might just have to continue digesting the story for yourself! Even if you are not a fan of K-pop, or you're unfamiliar with it, this book is such a fun and feel-good read. The book even has its own Spotify playlist, so you can check out all of the songs that are mentioned in the book for yourself! Happy reading!