I Accidentally Shaved Off Part of My Eyebrow
Sunday, the 22nd of November, 2020, at around 5:30 PM, I accidentally shaved part of my right eyebrow off. Yes, you did read that correctly. I shaved off part of my eyebrow. If that isn't the epitome of 2020, I don't what is. 
Let's start with how this all started. I had read articles and seen videos about how shaving your face could help exfoliate and resurface skin, as well as help for a better, smoother makeup application. Well, that might have been true, if I was not as concerned about now having to draw on part of my brow every morning. It began good and lots of peach fuzz came off my face. You'd be surprised how much hair you actually have on your face. I was getting a bit cocky and trying to get the harder to reach and navigate areas. That's when the unthinkable happened. I tried to get the hair just above the arch of my right brow when my hand slipped and sliced off the top of my *once* perfect arch. I went into a state of shock; what had I just done? 
I have to say though, I was sad and rattled at what had just occurred, but surprisingly I was calmer than I expected to be. My immediate thought was, "This will be okay. I can hide this till it grows back." I think it's because I like to consider myself quite the makeup wizard, so no one will even know that part of my brow is M.I.A. I mean my boyfriend, my girl friends, and my parents will, because obviously I immediately panic-texted them, but other than that no one will have a clue, especially since I have nowhere to go and no one to see. I was fully prepared to stay home and watch them grow. 
Alas, I have been humbled since my right brow was in a tragic accident but feel so much more empowered for my perseverance and courage to rebuild and carry on. Naturally, even though I had some brow products already, I ran out to Ulta to stock up on Benefit brow products. In order to hide my brow, I choose to wear my glasses and suffer the mask glasses fog-- a sacrifice to distract from my brow. 
THE BEFORE: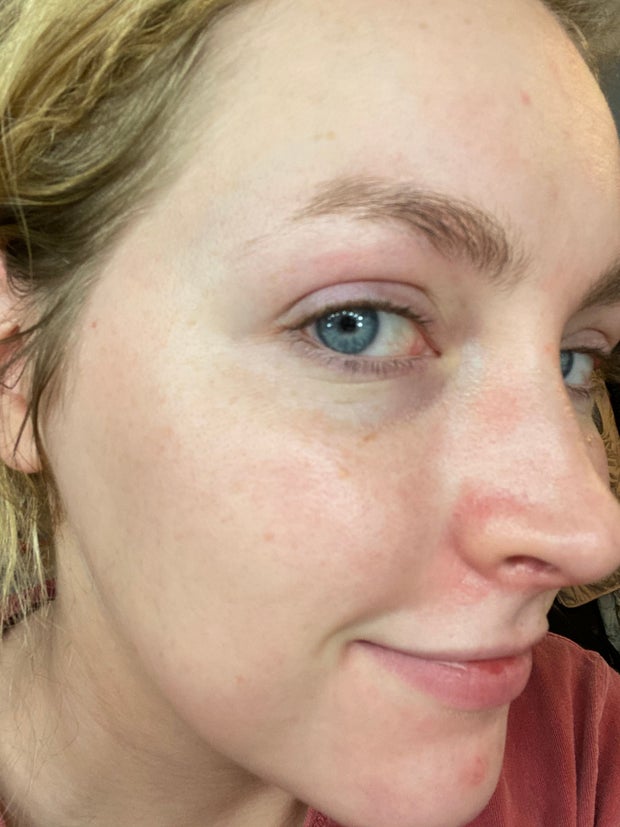 Original photo by Hayley McManus
I already knew what products I wanted at Ulta and what products I could use from home, so here's a list of what I purchased and what I already had, as well as how I used them. 
Benefit Brow Zings and Brow Contour Pro
I already had these two Benefit products, which I conveniently found at a local Marshalls a while back. The Brow Zings Eyebrow shaping kit is a perfect travel kit. I have mine in shade 2 (warm golden blonde). It has an eyebrow wax and a setting powder, which even come with their own mini applicators and tweezers.  My Brow Contour Pro is in shade 1 (Blond Light) and has four brow pencils in one. The four pencils are made up of a definer shade, a lighter shade, a deeper shade, and a highlighting shade. 
Benefit Magnificent Brow Show Full-Size Eyebrow Value Set ($49)
I had seen this advertised on Ulta's website and since I was running out of my fav Gimme Brow+, I thought, what a perfect time to splurge on a brow kit. Unfortunately, the store I went to was out of shade 2, so I decided to buy shade 3 since my eyebrows are darker than my blonde hair anyway. This kit came with Gimme Brow+ Volumizing Eyebrow Gel; Precisely, My Brow Ultra-Fine Eyebrow Defining Pencil; Goof Proof Pencil Super Easy Filling & Shaping Pencil; Ka-BROW! Eyebrow Pomade; and a 24-HR Brow Setter Clear Shaping & Setting Gel. 
I use the Goof Proof pencil to add back the shape of my brow since it covers more area with its flat pencil design, and then I'll go in with Precisely, My Brow to draw on tiny hair-like strokes. I do this simply by gently flicking in the direction of my natural hair. I also go through the rest of my brows and fill them in to add definition so they both look seamless. Once I am satisfied with the shape of my faux brow and it looks decently similar to my other brow, I use the Gimme Brow+ gel to set the brow hairs in place and the directions I want them to go. Finally, I usually opt for setting the part of my brow that is completely drawn on with the Brow Contour Pro powder by patting it on with the tiny applicator rather than brushing on a clear gel, just to add more pigment and avoid moving around the product already on my skin. This helps to make the brow last all day so I don't have to worry about my brow faux pas being exposed. 
It's even been tested on my boyfriend and friends, who couldn't even tell which brow was the one drawn on. I just wanted my concealer and makeup to go on my skin smoother but now I have gained a deeper appreciation for eyebrows. I guess no good deed goes unpunished; luckily I've mastered the art of brow application.  
Lastly, I would like to thank my obsession with makeup and overspending on products I didn't need to help get me through this obstacle. I would like to thank Marshalls for always being there for me and especially for stocking up on name-brand makeup products after they go out of season. I would like to thank my mom because whenever she said I didn't need any more makeup I took that as a challenge and it has now repaid me in ways I never thought possible. A test was placed in my path, but I think I aced it if I do say so myself. 
THE AFTER: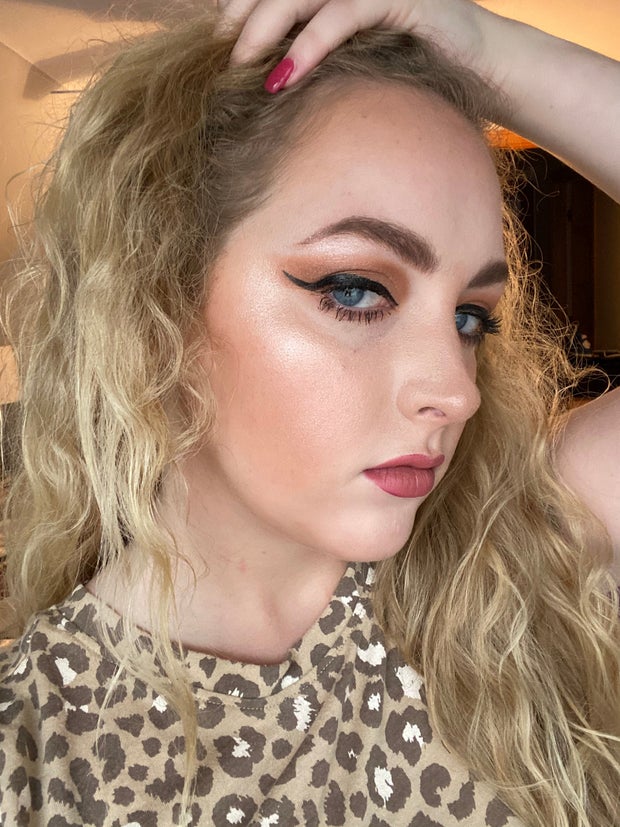 Original photo by Hayley McManus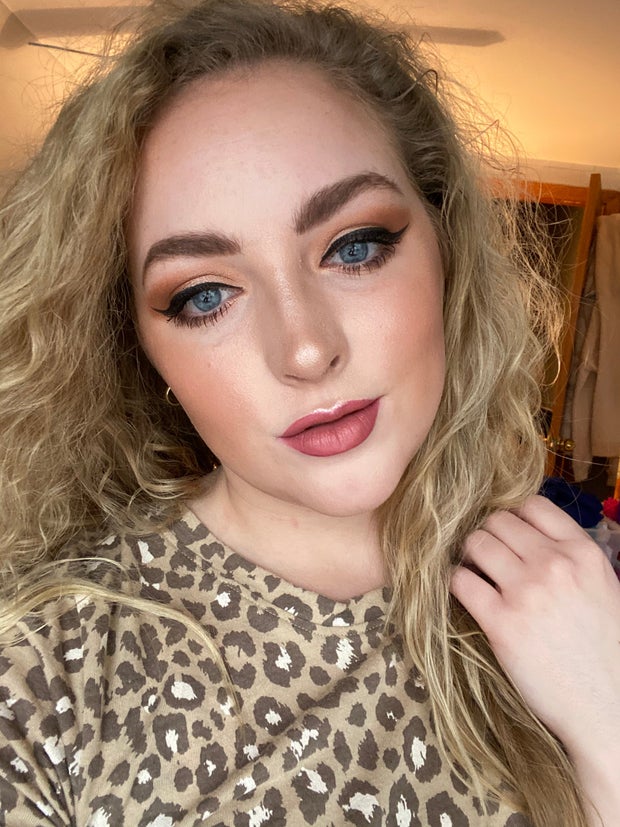 Original photo by Hayley McManus