How to Transition your Favorite Summer Clothes into Fall Outfits
Fall is finally here— a season including everything pumpkin spice and Halloween. That means it's time to say goodbye to summer dresses, tank tops, and sandals. Buying a new wardrobe for a new season can get expensive, especially on a college budget. A new season doesn't necessarily mean you can't wear your favorite summer pieces anymore. Here are some helpful tips on how to wear your favorite summer clothes in the fall by doing some minor modifications.
1. Leggings or Tights - You can easily style your favorite denim skirts or shorts with a pair of tights underneath it. Doing so will keep you warm, and it creates the perfect fall night out look. If you can't seem to let go of that cute summer dress, slip on a pair of leggings to make it autumn-appropriate.This is a quick and easy way to stay stylish on colder days.
2. Turtlenecks - Turtlenecks are a fall must-have. Instead of wearing a jacket over your shirt to stay warm, style a t-shirt over a turtleneck to bring attention to a cool graphic. Wearing a jacket hides your outfit, while styling the turtleneck under creates a perfect balance. For a more dressed up fall outfit, you can also wear a dress or a tank top over your turtleneck. The turtleneck will accentuate your outfit and keep you warm on windy days.
3. Sweaters - Layering is a key survival tip for fall. Styling a sweater over a dress will create an illusion that your dress is now a skirt. Wearing the sweater over your dress ensures that you stay comfy and draws attention to the pattern of your dress.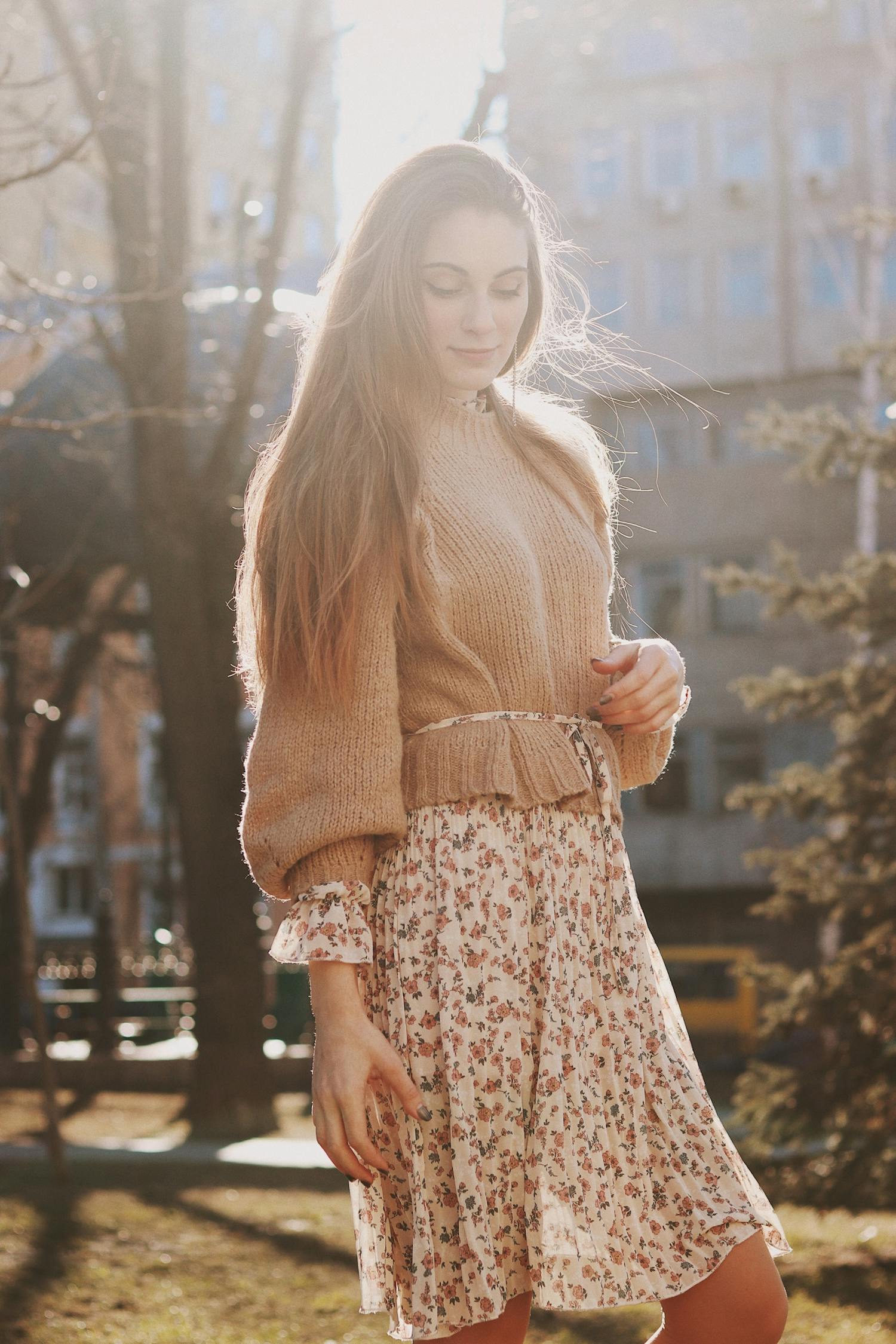 4. Socks - You either love the trend or you hate it. Wearing socks with heels or sandals adds edge to your outfit. It shows you keep track on the latest fashion trends and allows you to wear your favorite summer shoes in the fall. 
With these tips, you are ready to take on a new season! Fall is the perfect time to change up your style. Be bold and challenge yourself to go out of your comfort zone when it comes to building the perfect fall outfit. After all, it is about what clothes make you feel comfortable and confident.