Five Books Coming Out in 2021 You Need to Preorder ASAP
If one of your New Year's resolutions for 2021 is to read more, you are in luck! There are some phenomenal books coming out in 2021 that I am so hyped for, and I can't wait to tell you about them! In order of publication date, here are five books coming out this year that you need to preorder ASAP!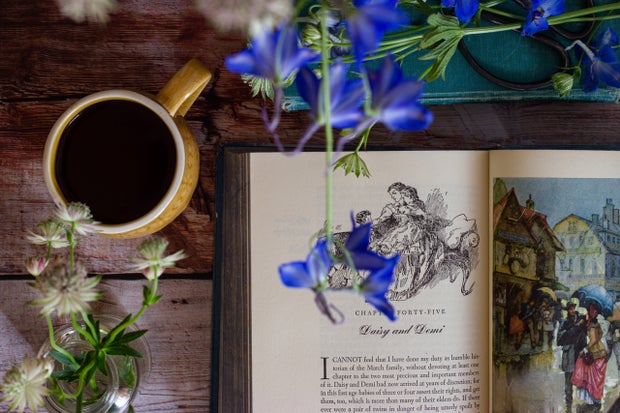 Photo by Micheile Henderson from Unsplash
1.

A PHO LOVE STORY by Loan Le (Pub Date: Feb 9, 2021)

You don't have to wait too long for this one! A PHO LOVE STORY is a hilarious rom-com following two Vietamese-American teens and their families' rivaling pho restaurants. Think of this as ROMEO AND JULIET but with pho! All of the early reviews have been praising this book for how adorable and deeply relatable it is, and I am so excited to pick it up on February 9th (and I hope you are too!). 

2.

HONEY GIRL by Morgan Rogers (Pub Date: Feb 23, 2021) 

If you've been wanting to read more books by Black writers, look no further than HONEY GIRL by Morgan Rogers! HONEY GIRL follows Grace Porter, a 28 year old woman who just completed her PhD in Astronomy. She's the perfect, straight A, goody two-shoes kind of person who wouldn't have an accidental marriage to a stranger in Las Vegas… except that's exactly what she does. If you're looking for a sapphic rom-com written for wacky and confused 20 something year olds, you must preorder HONEY GIRL immediately!

3.

MEET CUTE DIARY by Emery Lee (Pub Date: May 4, 2021)

If you're a fan of LGBTQ+ Young Adult contemporary books such as SIMON VS. THE HOMO SAPIENS AGENDA, MEET CUTE DIARY is right up your alley! Noah Ramirez is an unofficial expert on romance. He runs a popular blog documenting stories about trans people getting their happily ever afters. There's only one problem: all of the stories are fictional. When a hater online attacks the validity of the stories, Noah must set up a fake-dating scheme with Drew to prove that these are real. However, Noah soon discovers that crafting love stories on a page is much different than creating one in real life. 

4.

ONE LAST STOP by Casey McQuinston (Pub Date: June 1, 2021)

The author of RED, WHITE, AND ROYAL BLUE is out with their sophomore novel, ONE LAST STOP! I was actually lucky enough to read an advanced copy of this book, and I can't even begin to express how much you NEED to preorder ONE LAST STOP. ONE LAST STOP has all the best elements you want in a romance novel: found family, meet-cute, yearning, and the MTA Q train! I don't want to give too much away because I really think everyone needs to read this. Go preorder ONE LAST STOP!

5.

FRESH By Margot Wood (Pub Date: August 3, 2021) 

EMERSON ALUM ALERT!!! If you've ever had difficulty describing your freshman year at Emerson compared to your friends who attend state universities, you are NOT ALONE! Emerson is a wacky college, and this book coming out in 2021 will encompass that! Margot Wood's novel FRESH follows a freshman at Emerson navigating the highs and lows of being away from home for the first time. FRESH is being described as a queer retelling of Jane Austen's novel EMMA, and I can't even begin to describe how OBSESSED I am with the premise! Support the Emerson Mafia, and preorder FRESH!