10 Reasons Why Fall is the Best Season
The days might be getting shorter, but no need to fret. Here are ten reasons why fall is the absolute best season of the year. Grab your hot apple cider, curl up and enjoy.
1. Sweater weather
We all love being able to throw on a knitted hug and look damn cute while wearing it. Sweaters are always the perfect addition to any outfit on a nice sunny, yet chilly autumn day.
2. Pumpkin spice
I mean, it's pumpkin spice. Yes, it is mostly syrup and other chemical sugars, but it's pumpkin spice. What better flavor to cuddle up with during the fall? Embrace the pumpkin, it makes the season that much sweeter.
3. Foliage
Put on your best autumn outfit and get ready for a great photo shoot. Nothing makes a picture more Instagram worthy than some grade A foliage in the background. Seriously though, you can never look bad when you're standing in front of a beautiful, auburn colored tree.
4. Halloween
Disney Channel Original Halloween movies. Candy. That is all.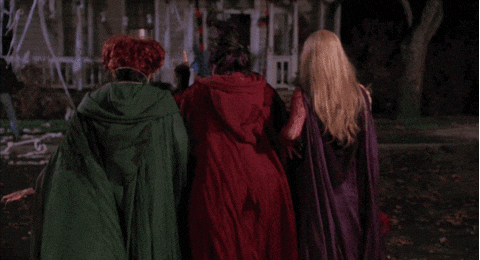 5. Thanksgiving
One of the best days of the year by far. From the parade and the football games, to being so stuffed you think you will never be able to even look at food ever again, Thanksgiving is a wonderful, cozy, pie filled day. Also, it means Black Friday is the next day. So basically Thanksgiving is the happiest day on Earth.
6. Scarves
Infinity, knit... they are all fabulous. The first day of scarf season is the best day of all the seasons, and for good reason too. They are by far the most convenient and cozy fall accessory. Even in leggings and a sweatshirt, a nice big scarf makes any outfit look autumn-tastic.
7. Apple picking
What better way to spend the day than in the lovely fall sun, picking apples and getting some much needed fresh air? Plus, you can scroll through Pinterest for unique recipes to make with your freshly picked apples!
8. Apple cider everything
 Donuts, warm cider, cold cider, cider scented candles. Apple cider is the ultimate drink and only autumn provides the perfect atmosphere to indulge in a glass.
9. Pants
 Summer means shorts and chafing. Fall means pants, stockings and no chub rub for you. The perfect excuse to throw your razor away for the season.
10. Fuzzy Socks
Honestly, wearing fuzzy socks while doing anything automatically makes that activity better. Next time you have to write a paper, throw on some fuzzy socks—it will change your life.