Why I Call Concerts My 'Sport'
People like to tell me I'm strong. It's ironic because physically, I can't lift a can of soda on my own. 
Most people only see me at my absolute best. But at my absolute worst, when my disease is really holding me down, I've found a saving grace in music. 
I have spent countless hours in bed recovering from surgeries or illness, where I can't really move at all. Music has always been the one thing to keep me going. It's my rock. Music fills my body with energy. As I turn the volume in my headphones past the recommended level, it empowers me. I feel every lyric belted out by the artists I love.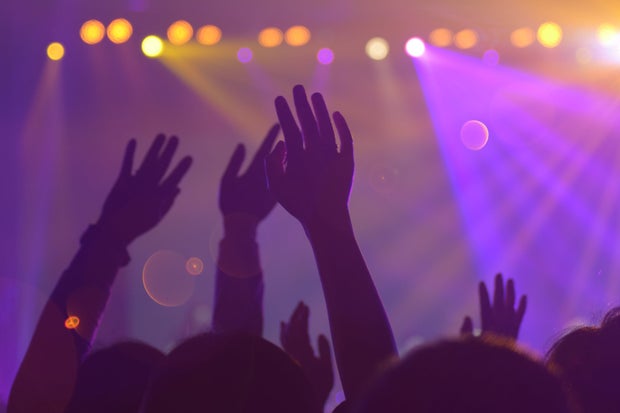 Pexels
When I'm healthy enough to do so, I love spending time immersed in my "sport." This is what I lovingly call attending as many concerts as I can. I love when the music is blasting, the lights are flashing, and my lungs are burning as I scream amongst a crowd of crazy fans. The night's adrenaline rushes through me, and I will carry those waves of excitement with me for weeks afterwards. 
Looking forward to an upcoming concert can get me through a tough week of school, a surgery, or anything else that life throws at me. 
Listening to music, my worries fade and so do the physical barriers I face every day. When I'm just a girl lost in the chords and melodies, my problems don't seem as looming as they were in the silence before I hit play.