Most college students who come to Denver come seeking the escape of the mountains. With Vail and Breckenridge only just over an hour away, many flock to Denver to experience the billowing winds and sharp sting of snow. Yet, I was drawn by the opposite. Yes, I of course have a deep appreciation for the beauty of the mountains, and, while I can't ski, I can understand why people come here solely to do just that. For me, the mountains remind me of home.
When I left for college, I wanted to be anywhere but home. I sought urbanity. I grew up in a small town in the interior of Alaska. My town was isolated and surrounded by mountains. This is not a complaint- I love my town and home, but when I left for college, I wanted something different. I wanted a city where I didn't have to make an eight hour drive to get to the nearest Target.
I chose Denver because of its urbanity and how lively the city is. I remember coming here to tour my school in December of 2019, right before the pandemic began and right before the world plunged into chaos. My dad insisted that we get a hotel right on 16th Street. My grandma and I complained as he made us walk to the 16th Street Mall.
When we got there, my complaints turned into awe. Walking down 16th Street in the chilly evening during the holidays was magical. I was greeted by beautiful lights lining the streets and activities all around. The Kris Kringle fair was happening the night we decided to walk the streets. I was welcomed with new smells and sights I had never experienced before.
Yet, as much as I love the city and being away from home, sometimes I need reminders. Denver has offered that to me in a bigger way than I thought possible. When the winter season hits and we get snow storms, I am able to sled with my friends on campus and walk in my soaking boots to get to classes. I can slide on the icy streets-which is dangerous, by the way- and I can pick up snowflakes in my hands and watch them melt.
In the warmer months, I can escape into the countryside. I can hike through ravines that remind me of the riverbeds just an hour from my house. I can see animals, such as moose, whose great antlers are reminiscent of home. I can even see the mountains from my dorm room. They exist as a comforting reminder of where I am and where I have been.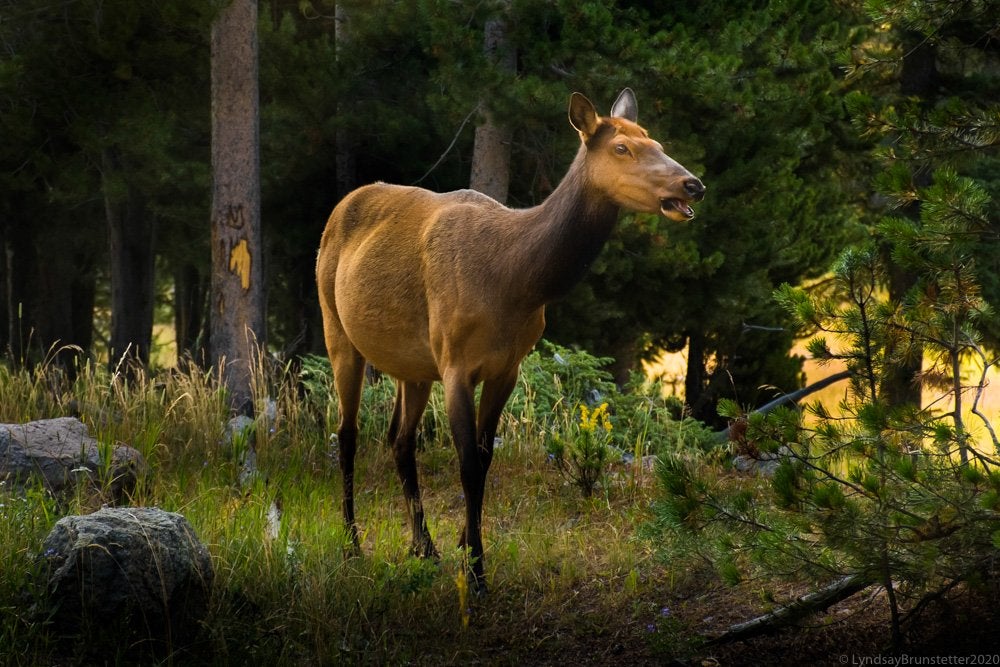 In Denver, I look out my window and see the Rocky Mountains; at home, I look out my window and see the Denali Mountain Range. For me, Denver exists as a reminder of who I am now, and who I will become. It's like seeing the ghosts of who made me who I am. The mountains and wilderness linger in the distance, existing as a comforting force, pushing me to continue.
I chose Denver, because I wanted a fresh start in the urban world, far away from the isolation of rurality. I got that, but what I did not expect was the comfort from the mountains, the snow, and the wild. I wear a forget-me-not tattoo on my ankle, the state flower of Alaska. This tattoo is a subtle reminder of my birthplace. While I may not get a Denver tattoo that pays a similar tribute, I know I made the right decision coming here. The moment i looked out my dorm room window as a freshman and saw the mountains in the distance, I knew I had definitely made the right decision.