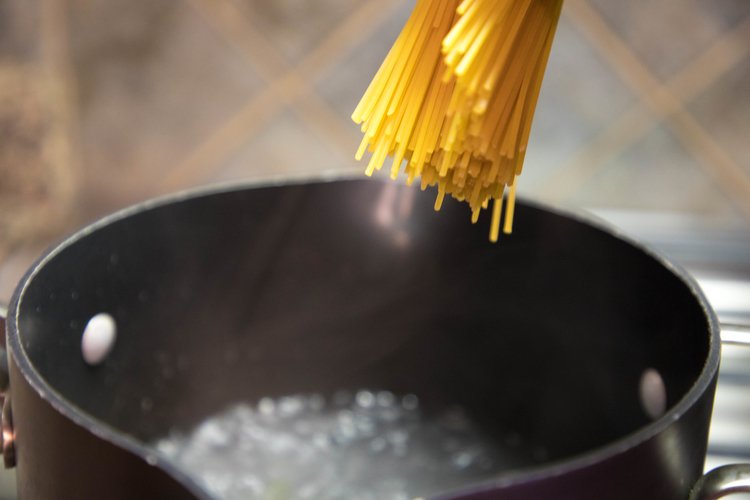 Meal Kit Subscription Review: Hello Fresh vs. Blue Apron
After studying abroad, I moved into an on-campus apartment and could finally make use of the cooking utensils I collected over the years. I finally started to learn how to cook my own 'proper' meals. The only problem? Since I was in the dorms my first two years, I was never able to cook consistently. I started getting lots of recipe ideas from the Internet, but I quickly ran out of ideas. An Instagram influencer I follow was promoting Hello Fresh, so I decided to try it out. Here's my experience.
Hello Fresh is a meal kit subscription service. The expert chefs at Hello Fresh create delicious and healthy recipes that are easy for anyone to make, including beginners. Each week, there is a menu of many different recipes to choose from. Recipes are hand chosen for you and are tailored based on your preferences and ratings. One of the best parts is that you can change any of the pre-chosen recipes if you see something else you like better.

First, you have to decide how many recipes you want to receive each week and how many servings you would like. The more recipes you choose, the more expensive the plan is. Once you choose your recipes and your preferred day of the week for delivery, all of the ingredients you need to cook (minus oil, butter, and salt and pepper) are sent to right to your door between 8 am and 8 pm the day of your choosing. What I like about Hello Fresh is that each recipe has its own bag containing the necessary ingredients – when you're ready to cook, all you have to do is open the bag and everything you need is right there! Hello Fresh provides a paper recipe, but you can also follow along step-by-step in the app, where there are built in timers.

Blue Apron is essentially the same thing as Hello Fresh and has the exact same process, but I noticed that the recipes that Blue Apron offers tend to be a little more complex, requiring slightly longer time to cook on average. Also, Blue Apron doesn't package all of the ingredients into bags for easy access (only small seasonings and condiments are placed in little bags per recipe). 

4.

Hello Fresh vs. Blue Apron

Personally, I don't have an overall preference for one or the other. I think that the Hello Fresh app is much easier to navigate, and the recipes are easier to follow. Pricing for both of the subscriptions is about the same. I get 2 servings and I found I get slightly more food per serving with Blue Apron – however, it differs depending on what the recipe is (pasta recipes tend to have more food than meat recipes, for example). 

I have received incorrect and missing ingredients from Hello Fresh, but customer service was easy to access, and they refunded me for receiving insufficient items. Overall, however, I have enjoyed both of the meal kit subscriptions.

5.

Which one should you get?

Honestly, you can't go wrong with either of the subscriptions. They both have discounts for new subscribers and you can cancel or skip weeks anytime with no penalty, so it's worth a shot to try either one if you're interested in trying a meal kit subscription out!