Eating Vegan at Disney World Epcot
Epcot is one of my favorite parks at Disney. On top of the rides, Epcot is mainly known for its food and drink choices across the world. While I'm personally not vegan, I wanted to compile a list for a full day of vegan foods for anyone who's interested! Everything on the list is available through counter service — dinner is the only one which requires table service to get the food item. Hope you like it!
Breakfast: Jumbo Pretzel at Sommerfest (Germany Pavilion)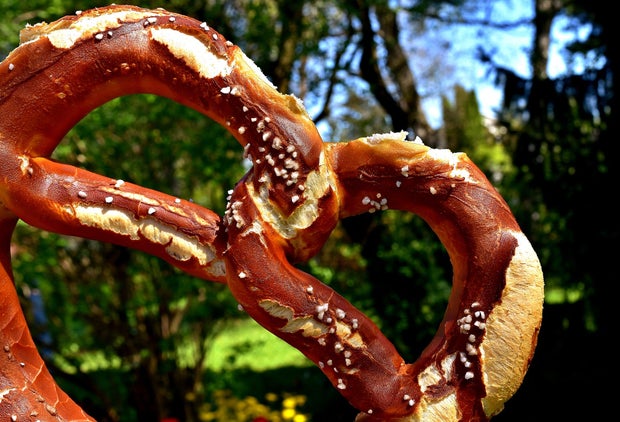 Pixabay Price: $10.00
This is a HUGE pretzel that is fit to share with a friend (or just eat on your own). Even though the Mickey Pretzel is a classic choice at Disney, getting this gigantic pretzel will be sure to satisfy you!
Lunch: Vegetarian Platter at Tangierine Cafe (World Showcase)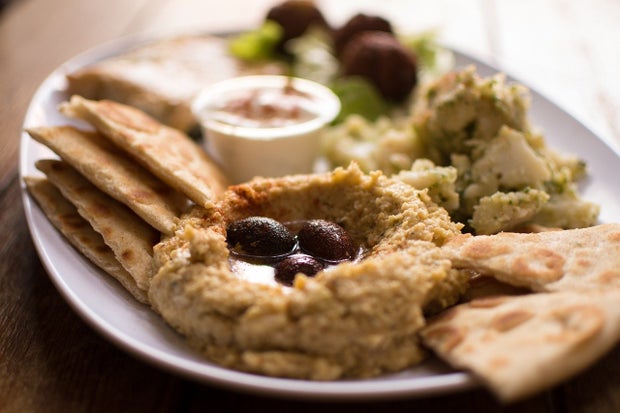 Pixabay
Price: $14.99
I haven't had this at Epcot, but it is a convenient option for you! It comes with hummus, tabouleh, lentils, falafel, olives, and bread! Click here for a full review and actual picture!
Optional snack: Guacamole at Choza de Margarita (Mexico Pavilion)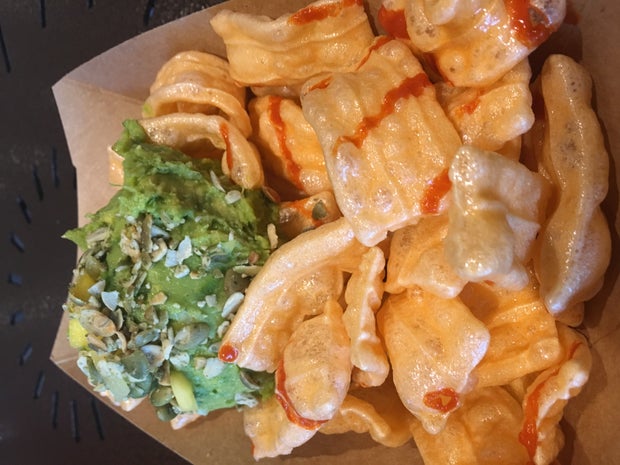 Diane Nguyen Price: $8.95
This filling snack comes with tortilla chips, mango pieces, and pumpkin seeds. It's one of my favorite snacks in general, and this guacamole is super yummy and perfectly seasoned.
Dinner: Vegan Fish and Chips at Rose and Crown Dining Room (UK Pavilion)
Pexels Price: $23.00
This is such a great vegan option at Epcot! You get three Gardein fish filets (which is expensive but this is still an option) and vegan tartar sauce that's super citrusy (I like lemon). ALSO! Because you're getting vegan fish, the dish comes included with a full side of mushy peas. Click here for a full review of the restaurant and great images!
Dessert: Vegan Oreo Chocolate Mousse at Sunshine Seasons (Land Pavilion)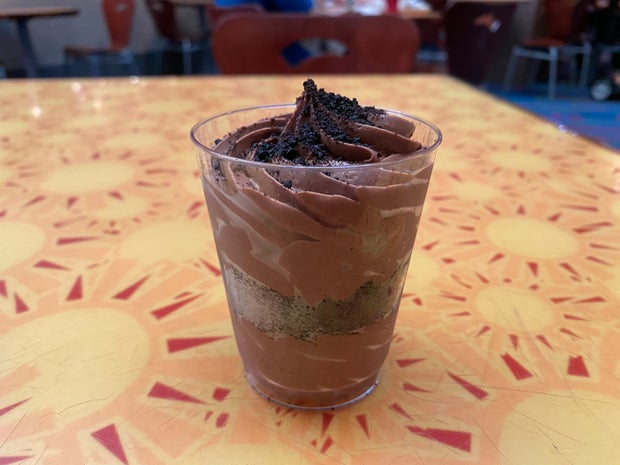 Diane Nguyen Price: $5.29
This dessert is super delicious and rich. It's thick and filling and a perfect way to end your Epcot food day!
I hope you enjoyed this list and if you want to find more options, come to this site for a full list!