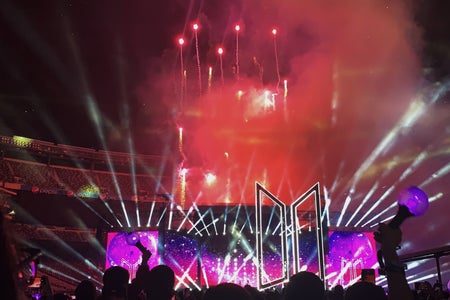 BTS's "Map of the Soul: 7" Album Review
The global pop sensation BTS is finally back! After nearly ten months since their last album, the South Korean boy group released their highly anticipated album Map of the Soul: 7 on February 21. Since the first five tracks that appear on the tracklist were selected from the previous album, I will be reviewing the 15 new tracks that appear. Let's get into it!
The first brand new track is Interlude : Shadow, a solo track by rapper Suga. In this emotionally charged and powerful track, Suga raps about the reality of fame, expressing his emotions surrounding the ever-growing shadow that engulfs him as the metaphoric light (which represents his fame) grows. Black Swan is an Emo Hip Hop track that combines trap beats, guitar, and fluid vocals/raps to create a catchy and moving melody. The lyrics themselves are more raw and emotional as the members express their fear of losing their love of music, but then realize that they have to overpower this internal fear by creating more of what they're passionate about. 
Jimin, one of the vocalists, takes the spotlight with his solo track Filter. This song has a seductive Latin pop feel and is about Jimin's colorful palette of filters. He sings about changing himself to fit different types, which could be referencing his infamous duality that, as the fans know, enables him to switch between being sexy and cute in an instant. Main vocalist Jungkook sings My Time, a sultry R&B track that discusses his struggles of growing up in the public eye from such a young age. With his clear and smooth vocals, Jungkook expresses how he feels as if he grew up too fast and longs to find his own time, but comes to the conclusion that he will conquer these feelings and live the life that he wants to.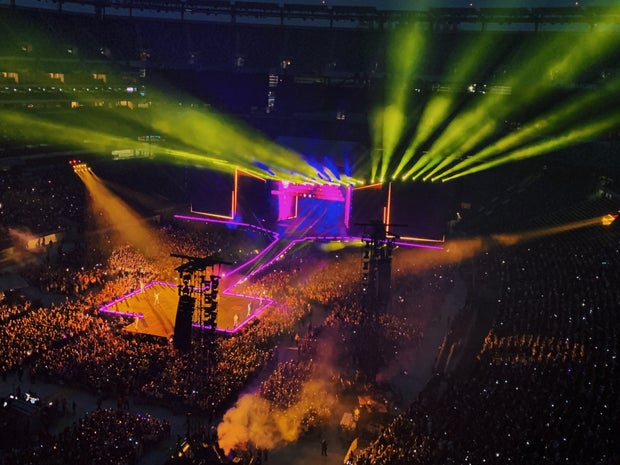 Jana Alrayes
Louder than Bombs, co-written by Troye Sivan, has a hypnotic, dreamy feel and is sung by all seven members. It references the pain that BTS and their ARMY — which is how they call their fandom — have gone through over the years, ending with a promise to make it all better. Next is ON, which references their title track in 2013 called N.O. With powerful instrumentals that sound like a marching band, strong vocals, intense rap verses, a trap beat switch-up and a beautiful bridge, ON definitely stands out from the rest. It is a homage to their musical career and reminds me of a battle cry as the repeated lyric "Bring the pain on" suggests. UGH! is a rapline song, and it absolutely slaps. The three rappers express their frustrations towards anonymous haters who cowardly hide behind their screens over a fast-paced trap beat accompanied by many gunshots. 
00:00 (Zero O'Clock) is sung sweetly by the four vocalists of the group. This upbeat track is all about comforting yourself, telling yourself that all the pent up emotions are alright, and to look forward to a better and happier tomorrow. In Inner Child, sung by V, he talks to his younger self about how he will change to become a better person. V sings with his sweet, honey-like voice about embracing the hardships of the past and acknowledging how they shaped him to become the V he is today. Friends is a unit song by Jimin and V that reminisces on their beautiful friendship over the years, even singing that they are each other's soulmates. The track itself is lighthearted and lovely, and a choir ensemble can be heard in the background behind Jimin and V's pleasant harmonies. Moon by Jin is a euphonious track that is dedicated to their ARMY. Jin compares himself to the moon and the ARMY to the earth because of their everlasting proximity. With his distinguished silvery voice, he promises to be the moonlight that shines on the Earth, meaning he will always be there for the fans as a source of light and happiness.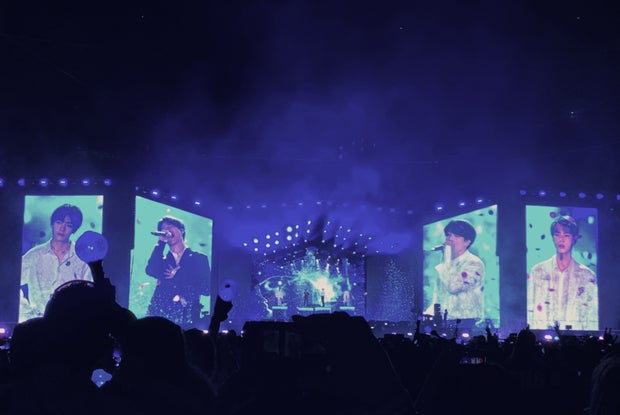 Jana Alrayes
Respect is a classic hip hop track by rap line members Suga and RM where they speculate about the true meaning of respect. We are Bulletproof : the Eternal is an emotional EDM track where all seven members sing about the obstacles they have overcome, and how BTS and ARMY are an inseparable force, much like being bulletproof against the world. Outro : Ego is rapper J-hope's solo track and closes up the album with a bright mood paired with celebratory trumpets and a message about forgiving yourself of past mistakes and trusting yourself as you move along your own way. The last additional track that appears is ON ft. Sia, where the acclaimed Sia's unique background vocals can be heard in the chorus. 
Map of the Soul : 7 is in retrospect a collection of passion projects where BTS pours their raw emotions and individuality into each track, which is what makes the album so colorful, diverse, and enjoyable. Listen to it here!