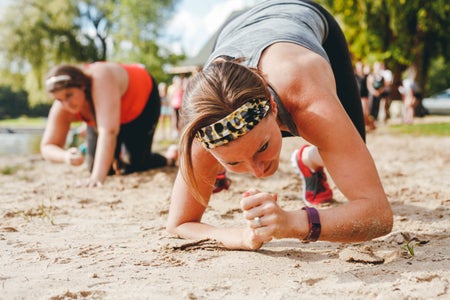 Biggest Returns of the 2020 WWE Royal Rumble
The Royal Rumble is one of the most anticipated and renowned events in sports-entertainment history. What makes this event stand out from WWE's others is that the main event of the Royal Rumble is an elimination-style match with 30 participants. The way participants get eliminated is by getting thrown over the top rope and having both of their feet touch the floor. The winner of the match earns a title match at Wrestlemania with a competitor of their choosing. The Rumble essentially marks the beginning of the road to Wrestlemania. Which is definitively WWE's biggest event of the year. Each year's  Rumble is always full of surprises. Wrestlers from the past decades, or who have since "retired" are likely to make appearances. 
This year there were some great returns in both the women's and men's royal rumble. The women went before the men. Among the entrants were current superstars like Charlotte Flair, Alexa Bliss, Liv Morgan as well as superstars from NXT including Bianca Belair and Xia Li.  Some surprise entrants in the match were Molly Holly, Kelly Kelly, and Beth Phoenix who are veteran wrestlers. Two other superstars who had been missing from the ring for a while Tamina and Naomi returned. Naomi, who was out for six months due to personal and health reasons, was welcomed with a thunderous reaction from the fans. She lasted 22 minutes and a second in the match according to WWE.com. She also had an awesome save that prevented her from being eliminated which included walking on a ramp, jumping on the announcer tables and more. She was one of the final competitors in the match.
 The men's royal rumble had two superstars who have not been seen in a WWE ring since the last decade make an appearance. The first surprise entrant was MVP. His time in the rumble was cut surprisingly short as he only lasted 24 seconds after being eliminated by Brock Lesnar according to WWE.com. Though his time in the rumble was short, he made an appearance the next night on 
Monday Night Raw in a match with Rey Mysterio. Which he later stated on his Instagram was his final WWE match. MVP has the second-longest United States championship reign in the WWE.  
 The second surprise entrant was Edge, also known as the Rated-R superstar. Edge lasted in the match for 23 minutes and 43 seconds and eliminated two competitors according to WWE.com. His return was shocking to fans because he was forced to retire in 2011 after being diagnosed with cervical spinal stenosis. Edge addressed his injury the following night on Monday Night Raw, explaining how he worked hard following his retirement and got into great shape to be able to  "end his career on his terms". He also received medical clearance. Since his return at the Rumble, Edge has signed a 3 year deal with WWE earning 3 million per each year.  
    I must say this year's Royal Rumble had some great returns. I'm looking forward to seeing what's next for Naomi and Edge.