With three years in between album releases and over two years since the global pandemic brought his last concert tour to a premature halt, fans were beyond thrilled when Post Malone announced the 33-city "Twelve Carat Tour." Including hits like "I Like You (A Happier Song)" and "White Iverson," the 22-song tour setlist is comprised of tracks originating from all four of his studio albums. Complete with fog machines, fireworks, flames, and flashing lights, the "Twelve Carat Tour" definitely does not disappoint.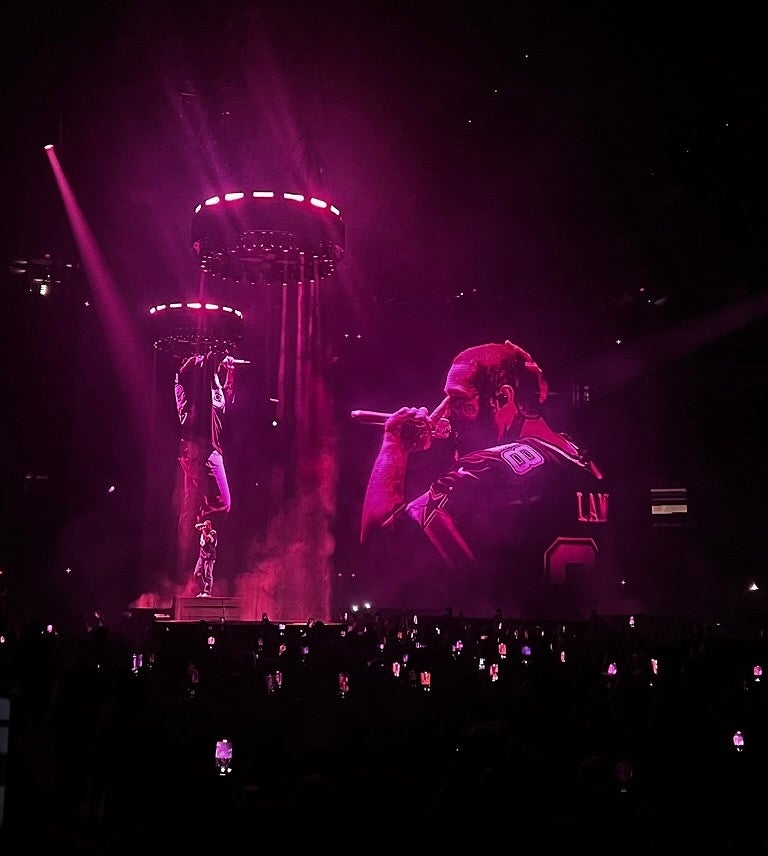 Post Malone enthusiastically performs "I Like You (A Happier Song)," a popular track from his latest album, Twelve Carat Toothache.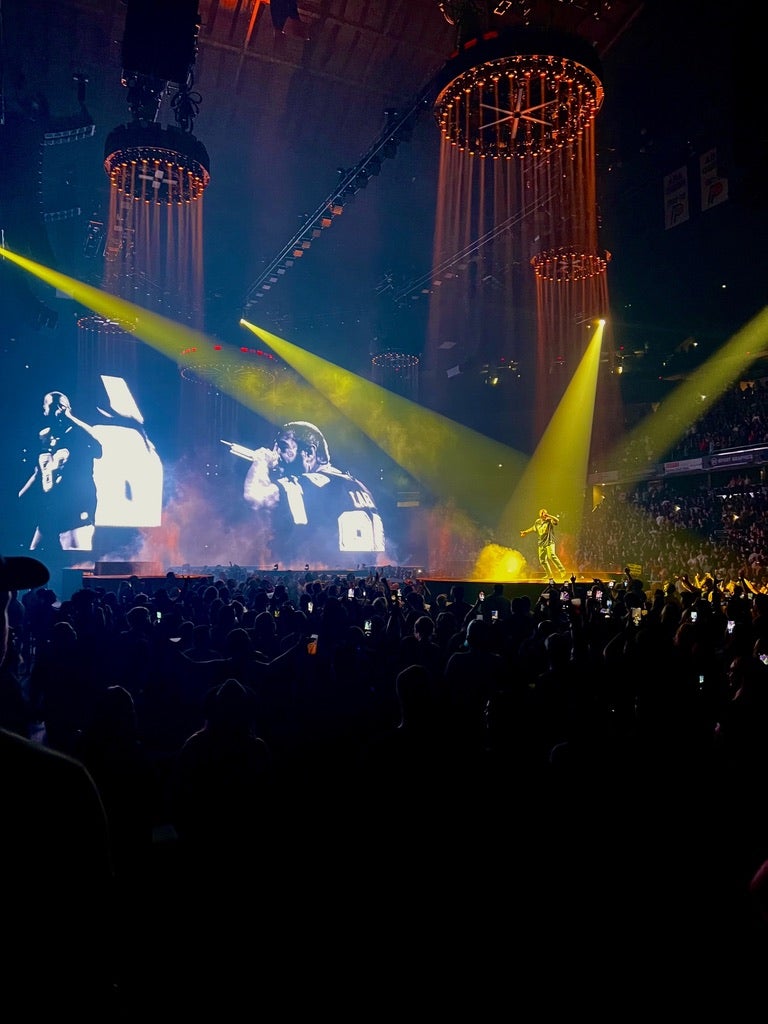 With the crowd singing along to every word, Post belts out well-known hit, "Better Now," from his second studio album, Beerbongs and Bentleys.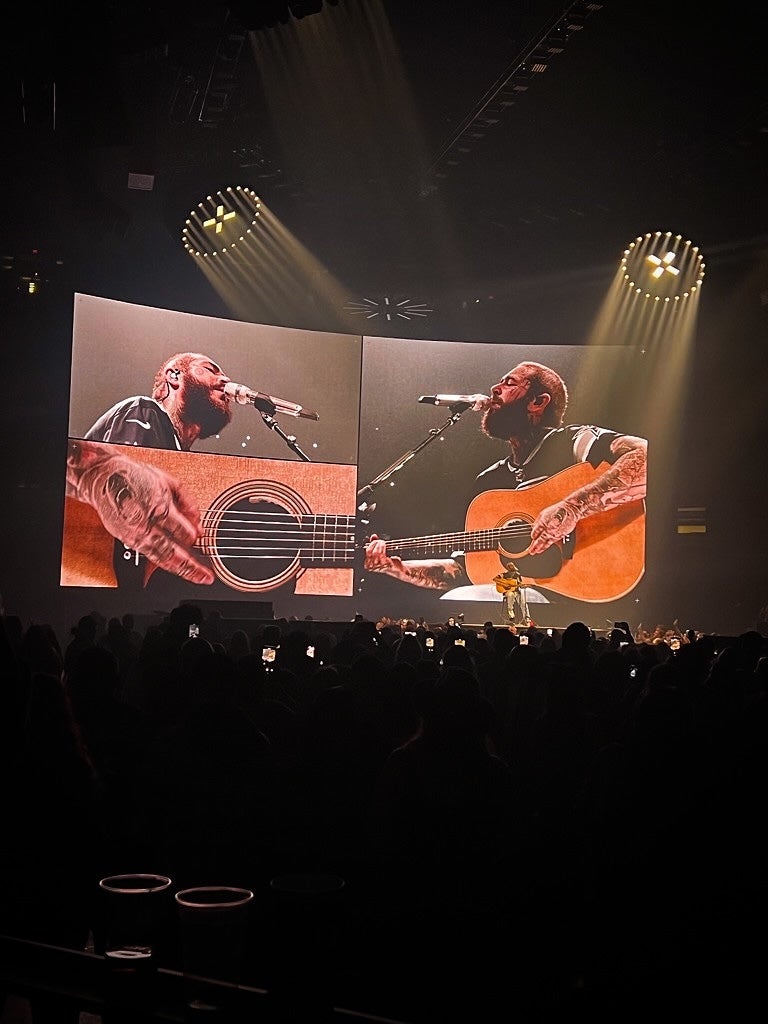 Picking up an acoustic guitar, Post graces the audience with acoustic renditions of "Go Flex" and "Circles."
The performance of "Take What You Want," the ninth track on Post's last album, Hollywood's Bleeding, encompassed explosions of flames and fireworks.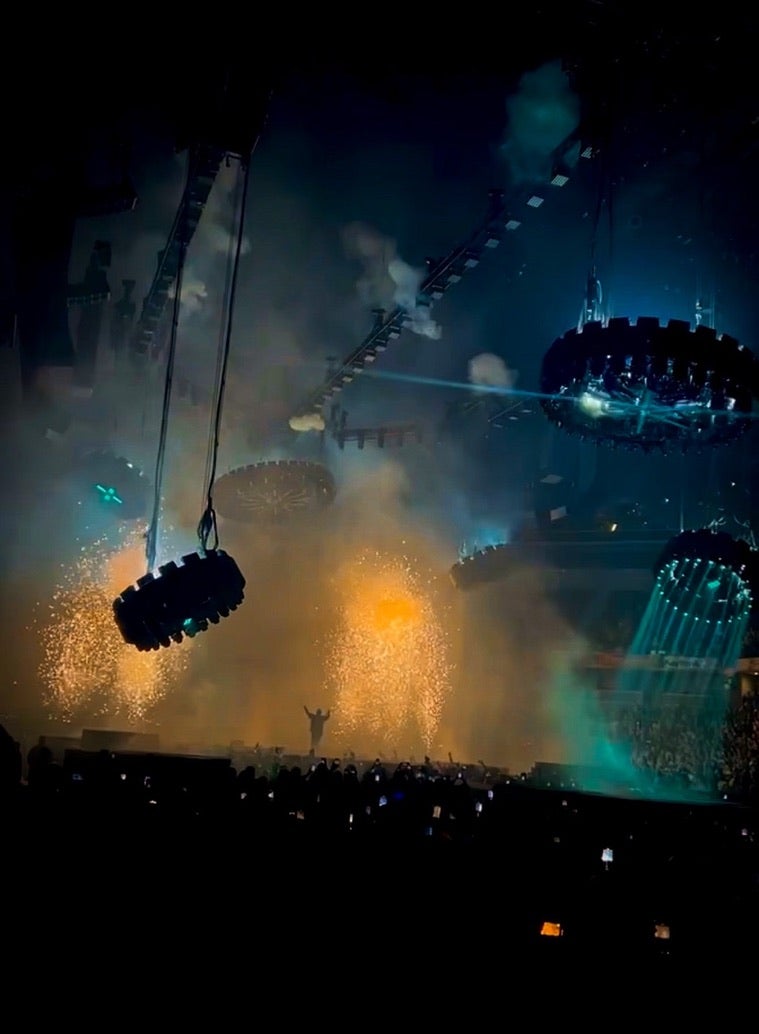 Sparks fly and the crowd roars at the end of "Take What You Want."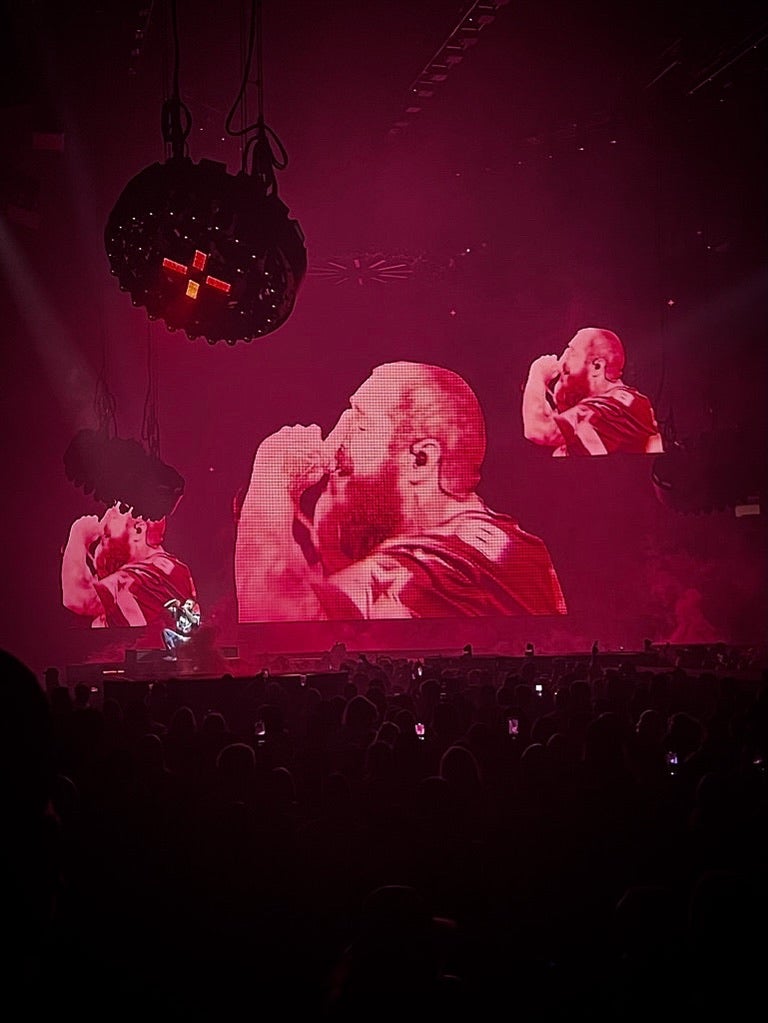 Down on his knee with a pained look on his face, Post famously conveys raw emotion while singing "When I'm Alone."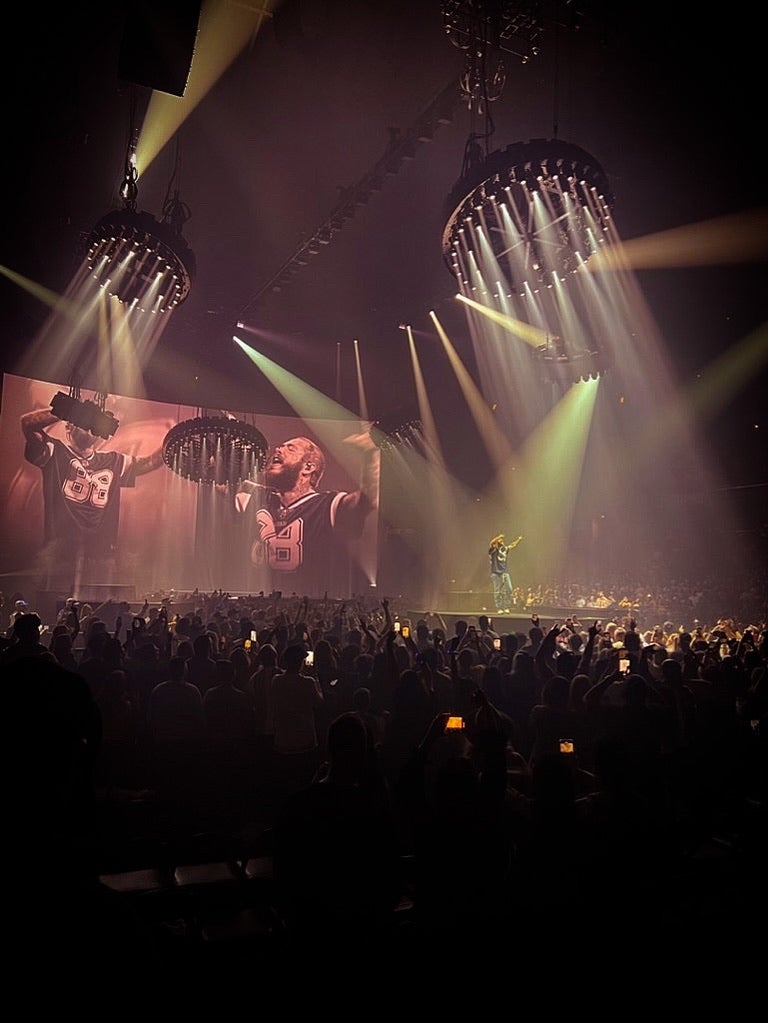 Post celebrates with the crowd during fan favorite "Congratulations," found on his first studio album, Stoney.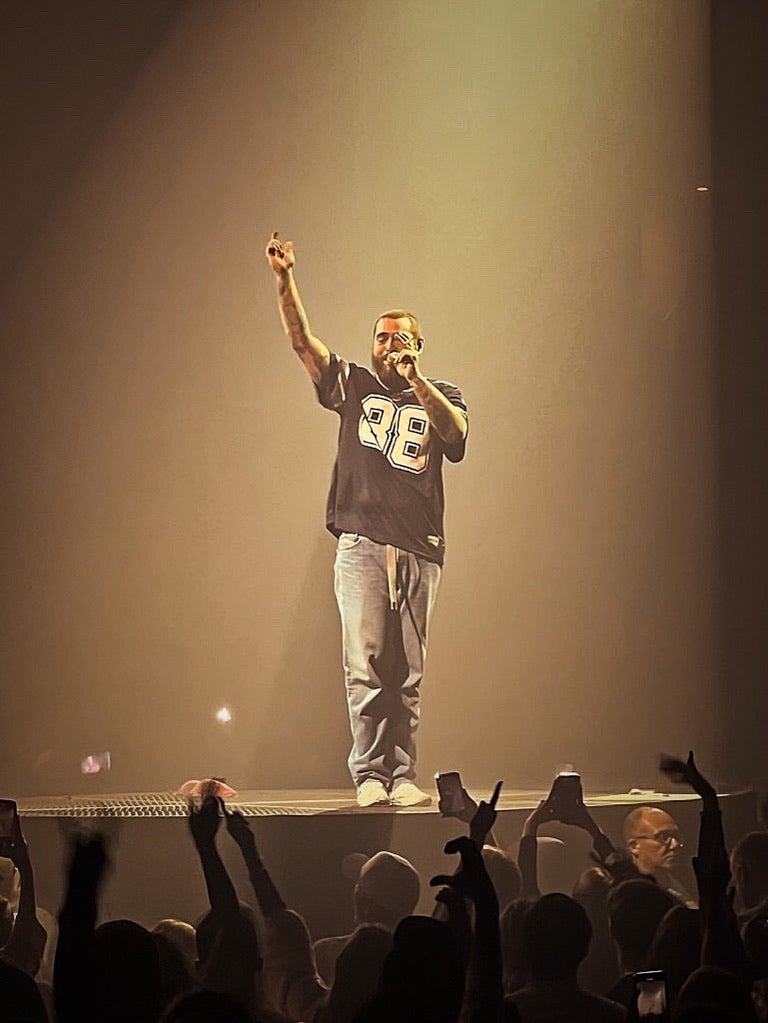 Closing the show with his 2015 debut single, "White Iverson," Post glances down at the sea of screaming fans.