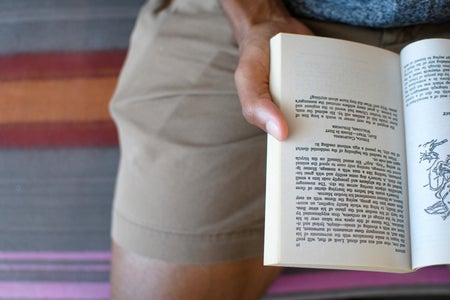 Book Recs for a Rainy Day
I've recently found that finding good books is a little harder now. I either don't have the time, or the emotional energy to become invested in new characters and a new plot and before I do that, I have to find a new book. Even with online resources (like ZLibrary, where you can download PDFs of so many books for free), it's a difficult process. So, here are some of my recs—  some old, some new—  for you to check out!
1.

Radio Silence by Alice Oseman

I downloaded this over winter break and read the entire thing sitting in an uncomfortable airport chair. It didn't matter. It's an instantly charming story about teenagers with school problems, family issues and important secrets. The book doesn't shy away from important topics, the queer representation isn't forced, and it follows a storyline about growing into your own identity, making and maintaining friendships and being proud of your accomplishments. I would honestly recommend it to everyone. (Side note, being in an airport for 8 hours is terrible, but this book made it better). If you like Alice Oseman, another one of her books is Solitaire. I haven't actually read it yet, but it's on my list!

2.

Perks of Being a Wallflower by Stephen Chbosky

Okay, chances are you've either heard of it, read it or seen the movie. But if you haven't, its absolutely something you should check out! Unlike many movie adaptations of books, I think this movie did the book justice – there's a huge emphasis on music that just can't come through in a book, and it really elevates the emotion and the characters. Trigger warning: The main character struggles with depression and suicidal thoughts, and there are mentions of sexual abuse; so watch with caution. It also has queer representation and is another great high school story that's been around for a while. The movie has perfect casting (Logan Lerman, Emma Watson, Ezra Miller, Paul Rudd, etc.), and it's up there on my list of all-time favorites.

3.

Six of Crows by Leigh Bardugo

I haven't actually read this one, but it was strongly recommended to me by one of my friends who has great taste in books (and most other things). Her initial description was "heist, found family, my tears", but said that she enjoyed the changes in narrators and that every character was well written. The first couple of chapters are a little tough to get into, but once you're past them, the story is captivating. If you like it, there's a sequel, Crooked Kingdom, and the author has several other books with similar writing styles and characterizations. 

4.

Let's Talk About Love by Claire Kann

This is a great book about your average disaster college girl, filled with friends, romance and more queer representation! If you liked Fangirl by Rainbow Rowell, you'll definitely like this. The relationships are cute and heartfelt, and they feel genuine. The story feels enticingly real, making it a perfect book to cozy up with on a slow afternoon.

5.

An Abundance of Katherines by John Green

Listen, I'm a fan of math. I know John Green books can be over-cliched, and this book is no different, but a character trying to figure out a formula that maps out the course of a relationship (and an appendix explaining the equations)? Sign me up. 

6.

The Secret Life of Bees by Sue Monk Kidd

We can file this one under "high school summer reading assignments that I got too attached to", along with Catcher in the Rye and The Glass Castle. It's sad. I'm not going to lie and say it's not. But it's also a little bit historical, a little bit religious and a little bit cute. I last read it when I was cleaning my room and found it under my bed, and then stayed up all night flipping through the pages like it was my first read. 
Even though this rec list is heavily tailored to my interests (as all book recommendations are), I hope you'll have an easier time finding new books to get lost in. If you can't buy a book online, definitely check out ZLibrary for all of your reading needs—  every book on this list is available for download there!