While in quarantine, many of us have had to get creative about keeping ourselves entertained. For me, that meant reading. I've always loved reading, but now I actually have time to do it. I'm personally into thrillers/mysteries. I find that they draw me in just like a Netflix show would, but without the guilt of binging 10 hours of TV. With libraries closed, I've been relying on Amazon and close friends for books. However, libraries are on track to open soon. Most of these recommendations are available as audiobooks as well (which your local library has for free!). Below are the books I've read in quarantine, along with a little review. Enjoy!
1. When We Believed In Mermaids by Barbara O'Neal
When We Believed In Mermaids, tells the story of two sisters who are forced to look back on their past and face the secrets, lies, and loss of innocence of their childhoods. This book was a change of pace for me as I usually lean towards thrillers. As someone who is extremely close with their sister, this book hit close to home. Josie Bianci was killed years ago on a train during a terrorist attack- at least that's what her sister, Kit, has always believed. Yet all it takes is a few seconds to upend Kit's world. Live coverage of a club fire in Auckland captures the image of a woman stumbling through the smoke and debris. Her resemblance to Josie is unmistakable. Those few seconds sends Kit on a journey to find her sister and figure out why she's been living a lie for so long. The journey makes both sisters relive memories of the past: of days spent on the beach with Josie. Of a lost teenage boy who'd become part of their family. And of a trauma that has haunted Kit and Josie their entire lives. It's a beautiful story that makes you think about family and the ugly truth that often comes with it and makes you wonder what it would be like if you could start from scratch. 
2. Where The Crawdads Sing by Delia Owens
This book was another different choice for me, but I ended up loving it. As one of Reese's Book Club picks, I decided to go with it. "For years, rumors of the "Marsh Girl" have haunted Barkley Cove, a quiet town on the North Carolina coast. So in late 1969, when handsome Chase Andrews is found dead, the locals immediately suspect Kya Clark, the so-called Marsh Girl. But Kya is not what they say. Sensitive and intelligent, she has survived for years alone in the marsh that she calls home, finding friends in the gulls and lessons in the sand. Then the time comes when she yearns to be touched and loved. When two young men from town become intrigued by her wild beauty, Kya opens herself to a new life--until the unthinkable happens." It's a coming of age story, a love story, and a murder mystery all wrapped into one. The setting of North Carolina makes you wish you were on a beach falling in love. I truly loved this book. 
3. Final Girls by Riley Sager
I absolutely loved this book. I flew through it, but once I got towards the end, I couldn't put it down until I was finished. The concept is extremely interesting. It's about a girl named Quincy Carpenter who became a Final Girl in college after all five of her friends were murdered- leaving her alone. She doesn't remember anything from that night and is intent on living a "normal life". There are only two other women who are a part of this club. Sam, who went up against the Sack Man during her shift at the Nighlight Inn, and Lisa who lost nine sorority sisters to a college dropout's knife. When Lisa is found dead in her bathtub with her wrists slit, Sam appears on Quincy's doorstep, looking to find out the truth. Quincy's friendship with Sam turns into a wild ride of uncovering truths and ultimately leads to Quincy finding out what really happened that night at Pine Cottage. If you need a book to pull you in and give you the same excitement of a thriller movie, this book is for you. 
4. The Woman In Cabin 10 by Ruth Ware
If you haven't read a lot of thrillers, you'll like this one. However, as someone who only reads thrillers, this one fell flat for me. It was an easy read, yet took me almost 2 weeks to finish because I just couldn't get into it. That being said, I truly think you'll enjoy this book if you're just looking for a poolside page turner. This book is about Lo Blacklock, a journalist who writes for a travel magazine, who has just been given the assignment of a lifetime: a week on a luxury cruise with only a handful of cabins. When The Aurora begins her voyage in the picturesque North Sea, Lo's stay is nothing but pleasant. But as the week wears on, frigid winds whip the deck, gray skies fall, and Lo witnesses what she can only describe as a dark and terrifying nightmare: a woman being thrown overboard. The problem? All passengers remain accounted for—and so, the ship sails on as if nothing has happened, despite Lo's desperate attempts to convey that something has gone terribly wrong. 
5. My Husband's Wife by Jane Corry
While reading this book, I couldn't totally get into it. The story is very odd, with a lot of boring details that I could've lived without. This book tells the story of a young lawyer named Lily who marries Ed. She's determined to make a fresh start and leave the secrets of the past behind with her new husband. However, when she takes on her first murder case, she's strangely drawn to Joe, who allegedly killed his wife. Joe becomes a big part of her life, but so does her next door neighbor Carla. Carla may be only nine, but she has already learned that secrets are powerful things. When Lily finds Carla on her doorstep twelve years later, a chain of events is set in motion that can end only one way. Honestly, there's a lot more that happens in this book, but I won't even bother trying to fit it all. If I'm being honest, I wouldn't totally recommend this book. 
6. Then She Was Gone by Lisa Jewell 
I HIGHLY recommend this book. The story is so creepy yet has a happy ending at the same time. This is another book that I just couldn't put down until I got to the end of it. It's perfectly written and just when you think you know what happens, you find out that you don't. Ellie mack was just fifteen when she disappeared, never to be found again. Now, her mother Laurel Mack is trying to put her life back together. It's been ten years since her daughter disappeared, seven years since her marriage ended, and only months since the last clue in Ellie's case was unearthed. Laurel then meets a charming man in a cafe, and their relationship quickly develops. Before she knows it, she's meeting Floyd's daughters—and his youngest, Poppy, takes Laurel's breath away. Poppy looks just like Ellie. And now, the unanswered questions she's tried so hard to put to rest begin to haunt Laurel. Where did Ellie go? Did she really run away from home, as the police have long suspected, or was there a more sinister reason for her disappearance? Who is Floyd, really? And why does his daughter remind Laurel so much of her own missing girl? 
7. The Mother-In-Law by Sally Hempworth​
I personally thought that this book was pretty underwhelming. At this point in my life, I've read so many books about mother-in-laws that it takes a lot to wow me. It was pretty slow throughout, with an anticlimactic ending, in my opinion. The writing was pretty basic as well. That being said, if you haven't read a lot of mother-in-law books, I still think you'll enjoy this one. It has 4.4 stars on Amazon and rave reviews. It tells the story of Lucy, who knew right away that she wasn't the wife her mother-in-law Diana had envisioned for her perfect son. Polite, friendly, and always generous, Diana kept Lucy at arm's length despite her desperate attempts to win her over. And as a pillar in the community, an advocate for female refugees, and a woman happily married for decades, no one had a bad word to say about Diana…except Lucy. Now, Diana is dead, a suicide note found near her body claiming that she longer wanted to live because of the cancer wreaking havoc inside her body. But the autopsy finds no cancer. However, it does find traces of poison, and evidence of suffocation. So who could possibly want Diana dead? And is it bad that Lucy isn't exactly sad that she's gone?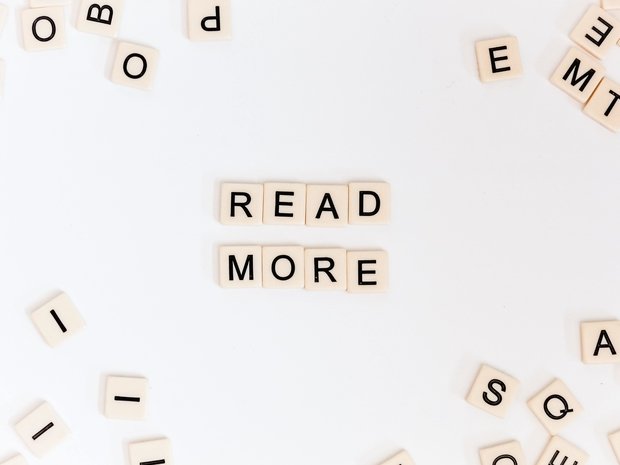 Unsplash
What's On My "To Read" List:
"More than twenty years ago, Claire and Lydia's teenaged sister Julia vanished without a trace. The two women have not spoken since, and now their lives could not be more different. Claire is the glamorous trophy wife of an Atlanta millionaire. Lydia, a single mother, dates an ex-con and struggles to make ends meet. But neither has recovered from the horror and heartbreak of their shared loss—a devastating wound that's cruelly ripped open when Claire's husband is killed. 
The disappearance of a teenage girl and the murder of a middle-aged man, almost a quarter-century apart: what could connect them? Forming a wary truce, the surviving sisters look to the past to find the truth, unearthing the secrets that destroyed their family all those years ago . . . and uncovering the possibility of redemption, and revenge, where they least expect it."
"Lydia Quixano Pérez lives in the Mexican city of Acapulco. She runs a bookstore. She has a son, Luca, the love of her life, and a wonderful husband who is a journalist. And while there are cracks beginning to show in Acapulco because of the drug cartels, her life is, by and large, fairly comfortable.
Even though she knows they'll never sell, Lydia stocks some of her all-time favorite books in her store. And then one day a man enters the shop to browse and comes up to the register with a few books he would like to buy—two of them her favorites. Javier is erudite. He is charming. And, unbeknownst to Lydia, he is the jefe of the newest drug cartel that has gruesomely taken over the city. When Lydia's husband's tell-all profile of Javier is published, none of their lives will ever be the same.
Forced to flee, Lydia and eight-year-old Luca soon find themselves miles and worlds away from their comfortable middle-class existence. Instantly transformed into migrants, Lydia and Luca ride la bestia—trains that make their way north toward the United States, which is the only place Javier's reach doesn't extend. As they join the countless people trying to reach el norte, Lydia soon sees that everyone is running from something. But what exactly are they running to?"
You Are Not Alone by Greer Hendricks and Sarah Pekkanen​
"Shay Miller wants to find love, but it eludes her. She wants to be fulfilled, but her job is a dead end. She wants to belong, but her life is increasingly lonely.
Until Shay meets the Moore sisters. Cassandra and Jane live a life of glamorous perfection, and always get what they desire. When they invite Shay into their circle, everything seems to get better.
Shay would die for them to like her.
She may have to."