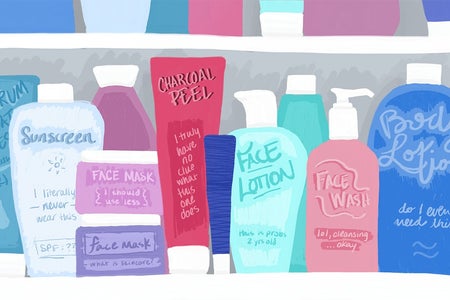 4 Affordable Skincare Products that Helped Brighten My Skin and Remove Acne Scars
As a teenager in high school, I was blessed with clear perfect skin. My skincare routine was simply washing my face with an Irish Spring bar soap. Sadly, as I entered college and my twenties, my skin started to become dry and more acne-prone.
This may have been due to increased stress, my changed eating and sleeping habits, or because of how I mistreated my skin when I was younger. In any case, I realized the importance of having a proper skincare routine. After years of trying and spending way too much money on various skin products, I eventually found a few that I consider my holy grail. 
Depending on your skin type, I highly recommend these four brightening and acne-fighting products. They are affordable and have done miracles for my skin and I hope they work the same for you!
1. Biore Sunscreen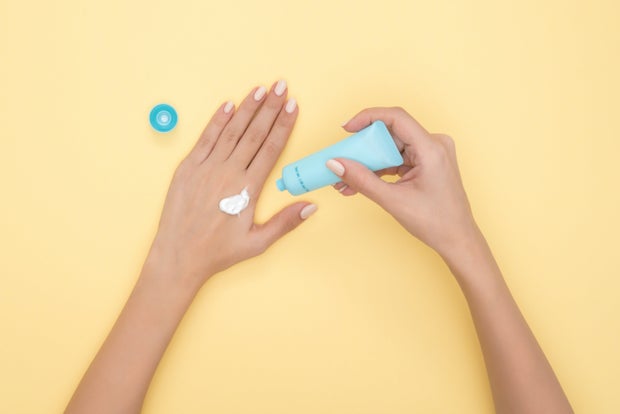 Photo by Moose Photos from Pexels
I have olive tone skin and most sunscreens give my face an unwanted white cast. They also tend to make my skin feel sticky and look greasy. As a result, I absolutely hated wearing sunscreen!
Thankfully, I discovered Biore Sunscreen through a recommendation video by beauty legend Michelle Phan. Biore is a great chemical sunscreen, the texture feels watery and gel-like and completely sinks into my skin due to the fatty alcohol in the product.
Though alcohol is usually a big no-no for people with dry skin, fatty alcohol is safe to use as it is non-drying. I now use Biore's sunscreen daily and have been doing so for months. I highly recommend it to anyone who also hates the sticky feeling of regular sunscreen. You can get it on Amazon for only $13! 
2. Cosrx Moisture Up Pads
My friends have heard me talk so much about the Korean skincare brand Cosrx — it is both affordable and great for sensitive skin! The Moisture Up Pads are one of my favorite products as they are filled with Propolis and BHA to help give you amazingly moisturized skin.
Propolis is a compound produced by bees and is great for fighting acne since it has antibacterial and anti-inflammatory properties. BHA (beta hydroxy acid) helps your skin by going deep into your pores and stopping the production of excess sebum. I recommend using these pads right before you put your makeup on. It is currently on sale on Amazon for $14.
3. Vitamin E Oil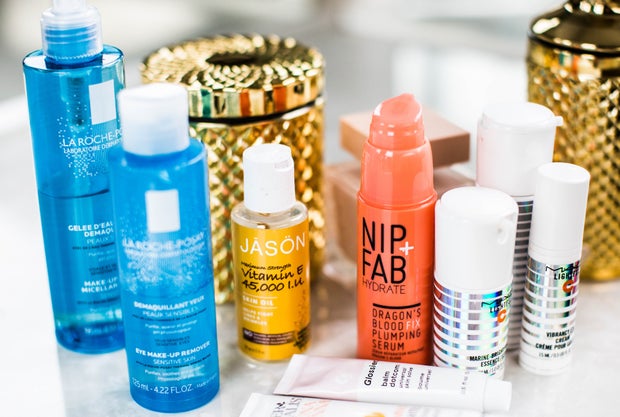 Charisse Kenion | Unsplash I use Vitamin E Oil mostly for spot treating active acne breakouts on my face. Whenever I see a new pimple, I apply a small amount of Vitamin E oil to it. It's supposed to help with acne scarring and inflammation.
I find that when I use vitamin E, my acne goes away faster and leaves no scars afterward. This is a great affordable alternative to using pimple patches and spot treatment creams. For the best results, I recommend using Vitamin E oil in combination with Vitamin C. You can get vitamin E oil on Amazon for $5.
4. Skin and Lab Vitamin C Brightening Serum
Vitamin C is a new addition to my nighttime skincare routine. Skin and Lab's Vitamin C Brightening Serum is one of the best hydrating serums I have ever used. It sinks into the skin immediately and helps fade acne scars.
After using it for a while, I noticed that the dark scars on my face from previously popped pimples started to fade. I also noticed that my skin complexion started to become brighter and more even. It is currently on sale for $19 on Amazon. 
I hope you try these products out for yourself and get great results! :)