Your Autumn Guide to Crystal Healing
Hey babes! We're getting ready to end the dog days of summer and transition to cozy sweaters, hot lattes, and warm color changing leaves. This autumn we're investing positive energy into healing mentally, physically, and spiritually. If you're not already familiar with alternative medicine, consider crystal healing as a way to improve and promote overall health to insure a prosperous and uplifting season. Healing crystals contain properties that give them the ability to hold energy dependent on characteristics. Extracting energy from a crystal can vary based on your desire of use. Common forms of energy extraction include tossing them into your bath, rubbing them on your body, wearing them as jewelry, and utilizing them in meditation. To help you figure out which healing crystal will provide the metaphysical impacts that will benefit you the most, I've constructed the ultimate, SIMPLIFIED, guide to understanding the most commonly used healing crystals…
For love and harmony, ROSE QUARTZ transfers assistance in comfort and trust. Rose Quartz benefits include relationship clarity, self-love, and euphoria-like sensations. Physical properties: light pink, semi-translucent. AMETHYST is associated with protection and healing. Most effective for sobriety, ridding of negative thoughts, or cleansing your dorm/apartment. Physical properties: violet color and glassy texture. 
If you need a confidence boost before a presentation or a writer's block breakthrough, JASPER is perfect for motivation and positivity. Physical properties: can be brown, yellow, or red, often opaque with subtle patterns. Transitioning from summer to fall may emphasize your desire to work on your strength and clarity, where OBSIDIAN is utilized to shield against toxicity and guidance through whatever is preventing your growth. Physical properties: varies from dark green to black, vitreous, translucent.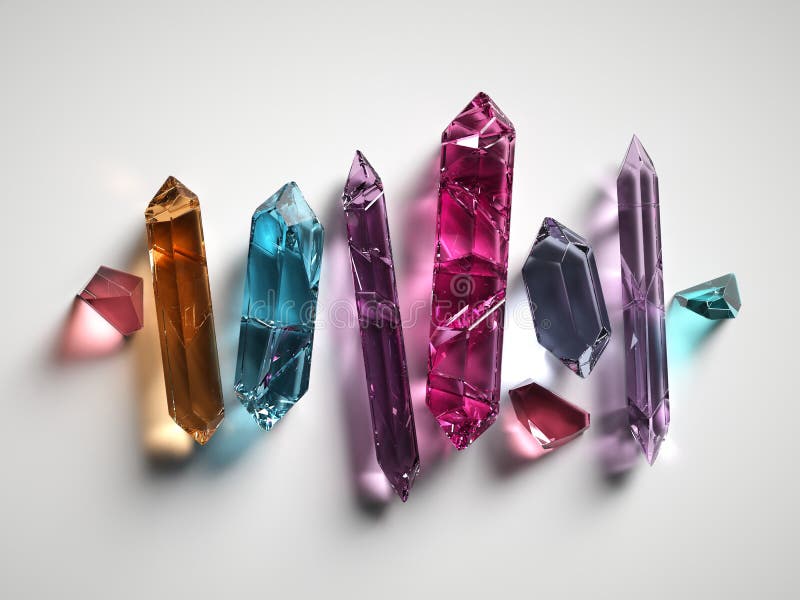 With an upcoming interview, TURQUOISE, contains good luck and balance, to give you the energy to stand out and shine bright. Physical properties: often blue or greenish-blue, opaque, sometimes with "veins" of copper. CITRINE, containing properties of optimism and creativity, gives you a boost of happiness to counteract those end of summer blues that you might have been having by allowing you to appreciate the world in its current state around you. Physical properties: mineral quartz in yellow or brown color. Starting new projects this fall may mean being pushed out of your comfort zone; thankfully, TIGER'S EYE fights self-doubt by promoting power and enlightenment. Physical properties: golden to red color and silky-smooth texture. The end of one season means your rebirth for the new season and MOONSTONE'S ability to inspire and encourage you to combat hardship with its rebirth and inner growth powers. Physical properties: milky to colorless, slightly translucent. Connect to your inner wisdom and intuition through SAPPHIRE'S power to promote body positivity and confidence in hopes that case never may be that you're questioning your self-love this fall. Physical properties: found in shades of blue in a gem-like appearance.