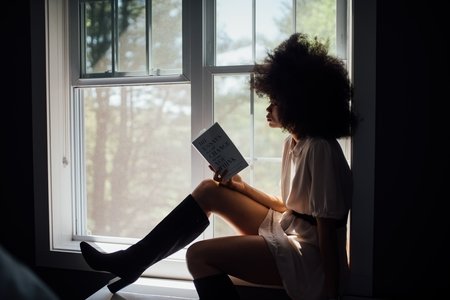 Just A Few Book Recommendations!
The Red Tent, Anita Diamant.  
Published 1997, this novel tells the story of Dinah from Genesis.  Dinah is a minor biblical character, but Anita Diamant takes the tale of Jacob and Leah's daughter and runs with it. I am a huge fan of all Diamant's novels; many of her stories focus on strong historical female characters. The Red Tent is a beautiful example of this. 
    2. Jane Eyre, Charlotte Bronte
Published 1847, characteristic of the Victorian Era, Bronte writes a semi autobiographical novel about a lonesome governess who experiences an obsessive love for her employer, Rochester.  Set in the moors of England, this novel brilliantly includes themes of religion, nature, love, self respect, colonialism, and vulnerability. 
     3.The Secret History, Donna Tartt
I purchased this book at a used book store this summer and while my roommate and I were unpacking our dorm we realized we both had a copy of it on our shelves!  It is great! Published 1992, set in the 1980s at a small elite New England college campus, this novel tells the tale of a close knit Greek/Classics class.  The story is full of bizarre events and is wildly entertaining. Also full of beautiful quotes and literary references. 
     4. Revolutionary Road, Richard Yates. 
Published 1961.  Yates writes a tragedy set in American Suburbia, following the story of a young couple who are severely unhappy and alone in their own right.  It has since been made into a movie starring Leo DiCaprio and Kate Winslet. 
    5. Here I Am, Jonathan Safran Foer 
From the author of the popular novel, Everything is Illuminated. Published in 2016, this story is about a Jewish family that experiences a series of troubling events and the falling apart of a marriage. But it is beautiful and uniquely written. It is a book about identity and family and duty. 
    6. Attachments, Rainbow Rowell. 
Published in 2011, this is Rowell's first novel.  Attachments is a contemporary romance novel full of wit and humanity.  It is an "office romance" story of sorts, but only the best kind.  Also, the story is set in 1999 and is sprinkled with Eddie Vedder references amongst other revered 90s culture timbits.  It is a fun read.