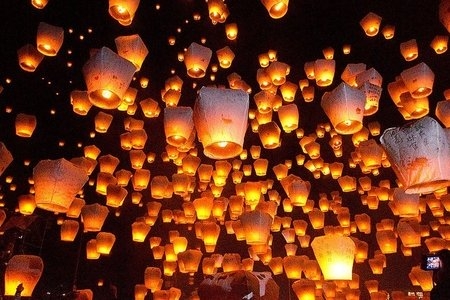 Durga Puja 2020 : The 'new normal' version
If anyone ever asks me what my favourite time of the year is, my Bengali heart screams Durga Puja louder than the beats of dhak­ ­­(drum) played in every nook and corner of India to welcome Ma Durga home.
Durga Puja isn't like any other conventional pujas. It is our time to rejoice the return of our Ma, with adda (a gossip/chatter session with friends and family), finger-licking delicacies, never-ending dances and innumerable memories. To help you gauge the craze about Durga Puja, let me tell you the most important rule: There is absolutely NO restriction to shopping. Zilch. Nada. Probably the only time when parents don't cry over our expansive expenses, rather they encourage us to shop till we really drop.
To call this year a disappointment would be the understatement of the century. Yet, we have all tried to keep going and take it in our stride. But the fact that Durga Puja is cancelled this year?! Can you hear that? That is the sound of our hearts breaking into a million little pieces with a sound louder than the beats of dhak.
As the demon of Corona looms large over our precious festival this year, we can't celebrate it in our usual grand style with splendour and glory. But here's the deal: Extreme times call for extreme measures. We can have our fun in a safe way with a little less pizzazz but a lot more love.
We know, we know; it is not the same. Hence here's our little attempt at making the best time of the year retain its glory. Durga Puja is an emotion that no snooty virus can snatch away from us, okay!
Music ALWAYS makes it better!
Our dearest Pujo is not itself without its ­Agomoni (songs welcoming the divine powers), nostalgic songs, and dhak blaring through the systems at every pandal. So, if you can't go to the pandals, bring the pandals to you! Those melodies and that unique Pujo vibe are just one YouTube search away. Go ahead, set your speakers right in the morning and see the house drowning into the festive mood right away.
Modern problems need modern solutions: E-Anjalis!
Offering Anjali- the daily puja performed in the honour of the goddess- seems like a bit of a problem right now, doesn't it? Well – worry not! This year, many puja committees have hopped on the bandwagon and offered to do online anjalis to curb any hindrance between us and our dear goddess to tell her just how badly we need her to help us with this pandemic.
Chef it up!
This grand festival is a foodie's drooly dream come true. Right from the hundreds of stalls around the pandals to the holy bhog (prasad) that we get after hours of waiting, it is a downright yummy affair! With all the Dalgona coffees that we have made this year, cooking our go-to biryanis and egg rolls during pujo­­ ­won't be that difficult. As they say, where there is a will, there is a way!
Shopping is still not off the cards
Durga Puja might not be that grand this time, but that doesn't mean shopping has to stop, right? Reiterating, please don't shop till you drop. Shop consciously and buy what you need. Feel the rush of buying new stuff all over again! The cute dress on that Instagram thrift store? It is finally time to buy it! Sidenote- You'd be reviving the economy too!
When they tell you to 'Go Big or Go Home', GO HOME!
Grandeur and Durga Puja go hand-in-hand. But following the current trend of NOT going hand-in-hand, let's make it not-so-grand and homely this time. Call your closest friends home and have the adda and gossips, check out the old Durga Puja albums and judge your old outfits, reminisce about the good ol' days and bad-mouth that ex who's present in those old pictures. Laugh out loud, cry a bit and most importantly, make memories. After all, people around you make Durga Puja special. Be grateful for them.
Durga Puja might be low-key this year, but our feelings remain high-key! So put your ­pujo pants on after all we got a COVID-19 monster to defeat and a festival to celebrate ( safely ).