Playlist for When You're Secretly In Love with Your Best Friend
We've all seen those cheesy cliche movies where the main character realizes she's in love with her best friend and has been all along. I mean it's the premise of half of the movies that came out in the '90s and early 2000s. Anyways, that main character who everyone knows her feeling before her. Yeah, that's me (and maybe you) because apparently, I've been in love with my best friend for 3 freaking years and only just noticed this summer. And yes, I know love is great and all but I have not been able to confess my newfound feeling to him so until I can I need a playlist to cry and eat chocolates and ice cream too. I made a playlist for when you're secretly in love with your best friend. Sit back, lie down, run a bath where the only light is a singular 3 wick candle and enjoy some songs about being in love on the down-low.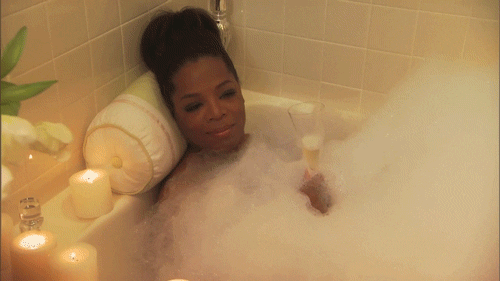 3005 - Childish Gambino
Okay so this one may be a little confusing if you only focus on the rap but due to personal significance and the fact that the song opens with "No matter what you say or what you do/When I'm alone, I'd rather be with you/F*ck these other n*ggas, I'll be right by your side/'Til 3005, hold up". I mean come on what says I'm in love with you more than wanting to spend time with them no matter how embarrassing they may be.
Bossa No Sé - Cuco
"Don't play with me/ You broke my heart/ But I'm also so obsessed with you"
Break My Heart Again - FINNEAS
Okay so this song is by FINNEAS aka the brother of the oh so popular Billie Eilish this song is more for my people who have been in love with their best friend. A lot of the time you have those moments were it's like hey maybe it'll actually work out but then it doesn't so they just break your heart again.
Crush Culture - Conan Gray
"Crush culture makes me wanna spill my guts out"
Ease My Mind - Ben Platt
"Darling, only you can ease my mind/Help me leave these lonely thoughts behind"
Fallin' for U - Peachy!, mxmtoon
"I was hangin' with you and then I realized/ I didn't think it was true/ I was surprised/ When I found out I've fallen for you" 
Feel Better - Gnash
Once again it's just about that person making you feel good just by being around which is really what love is. When someone makes waking up easier what's better than that?
First Aid Kit - Maddie Poppe
'Cause baby, you could be my first aid kit/ I like you making me feel better/ Maybe call it a relationship/ Or whatever keeps us together
Flare Guns - Quinn XCII, Chelsea Cutler
I told you I'd be down forever/ Loving you is danger, but it don't feel wrong/ It's old news, I should look for better/ Falling back to strangers, leave me hanging on
I Lost A Friend - FINNEAS
FINNEAS is on here a lot but he is so underappreciated so I'm also gonna talk about this song. I Lost a Friend is about Finneas having a falling out with one of his best friends and missing him like crazy. This song suits the theme of being secretly in love with your best friend so well because you feel like if things don't go well when you confess you'll be in this situation. But hey sometimes love is worth the risk.
I.F.L.Y - Bazzi
"I guess what I'm sayin' is, I/ I fuckin' love you"
It's You - Ali Gatie
Okay, I will admit that the main reason I know this song is because of videos on Insta and Tik Tok but oh my gosh Ali Gatie speaks the truth. Before I realized I was in love with my best friend I would always think "Hey if I never really fall in love I would want to spend the rest of my life with them". How I didn't know I was in love thinking like that I'll never know but seriously when Ali sings "If I'm ever gonna fall in love I know it's gon' be you" I just think of that person for me and remember that I'm living in this song.
Let's Fall in Love for the Night- FINNEAS
"Let's fall in love for the night/ And forget in the morning"
Love Me Less - MAX ft. Quin XCII
"Would you love me less?/ If you knew the places that I've been?/ If you knew the damage that I did?"
Make You Mine - Public
"Put your hand in mine/ You know that I want to be with you all the time"
Sex - Eden
"Oh no, I think I'm catching feelings"
Talking to the Moon - Bruno Mars
"I know you're somewhere out there/Somewhere far away/ I want you back"
Unsteady - X Ambassadors
"If you love me, don't let go"
We Belong Together - Mariah Carey
I feel like we're just all very aware of why this song is here so let's just eat our ice cream and cry while Mariah belts our feelings to the world.
Why - Sabrina Carpenter
This song is another one that has a special meaning to me because my friend and I are so different but we work so well. He's a fire sign and I'm a water sign. He's a dog person I love cats. He's social and I would literally rather die than go somewhere I have to see too many people. But he balances me in a weird way and it feels nice to explore new things with someone who you're comfortable with.
Woke the F*ck Up - Jon Bellion
"Last night I woke the f*ck up/ I realized I need you here, as desperate as that sounds, yeah-eh"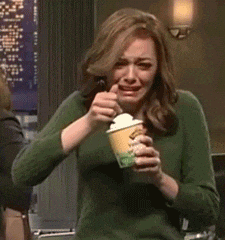 The full playlist is here so make sure to hit it up and let all your feelings out girl.