Brandon Sanderson is well known for his epic fantasy novels and grand stories. He's published dozens of books over the last 18 years that have been well received. Just last month, he also achieved a monumental accomplishment: having the record for the most-funded Kickstarter.
At the beginning of March, Sanderson announced that over the course of the pandemic, he took the time he normally spent touring and turned it into more time for writing. With this time, he managed to, in addition to his regularly scheduled books, write five new secret novels. In the same video where these books were revealed, he announced that four of these books would be available on a Kickstarter, where they would be sent out quarterly in 2023 in a variety of forms.
The lowest tier was eBook editions, with the second tier being both eBook and audiobooks. The third tier was hard copies of the books, printed on high-quality paper with special art prints. There was also a tier to get all thee forms of each book, again, sent out quarterly.
This isn't all that Kickstarter had to offer, however, as he revealed that, in addition to the four-book releases, you could get 8 subscription boxes delivered monthly (other than the four months of book releases). This would be a whole year of content, with new books and limited-edition merchandise delivered right to your door.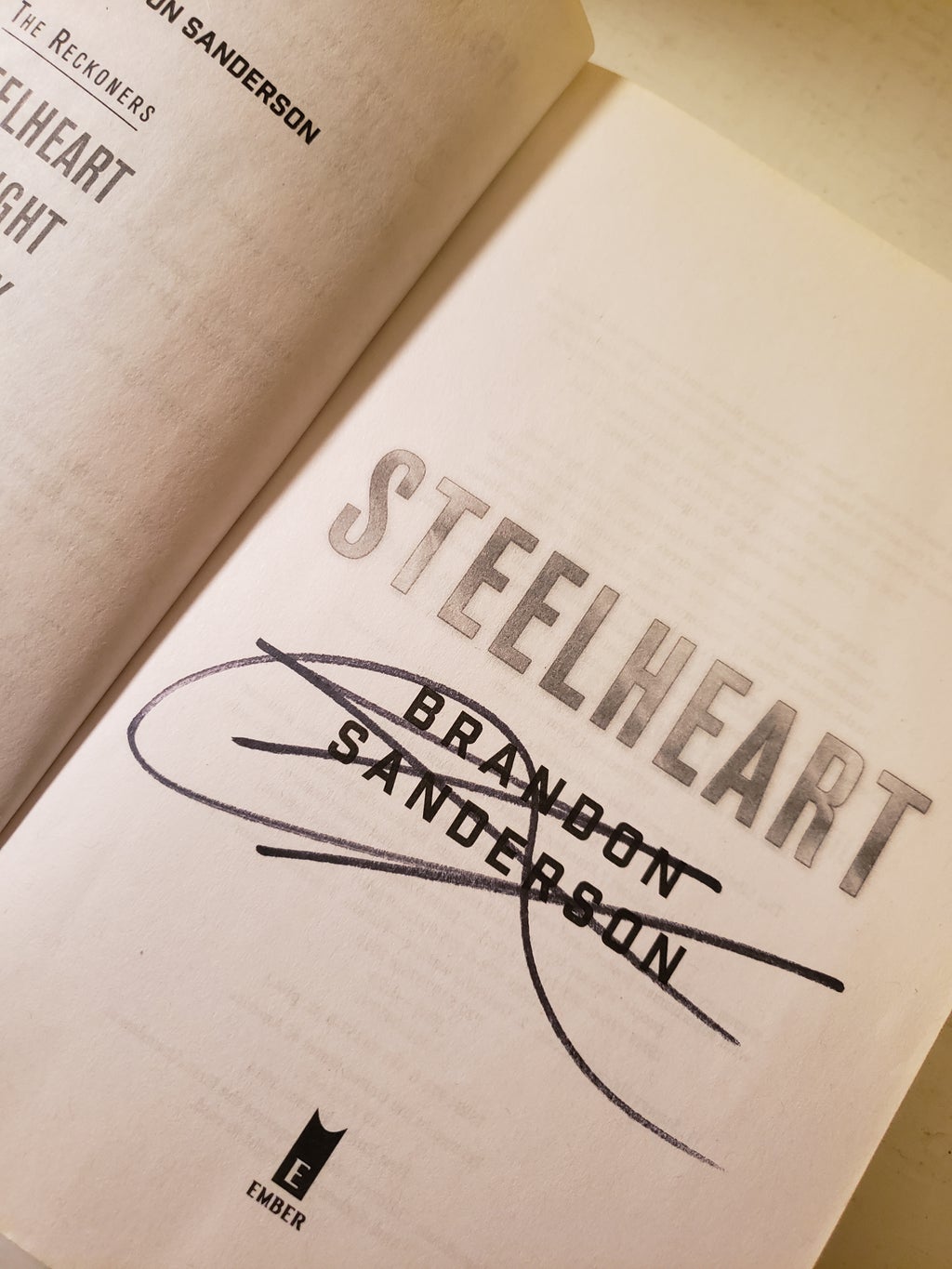 It's no surprise that this project was funded. In fact, it reached its initial goal of 1 million dollars after 30 minutes. By the time the kickstarted ended on March 31, it had gained a grand total of $41,754,153 and was backed by 185,341 people, including myself. It quickly became not only the most funded publishing project, but also the most funded Kickstarter of all time, and by a wide margin. This is a huge success for both Sanderson and the publishing community, as it's proven what dedicated fans will do to make things happen.
The drafts of the first few chapters of each book have been teased, meaning fans can get a taste of the rewards. Additionally, some of the items for the loot boxes have been revealed, showing off bookmarks and clothing items and even a journal of writing prompts.
In addition to these four secret novels, he is on track to release several books over the next two years. First up will be the sixth and final book of the Alcatraz series on September 20th of this year. November of 2022 will see The Lost Metal, the fourth and final book for the second era of the Mistborn series, followed by the first secret novel in January of 2023. Secret novel two will come out in April, and Skyward Four, the final Skyward novel will release shortly after, then followed by secret novel three in July. The last secret novel will release in October, then will be immediately followed by the fifth Stormlight Archive book in November. This is eight books released in the span of 15 months, which is the dream of any avid reader.
Even though there are nine months until the first book releases, and 21 months until the last box is delivered, fans like myself will spend it in eager anticipation, excited to see the results of this monumental fundraiser.