Keep it eco-friendly this Halloween and thrift your costume!
It's easy to Amazon Prime your way to a last minute Halloween costume, but in terms of fast fashion, "spooky season" takes on a whole other meaning. This year I encourage you to shop ethically for Halloween by thrifting your own costume. On another note, just think about it: why buy a $70 cat costume that you'll only wear once when you can thrift an affordable costume using pieces you can permanently add to your closet? If I haven't sold you just yet, check out these ideas for some inspiration.
Mia Wallace from "Pulp Fiction"
"Don't be a ⃞." A classic, simple, and sexy costume to live out all of your Uma Thurman fantasies.
What you'll need:
White button up long-sleeved shirt
Black slacks
Push up bra
Red lipstick
Optional black bob wig
Greaser/Sandy from "Grease"
You better shape up and into some leather pants (or even better, faux leather). Another easy and super flattering costume to consider.
What you'll need:
Black high-waisted faux leather pants or any tight high-waisted black paints you can find
Black off the shoulder top
Black belt
Gold hoop earrings
Optional red high heels
Red lipstick
"The Great Gatsby"
We all love to hate Daisy Buchanan, but no one can deny she is a fashion icon, truly a timeless costume.
What you'll need:
Fringed dress/ sparkly dress/ slip dress (anything you can find)
A fur shawl or boa
Headpiece with a feather (easy to glue on) or a sparkly headpiece
Fake pearls
Fairy
My personal ode to cottage core.
What you'll need:
Slip dress (the lingerie section is your friend)
Fairy wings
Glitter
Flowery accessories
Cowgirl
You could really dress up or down this costume; a cowboy hat speaks for itself.
What you'll need:
Cowboy hat
Anything denim
Anything cow print
Anything flannel
Optional cowboy boots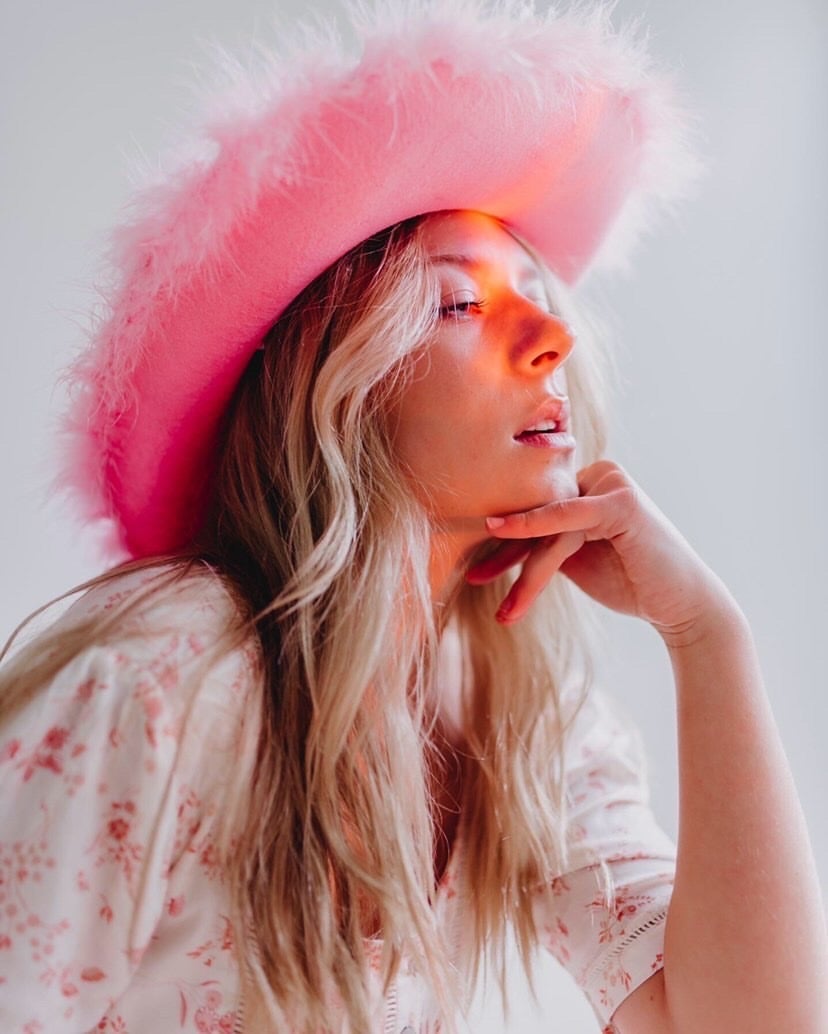 Jackie from "That 70s Show"
The costume designer for That 70s Show better have been getting paid well because she really understood the assignment. Here's one outfit idea for Jackie, but you could go off of any of her iconic looks in the show.
What you'll need:
Bell bottom jeans
A funky retro printed blouse
A scarf to tie around your neck
Whimsical barrettes
Optional brown booties
Audrey Hepburn in "Breakfast at Tiffany's"
"Elegance is the only beauty that never fades."
What you'll need:
A sleeveless black dress
A tiara
Big black sunglasses
Fake pearl necklace
Long black gloves
Black heels
Velma from "Scooby Doo"
If you've seen the live action Scooby Doo movie you'll know what I'm talking about — Velma can be nerdy, hot, or both for that matter (smart is sexy). By cropping your turtleneck or choosing a shorter skirt you can decide which type of Velma you're feeling this Halloween.
What you'll need:
Orange turtleneck
Red biker skirt
Orange knee-high socks
Glasses
Optional brown bob wig
Boxer
An easy, cute, and comfortable costume for Halloween.
What you'll need:
Sports bra
Athletic shorts
A hooded robe
Optional boxing gloves or just wrap tape around your hands
Needless to say, some of these costumes may already be hiding in your closet; get creative and screw fast fashion.
Happy Halloween, you bad witches!