Hey Boulderites! Do you want to look fashionable, save your wallet and be more sustainable? Look no further, this is a rundown of the best thrift stores in the area! I have a passion for thrifting, and I wanted to share three of my favorite spots! First, let's take a detour and talk about fast fashion. Fast fashion by definition means any article of clothing produced by large corporations based off of current and trending clothing. These clothes are produced quickly and with cheap materials to meet demand. Sweatshops overseas usually produce these textiles where people are exploited in dangerous workplaces paid low wages. Trends are constantly changing, and in order to keep up, fast fashion produces a constant stream of new pieces of clothing. The thing about fast fashion is that the clothes you buy from this industry are meant to be thrown away and replaced once the trend is over and new ones emerge. The fast fashion industry has galvanized the idea that clothing is not meant to be sustainable, and pieces of clothing are meant to be only worn once or twice. Fast fashion is also detrimental to the environment; every year millions of articles of clothing are thrown into landfills. Fast fashion employs the use of thousands of harmful chemicals which can leech from factories and even onto your own skin (eek).
Boulder Goodwill & Donation Center
2486 Baseline Rd
3043 Walnut street
This Goodwill is the only one in Boulder! This is my favorite thrift stop because of all the options. I have found a lot of great gems here. There is a large selection of clothing, so there is an amount of digging needed to find what you are looking for. However, there is truly something here for everyone. Goodwill is probably the most affordable option for thrifters. There's always amazing deals and half-off tags as well. My tip for this thrift shop is to go on weekdays when there is the most stock. Also check out the new clothing racks that are sometimes put out, these are the newer items and usually the best finds of the day. I always make sure to check out the home goods and furniture sections as well, you never know what people will donate. In my experience I have found really expensive and good quality items for a fraction of the price. By shopping at Goodwill you are also supporting the community which is pretty rad.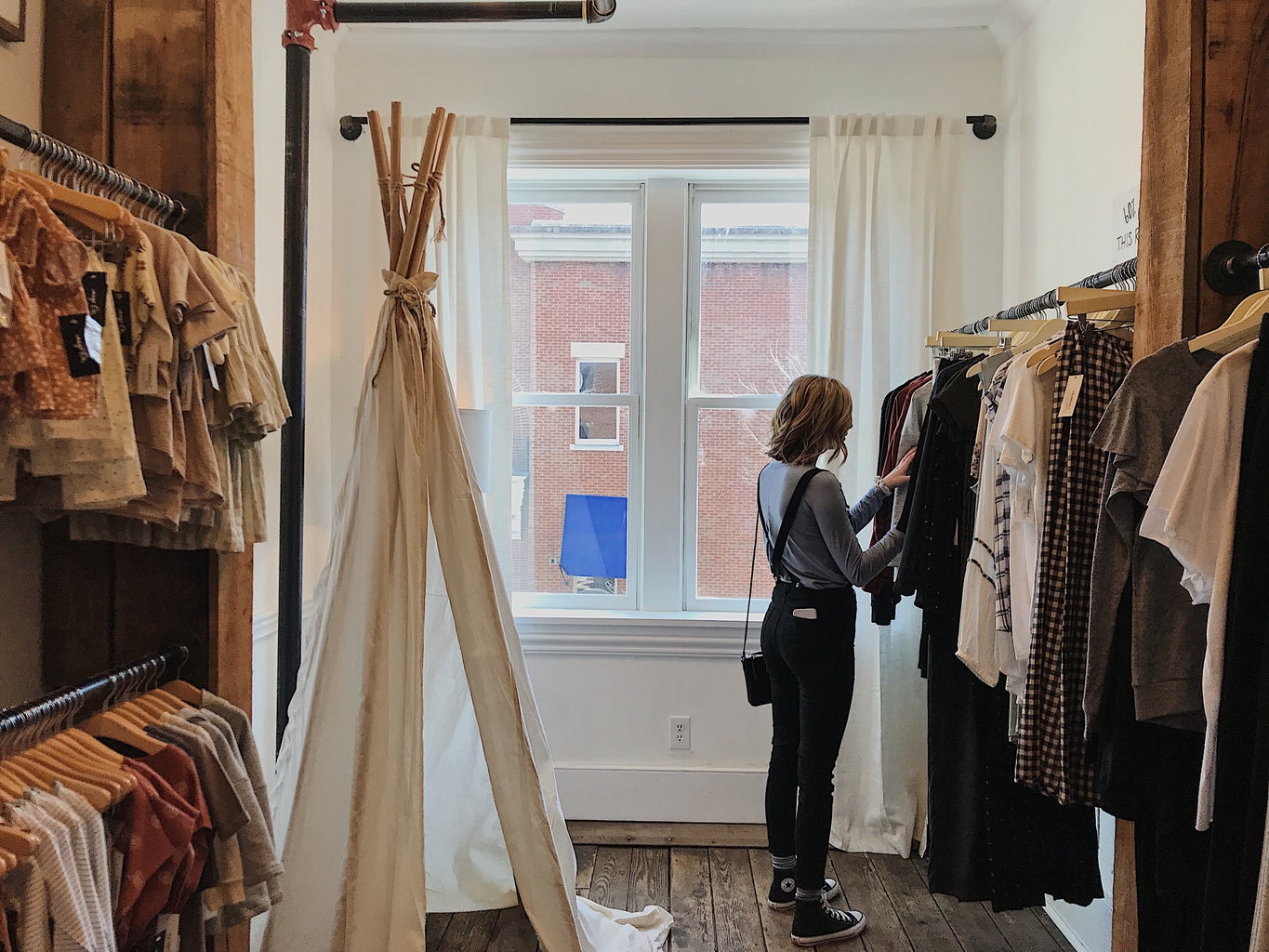 1813 Pearl Street
Apocalypse located on Pearl street is truly the grooviest. Here you can buy, sell, and trade your old clothing for new! There is a definite boutique feel to the store, and the best part is there is something for everyone. There is a pretty large guy's section too, which is worth digging into if you're looking for comfy tees or oversized denim. There is a large amount of vintage items at Apocalypse ranging from dresses and blouses to denim and tees. This is the perfect place to find the perfect 70s, 80s, 90s, or Y2K styles! There is definitely something for every budget as well, ranging from $7 tees to Louis Vuitton purses! In my opinion Apocalypse is a great place to find shoes, as they have a large selection of trending sneakers and boots. I have seen a lot of name brands at this store, specifically Urban Outfitters, Zara, Nike, Brandy Melville, and others! This is a great place to find quality and trendy clothing for a fraction of the price. Check out their Instagram! Right now if you DM them a pick of you in your snazzy new 'fit, they'll send you a $25 gift card!
2510 Arapahoe Ave
Plato's Closet is a second hand clothing store located on Arapahoe Ave. This Plato's Closet has so many brand names! Brands here range from Lululemon, Forever21, Urban Outfitters, Nike, Princess Polly, and H&M to name a few. This is my stop to find affordable and trendy workout gear. The selection of workout clothes is phenomenal with brands like Lululemon, GymShark, Nike, and so much more. If you can't afford to fork over $100 for Lululemon this place has some amazing deals. Walking into Plato's closet, I do expect to pay more than I would at a Goodwill because all of the donated clothing has to be current/trendy enough to be put on the rack. There are some great deals and events that go on here as well.
Conclusion:
Shopping at secondhand stores is beneficial to both your wallet and the planet. By buying second hand clothing, you are keeping that article of clothing from entering the landfill. One of the key ideas to come away with is the idea of your buying habits. It is important to evaluate how much you spend on clothing and how much time you actually spend wearing that piece of clothing. Mindful buying is buying clothing that you know you will wear and keep wearing. Buying into trends is awesome, but it is important to buy items for the long term (past 30 wears!). By changing your mindset, you break the cycle of fast fashion, and you unsubscribe from the idea of buying then throwing away. One more take-away: donate your clothes! But keep in mind that donation centers like Goodwill will only keep the items they think will sell the best and will throw away the rest. Before you donate, ask your friends and family if they want your items or sell them.