Innisfree Green Tea Seed Skincare Line, Reviewed
This is a sponsored feature. All opinions are 100% our own.
As part of our spring Survival Kit, the Her Campus CU Boulder chapter received samples of the Innisfree green tea seed skin care line. We wanted to share our reviews of each of the products with you. Here is your guide to the Innisfree skin care line, and how it can help your skin shine for spring!
A little bit about Innisfree first...
Innisfree is a South Korean cosmetics brand. It is natural-oriented, which means they are powered by the finest natural ingredients. We received their organic green-tea seed line which includes organic green tea seeds from Jeju.
Kelley's Review: Green Tea Seed Eye Cream
Innisfree's Green Tea Seed Eye Cream is the perfect formula for all of you girls who suffer from dry under-eye skin. As I was taking it out of the package, my first reaction was how thick the formula was. However, it glides on seamlessly into the skin and didn't leave any oily residue. Another great thing is how little product you need to use. Only a tiny pea size will do the trick because of how thick it is!
Source // Juniperry
Waking up the next morning, my eyes felt soft to the touch. They were less baggy and I found there was not as much color as usual showing. So far, I have been using this product for about a week, and I have seen amazing results. I love this product so much and highly recommend it!
Source // Pinterest
Pros - The formula is very moisturizing and sinks into the skin very fast. Also, you do not have to use much to get the desired result.
Cons - If you do not notice that your under-eyes are very dry, this may not be the product for you. It will make the area pretty oily, but you can still use it for de-puffing or to alter the dark colorization in the morning, just make sure to use less of the product!
Source // Instagram
Megan's Review: Green Tea Seed Sheet Face Mask
I like to think of myself as a connoisseur of the sheet and regular face masks. I am always on the hunt for the one that does it all; moisturizes, clears, perfects, and will make my skin glow.
The night I tried the Innisfree Green Tea Seed sheet mask my skin was not looking its best. I suffer from dry skin with acne and to top it all off my skin is incredibly dull. The morning after wearing the mask I woke up with skin that was glowing and clear and it seemed too good to be true.
Not only did the mask make my skin look and feel amazing it was very enjoyable to wear. The mask itself was super lightweight and had very litter fragrance, which is a bonus for avoiding acne. Unlike cheap facemasks, this one hasn't doused serum that makes you feel sticky and heavy, it was just the right amount.
I also saw lasting effects after one night of use, the morning of my skin looked great and felt great and even the next couple of days my skin looked and felt the same way after using it.
I am all for this mask and this company, you will see me using their products in the future for sure.
Olivia's Review: Intensive Hydrating Cream  
Depending on the day and the mood my skin is in my face cleansing routine can be unpredictable. I usually start my day by scrubbing my face and then applying a cream with a built-in sunscreen.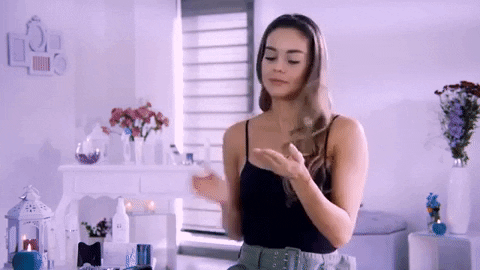 Source // Giphy
For the most part, this routine works well and I don't find the products annoying to use. But then there are days when my scrub will leave my face feeling dry, and not even my cream will help the uneven dryness and texture. Can anyone else relate to this feeling and hate the residue that's left behind after applying creams? Well, my current cream always feels heavy after applying. Luckily after trying Innisfree's Hydrating Cream, I found something that I definitely want to use again.
Here's what I loved:
It feels light
I loved that it didn't feel heavy as I was rubbing it into my skin and I didn't need to use a ton for it cover my entire face.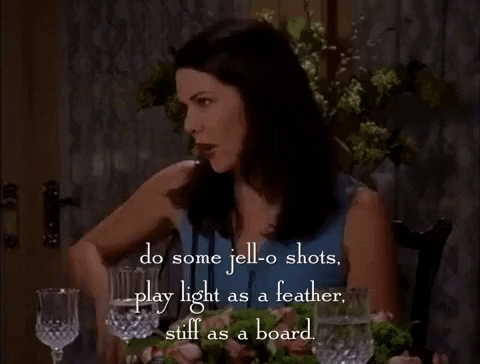 Source // Giphy
It smells fantastic
For me, I love when I'm using cream and the smell can be so freaking relaxing. Since the hydrating cream's infused with green tea it immediately felt like I was at a spa getting pampered.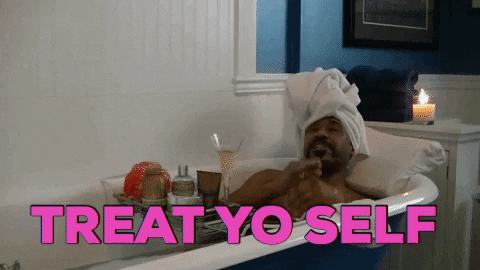 Source // Giphy
It made me want to switch face creams
Not gonna lie after trying this cream I might be using it long term. Be sure to check out Innisfree's products, so we can all just chill out and have spa nights. I'm obsessed!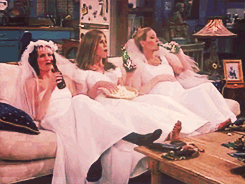 Source // Giphy
We hope this helps all of you girls suffering from dry, damaged, or dull skin. Innisfree is a great skincare company to help fix all of your skin related problems, and it is all natural. Happy spring!