I Hooked Up With Two Best Friends, Here's What Happened...
Disclaimer: I consented to any and all actions taken throughout this article. 
Alright, I broke the rule: don't go out with two best friends. For the record, I never planned for it to turn out the way it did….
It was last fall and I had just moved to Boulder where the only two people I knew at this point were my now ex-boyfriend (we broke up after about a month of me living here) and my new bestie-turned long-lost soul sister and roomie. Let's call her Sarah.
Sarah and I were out one night and ran into a group of guys I had met once before, but honestly couldn't remember any of their names. We got to talking and Sarah and I hit it off with these guys and thought "hmm, friends? Let's gooo!" 
BOY were we wrong.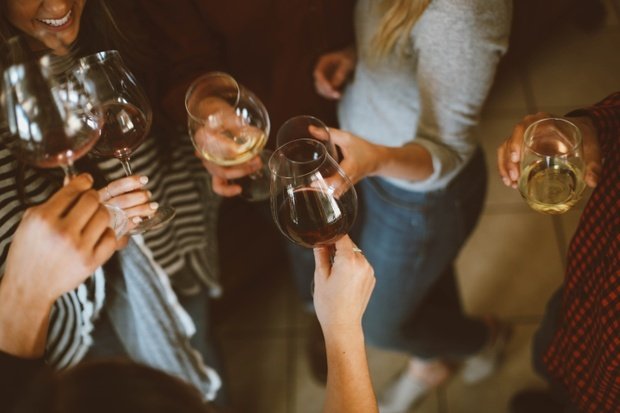 Photo by Kelsey Chance from Unsplash
So, a guy named Jake was there that night and we hit it off. There was obvious flirting and I needed a pick-me-up after my break up anyway. The group of us went out that entire weekend, and some of their friends joined up with us along the way. 
Enter Ben. 
Now, this is the first time I meet Ben, who is currently seeing someone, and we make casual exchanges as friends as I continue to dance with Jake the rest of the weekend. Things with Jake were casual too, just two people enjoying time together with their friends. 
Over a couple of weeks, Ben had broken up with his girlfriend and turned to me because of my recent breakup. We started talking a lot, even more than Jake and I had. 
The next week, a group of us went to a Red Rocks concert and Ben came up for the weekend and we all decided to go out the night before the concert. Towards the end of the night, Ben and I got separated from the group, so we decided to get one last marg before heading back. On our walk home Ben kissed me. I was a little shocked, but Jake had been acting shady and I mean they were best friends, so it had to be okay with them, right?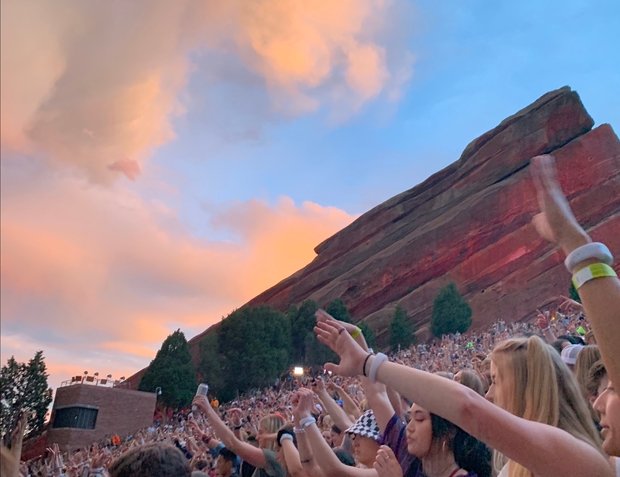 Morgan Keegan
We ended up going back to my place for the night and then spent time together at the concert and the rest of the weekend. 
Fast forward two weeks to my birthday weekend. The same group of us went to Denver to celebrate! After dinner, we went out to a couple of bars that had a DJ and dancing. At our second stop of the night when we run into Ben's ex-girlfriend! Turns out she saw Ben and I kissing, and kinda lost it (rightfully so, I wouldn't want to see MY ex kissing another girl either). 
Ben went to comfort her, and at the same time, Jake was worried about what his ex would think in the case that somehow it made it back to her that I hooked up with him as well, but more on that later.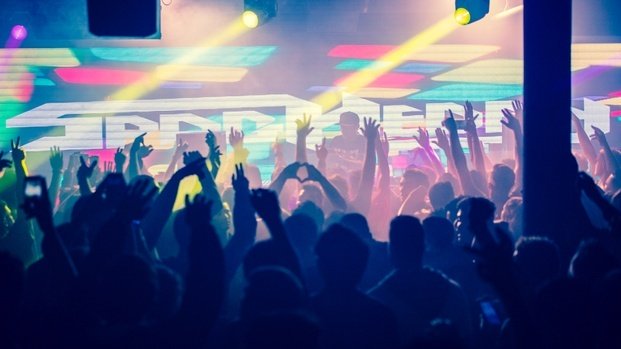 Matty Adame/Unsplash
Things got a little crazy, and I honestly just wanted to go home at this point. We left Denver and things were weird, emotions were running high and the bus ride home felt like it took forever.
Jake was traveling for work the next couple weeks so I didn't see him and rarely talked to him. The next time I saw him he walked in, hand-in-hand with the same ex we had seen that night. At that point, I didn't want to step on anyone's toes, so I backed off and even still, have rarely spoken to him. 
After the whole fiasco with Ben, Jake decided he was going to start flirting with me again. At this point,I kind of felt weird about it, almost like I was being tossed back and forth between best friends. Needless to say, we hooked up a couple of times before winter break (what can I say, a girl's gotta eat) which is when I find out Jake is still in love with his ex. 
This is probably one of the most uncomfortable moments in my life. Imagine this. I'm in the room with both Jake and Ben, Ben's current girlfriend and Jake's ex, who, as I just mentioned, he is still in love with. We were saying our goodbyes before the break, and thank god because I had to get out of Colorado. 
I went home for winter break, and when I returned, Jake was still flirting with me so I figured things with his ex didn't work out.
freestocks.org/Pexels
We spent one last night together and when we wake up, all he can talk about is going to visit his still-ex in California. 
I'm not going to lie, it hurt. It was finally clear to me that I wasn't anything more than friends with benefits in his head, and honestly, thinking back, I kinda set it up that way for myself. Now, it was not fair for him to bring up his trip right after we had spent the night together, nor act like things with her were over, but from then on out I decided to just stay friends with him. 
In the end, if it hadn't been for my relationship with Ben, maybe Jake and I would have worked out; maybe if we had gone to a different bar on my birthday, Ben and I could have worked out; however neither happened and maybe it's for the best. 
After everything was said and done, things became uncomfortable. When I hung out with Jake, I was just reminded of how he always had an ulterior motive. When we would hang out with Ben, his girlfriend would usually tag along and I always felt awkward. I had done nothing wrong, and yet I felt I had. On top of it, I had to take the side comments about my homie hopping ways from all my friends, especially guys.
The unfortunate thing is, aside from the sex, Sarah and I were genuinely friends with these guys; however, eventually, our friendship group died out and it just wasn't worth saving. My advice for someone who's considering homie hopping: live your life, just know the consequences and that in the end, there is a high chance you won't remain friends with them.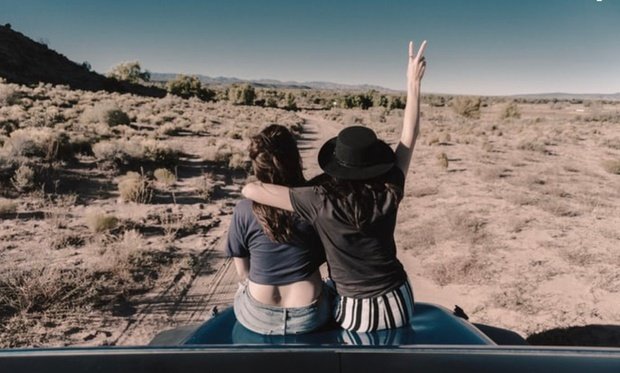 Photo by Ian Dooley from Unsplash