When it comes to sexual health and education, it can be hard to know where to start and which brands to support. Toys can also get really pricey, so here are some female-owned brands I found that offer a variety of products that don't break the bank!
1. Dame
Dame was co-founded in 2014 by Alexandra Fine, CEO and trained clinical psychologist with a specialty in sex therapy, and Janet Lieberman, mechanical engineer and CPO. According to Dame's website, "Dame Products engineers for sexual wellness by building welcoming community, designing innovative tools, and bringing life-changing education to your bedroom." Their mission is to close the Pleasure Gap: "the disparity in satisfaction that people with vulvas experience in the bedroom, versus their cis male counterparts. It's a real problem!" The Pleasure Gap isn't something that's crossed my mind until now, but I would agree that it is a problem. However, many people wouldn't know how to go about solving it, so that's where Dame comes in!
Price Range: $3 – $290
Types of products: Lubes, serums, vibrators, pillows, chargers, cleaners, travel bags, merch, and product sets.
Their vibrators are waterproof/water-resistant, have multiple intensities and vibrating patterns, and are made from medical-grade silicone. Dame also offers virtual 90-minute workshops to unlock pleasure, create mind-body connections, and cultivate intimacy for $15. Each workshop is anonymous, so you communicate with the expert through a chat, and you can access the workshop to rewatch as many times as you want for 48 hours. To top things off, Dame has a digital resource with stories about wellness and intimacy called Swell. Similar to Her Campus, they cover topics from health and relationships to culture and bedroom tips! Not sure which product is right for you? Take their "Find Your Vibe Quiz"!
2. Unbound Babes
Polly Rodriguez (co-founder and CEO) and Sarah Jayne (co-founder and CCO) started Unbound in their NYC apartments in 2014. Unbound has made its way to being a leader in "improving how people explore and enjoy pleasure." Their goal? To design "beautiful, affordable, body-safe products for when you're feeling yourself." All of their products arrive in discreet packaging and ship almost everywhere!
Price Range: $4 – $115
Types of products: Lubes, gels, vibrators, dildos, plugs, accessories, chargers, travel bags, merch, and product sets.
All of their vibrators are 100% waterproof and come in the cutest pastel colors. Compared to other brands, Unbound offers great prices for their products. When it comes to accessories, they have games, handcuffs, and tons of other unique items to spice things up in the bedroom!
3. Boutique Bellesa
Boutique Bellesa was founded in 2017 by Michelle Shnaidman. Bellesa stands for empowering everyone and celebrating sexuality. They break down barriers around female-centered sexuality and change the way sex is represented online through both their products and collective resources and blog posts.
Price Range: $3 – $169
Types of products: Lubes, gels, cleaners, condoms, vibrators, dildos, plugs, couple's toys, accessories, merch, and books.
Bellesa has the widest variety of products (500+), which can be very intimidating. Luckily, they also have a quiz to help you narrow down their selection and find the perfect product for you. One of the cutest vibrators they have is in the shape of a lipstick, so it's not only discreet, but you could easily take it with you if you are traveling, and everything ships in discreet packaging.
4. Maude
Maude is "a modern sexual wellness company built on quality, simplicity and inclusivity, we're on a mission to make intimacy better—for all people." Maude came to life in 2018 by Éva Goicochea, CEO and founder. In an interview with Forbes magazine, "Goicochea says her passion for sexual health came from the disparity she saw first-hand–her home state, New Mexico, struggles with access to healthcare and contraceptives."
Price Range: $10 – $110
Types of products: condoms, lubes, vibrators, candles, massage oils, soaks, bubble baths, cleaners, travel kits, and bundles.
I love Maude's modern look and that they offer various colors, scents, and organic or silicone lubricants. Their wipes are compostable, and all vibrators are water-resistant. While many people associate sex with the bedroom, Maude takes it one step further by offering bath products like soaks and bubble baths. Maude also has three different resources, the maudern, the essentials, and the golden. The mauden is centered around "modern intimacy through arts, science, and relationships," the essentials includes "the basics of sex ed, culture, and navigating dating," and the golden covers "health, changing bodies, and getting older with a partner." Maude values sustainability which is seen in both the packaging and manufacturing of their products.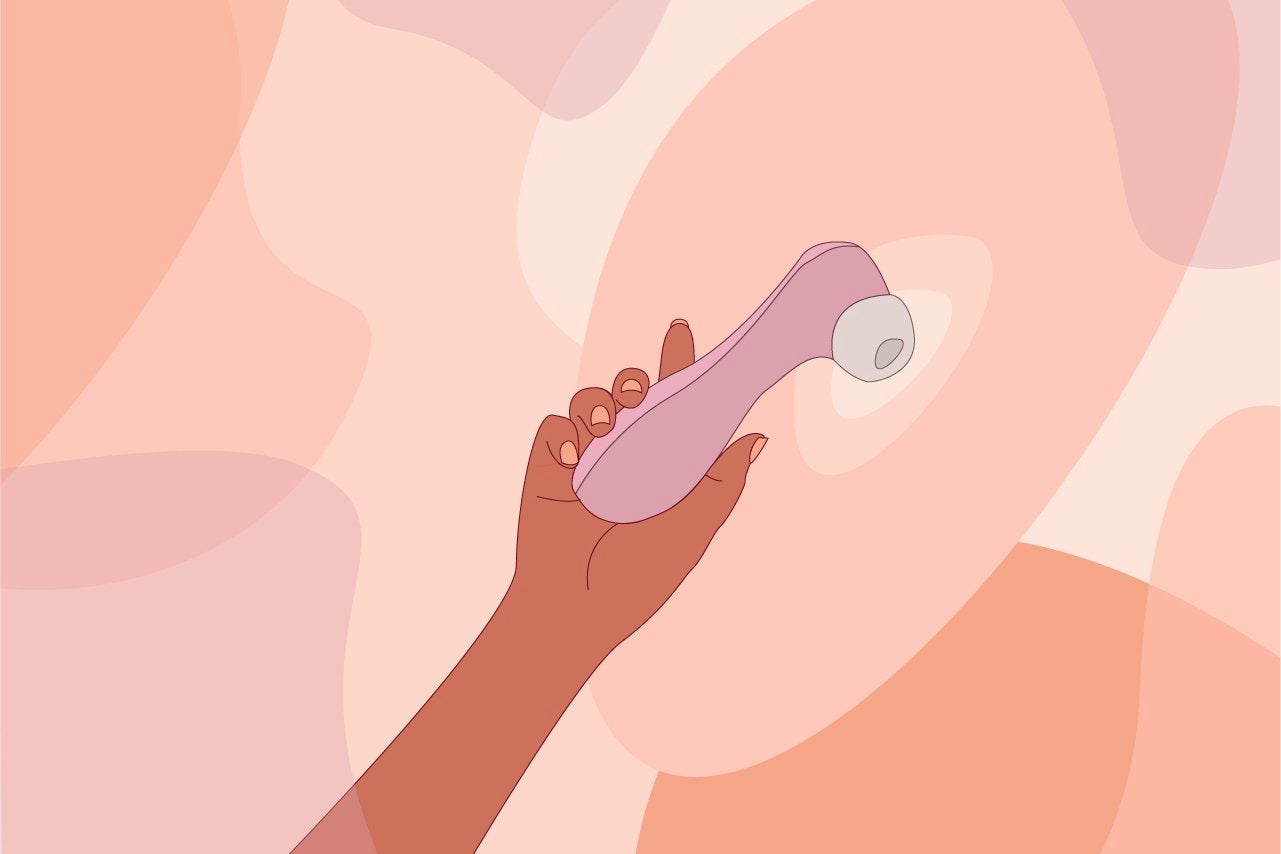 5. Lovability
Lovability was founded in 2014 by Tiffany Gaines and her mother, Pam. In January of 2020, Lovability was "acquired by Maureen Pollack, Kamini Sharma, and John Paul Basile" (Lioness Magazine). Lovability's "on a mission to engage, inspire and empower a community of women, girls, and femmes (aka Lova Babes) to be sexually confident." They are all for inclusion, empowerment, feminism, choice, sex, and body positivity.
Price Range: $3 – $99
Types of Products: condoms, condom tins, lubes, sex toys, mists, panties, cleaners, tees, and bundles.
Lovability uses "all-natural ingredients free of parabens, phthalates, sulfates, animal byproducts (you know, all the nasty stuff), and never test on animals" and all products were designed to be eco-friendly. One of their most unique products is The WaterSlyde® Aquatic Stimulator, a "faucet attachment that harnesses the power of water for your personal pleasure" that's a unique alternative to a vibrator. Lovability also has a blog, Babe With The Power, with posts from sex and wellness to feminism and empowerment!
Each of these brands offers extremely unique, modern, and fun products at a reasonable price! I hope you can find something that fits your needs whether it's a new toy or simply a bubble bath. Everyone deserves to feel comfortable in their own skin, and each of these brands ensures that.