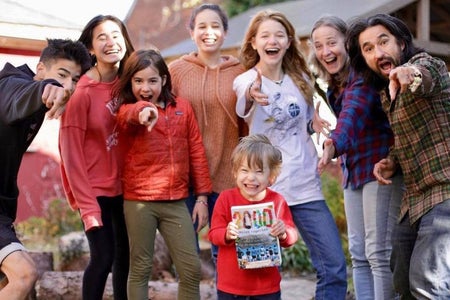 Book Review: 2000 Miles Together
As a leisure and recreation student, I am always on the lookout for books that can expand my knowledge on the subject, especially when talking about community and family-based leisure. About a month ago, I was going through Instagram and found out that one of my favorite Youtubers, Fight For Together, had released a book about their experience hiking the entire Appalachian Trail as a family of eight. Ben Crawford, the father of the family, is the main author of the book. 
About three years ago, I found the Fight For Together YouTube channel for a bit more context.  The family of eight living in Bellevue, Kentucky. They are what most of society would call "unconventional". Their six kids, aged between 5 and 19 years old, are all homeschooled.  Household rules do not ride them, and all love a challenge. Just to put that last part into perspective, most of the kids ran at least 3 to 4 marathons each. In 2018, the family decided to attempt the longest hiking trail in the world: the Appalachian Trail, starting at Springer Mountain in  Georgia and ending on top of Mount Katahdin in Maine. I was able to follow their journey on YouTube the entire time. 
At the time of their hike, Ben and Kami's six children were the following ages: Rainier, 2, Filia, 7, Memory, 11, Seven, 13, Eden, 15, and Dove, 16 years old. Ben and Kami had this dream of hiking the Appalachian Trail with their entire family since they started having children. In 2018, it was their last chance to complete the trail before Dove, their eldest daughter, turned 18 (she turned 17 during their hike). After many family meetings, a lot of preparation, and many moments of doubt, they decided to go for it. They started their hike on March 1st, 2018. As Ben explains it in the book "2000 Miles Together", the first day was a living hell. It was raining, cold, and the kids were already complaining and wanting to go home. But they got through it. As the weeks went by and the videos were being posted, they also had to deal with the public's opinion on the Crawfords' hike. Some even called Child Protective Services. As a reader who had watched all of their videos during their hike, it was interesting to get a more in-depth explanation of their entire experience. They went through many highs, and many lows overcame many obstacles as a family. By hiking their own hike, they could finish the trail on August 9th, a little over five months later.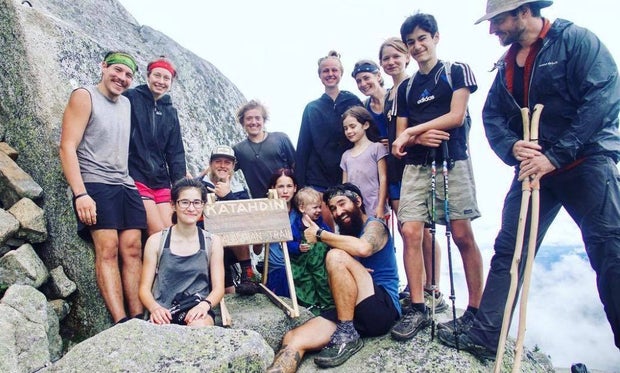 Photo by @fightfortogether This book not only tells the story of their hike but describes the challenges they went through as a family. Even though I watched their videos throughout the hike, there were so many events included in the book that I never knew happened.The vulnerability in the book is amazing and inspiring to read. Ben talks about motivating his children, keeping a healthy relationship with his wife Kami, and keeping his morals in check while attempting the longest trail in the world. It is not exactly a walk in the park. It was so fascinating to see the growth of every single member of this family through this book. This time on the Appalachian Trail was like taking teamwork to the absolute maximum. 
It was also interesting to learn about trail culture. The concept of "trail magic" is something I find so amazing. Individuals decide to set up a spot on the trail and feed hikers who stumble upon them. It is such an interesting concept. It is much more than just-food, it is a source of motivation and relief, and gives  hikers a mental health check and a chance to interact with others. We also learn about trail names, given to hikers according to their personality and/or lifestyle. For the Crawfords, their trail name was "the Family". Reading about this trail culture and the amazing people this family met along the way gives you the urge to  give it a try yourself. 
My favorite part of "2000 Miles Together" was the small details. In almost every chapter, there was a page of one of the kids' hiking journals expressing their emotions on a particular day or situation. I thought that was so interesting to read. At the beginning and the end of the book is the start and finish symbols of the Appalachian Trail. Each chapter title also had a gummy bear drawing on the top of the page, which was very appropriate when learning about their favorite snacks on the trail.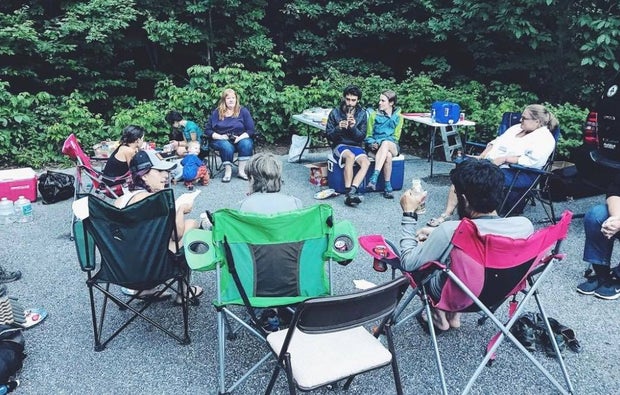 Photo by @fightfortogether
When you get to the end of the book, Ben also mentions life off the trail after over five months. Adapting to real life again was  a struggle, mostly for the parents. Their bodies were aching for months, but in the end, it was all worth it. 
In all, this book is five stars for me. I could not recommend it enough. I never thought I would have experienced the amount of learning I went through when reading this book. As I saw all of their videos involving the trail, I thought reading about their hike would be somewhat similar to the videos. However, it went beyond my expectations. I learned a lot, and now watching the videos and knowing what was going on behind the scenes, I have even more compassion for this family. As a leisure student, you are always told that family leisure is a very important part of one's life, regardless of your age. I could not praise this family enough for what they accomplished. To the Crawfords, congratulations on accomplishing the impossible. 
For more information about this incredible family, you can visit their YouTube channel "Fight For Together" as well as their Instagram, which is the same handle. They also have a podcast which is also "Fight for Together". Their book, "2000 Miles Together", is available on their website https://fightfortogether.bigcartel.com/category/books , as well as on Amazon.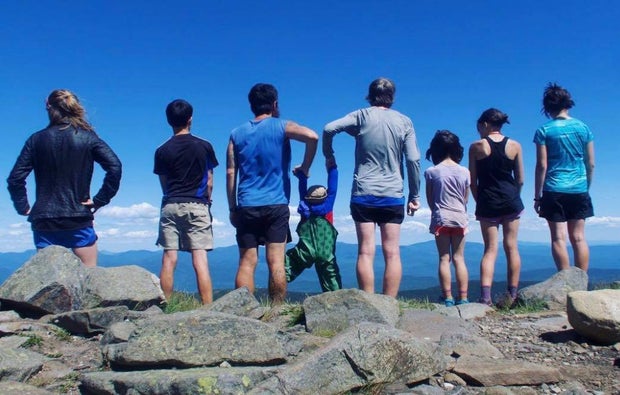 Photo by @fightfortogether