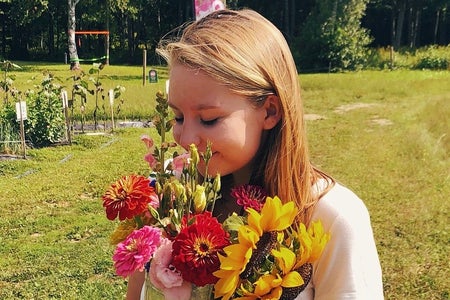 Meet the HC Colby Team: Izzy Ward
Izzy is one of our very own editors here at HC Colby! She is a psychology and education double major who spent last semester "abroad" in Boston. You can read all about her experience with Playworks here! When she isn't with HC or suggesting some great books to read, Izzy is a CCAK mentor and class senator. Learn more about her below! 
What is your favorite… 
Dining hall? Foss
Place at Colby? My downtown apartment, Bixler, and Mary Low Coffeehouse
Favorite thing to do at Colby? Cooking class with Alfonso! 
Movie? Remember the Titans 
Song? Hard to say, but right now it would have to be "How Can I?" by Chance Emerson (give it a listen)!
Thing to do off-campus? I love trying new restaurants in Waterville and beyond. I also love taking the occasional trip to Freeport or Portland to shop around for a bit. 
What is your dream job? My internship this past fall has shown me how much I love working with kids, so I think I'd like to either be a kindergarten teacher or a school psychologist. 
What is your best Colby memory? Sophomore year Doghead when I met some of my closest friends here at Colby :)
Fun Fact! I'm a dual-citizen of Brazil and am fluent in Portuguese!