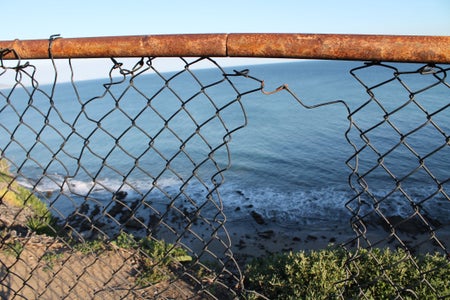 Charlotte Reader / Her Campus
Advocating Offshore Drilling Protection Plans for 2020
During the week of November 11, 2019 business leaders, local officials and state lawmakers came from 13 East and West Coast states (including Florida, Georgia, South Carolina, North Carolina, Virginia, Maryland, Delaware, New Jersey, New York, Connecticut, Rhode Island, Massachusetts, New Hampshire, Maine, California, Oregon and Washington) to highlight the risks offshore drilling poses to coastal communities and their economies. They were on Capitol Hill lobbying Congress to enact offshore drilling protections in the 2020 federal spending bill. Here is a full list of those in opposition.
With the help of Oceana's Communications Manager, I was able to recieve more information. South Carolina had 2 advocates, Sandra Bundy and Ben Gregg. Bundy is the owner of B&P Inc. Real Estate Services and a board member for the Business Alliance for Protecting the Atlantic Coast, as well as a member of the organization SODA (Stop Offshore Drilling in the Atlantic). Gregg is a South Carolina conservation leader and retired executive director for S.C. Wildlife Federation.  
I was able to get in contact with Sandra which she proceeded to give me details on the event. 
"We were working to get support for the appropriations provision for 2020, this is the same provision that has been used to limit development in the outer continental shelf." Despite the fact that there are discussions on this topic Sandra stated one major issue, "while our (S.C.) Governor and Coastal Representatives, for the most part are opposed to drilling, the Provision for S.C. waters will 'somewhat' protect our coast the federal rules are much more a threat and remain. Some of the inland members of Congress and State Representatives are FOR drilling in spite of coastal and inland opposition." Which means that some of our in-office Representatives are in favor of offshore drilling, possibly for being unaware of such risks for environmental and economic impacts. 
Oceana provided information on these specifics in a Press Release.  
As negotiations continue for the 2020 fiscal year, these advocates' objective is to make certain that the drilling protections passed by the House in H.R. 3055 remain in the finalized FY20 Interior-Environment appropriations bill. The protections include three amendments that block offshore drilling expansion in the Atlantic, Pacific and eastern Gulf of Mexico for FY2020, along with an amendment that blocks funding for BOEM to issue permits for seismic airgun blasting in the Atlantic. (Search by Ctrl F sections 438, 439, 442 and 443 of Division C of H.R. 3055). 
In early 2017, the residing administration implimented an America-First Offshore Energy Strategy, which is in favor of opening almost all of U.S. waters "to maintain global leadership in energy innovation, exploration, and production." A proposal for energy independence was drafted in a five-year program (2019-2024) for oil and gas development on the Outer Continental Shelf (OCS), outlining its plans to expand future oil and gas exploration in U.S. waters. This places us in the postiton for multiple environmental and economic risks. See previous article for further details. 
However, even with this in place, members of Congress and House of Representatives are capable of executing change on these laws. With that said it is up to us, the general public, to enforce this change. It is imperative to reach out to your representatives, especially now.